One of the many great things in Sydney are the beautiful walks. There are countless stunning hikes you can do in the city, especially in the Sydney Harbour National Park. At South Head, the Rose Bay to Watsons Bay Walk is one of the best walks in Sydney as it offers amazing views, great secluded beaches, as well as house spotting of the multimillion dollar homes along the oceanfront. In this guide to the Rose Bay to Watsons Bay walk in Sydney you can find everything you need to know, how to get there, what you'll need and some tips, directions and inspiration on how to make the most of the stunning walk.
Quick Tips Rose Bay to Watsons Bay Walk
How to Get to the Rose Bay to Watsons Bay Walk
The easiest and prettiest way to get to the start of the walk is by ferry. From the city you can catch the F9 from Circular Quay to Rose Bay. At the wharf just follow the main street until you see Caledonian Road on your left which brings you to the beach if you want to see Rose Bay beach. From there you have to go back to the main road and follow it until you see Bayview Hill Rd on your left which will bring you to the Hermitage Foreshore Reserve where the walk starts.
Alternatively you can take the bus to New South head Rd at Celedonian Rd which is right in front of Rose Bay Beach. From there just go the same way as described above.
In Sydney you can use an Opal card (a smartcard ticketing system) or a contactless card to get the best price. Always tap on and off on public transport.
I recommend starting the walk in Rose Bay as you can finish at the Watsons Bay Boutique Hotel with a cocktail in the evening or continue on the South Head Heritage Trail, also on the list of the best walks in Sydney.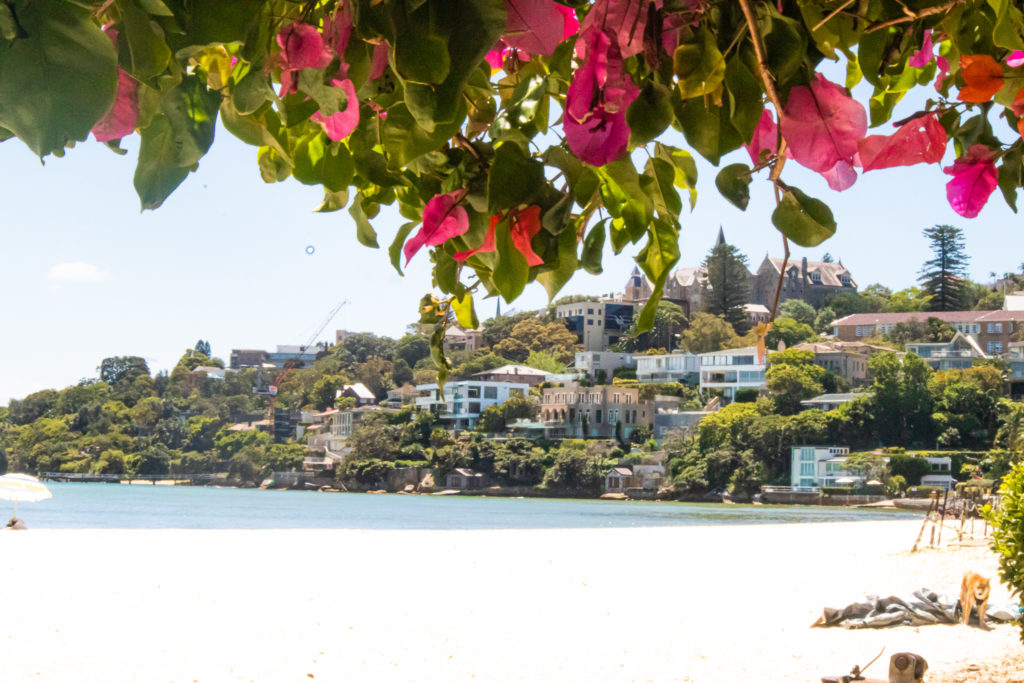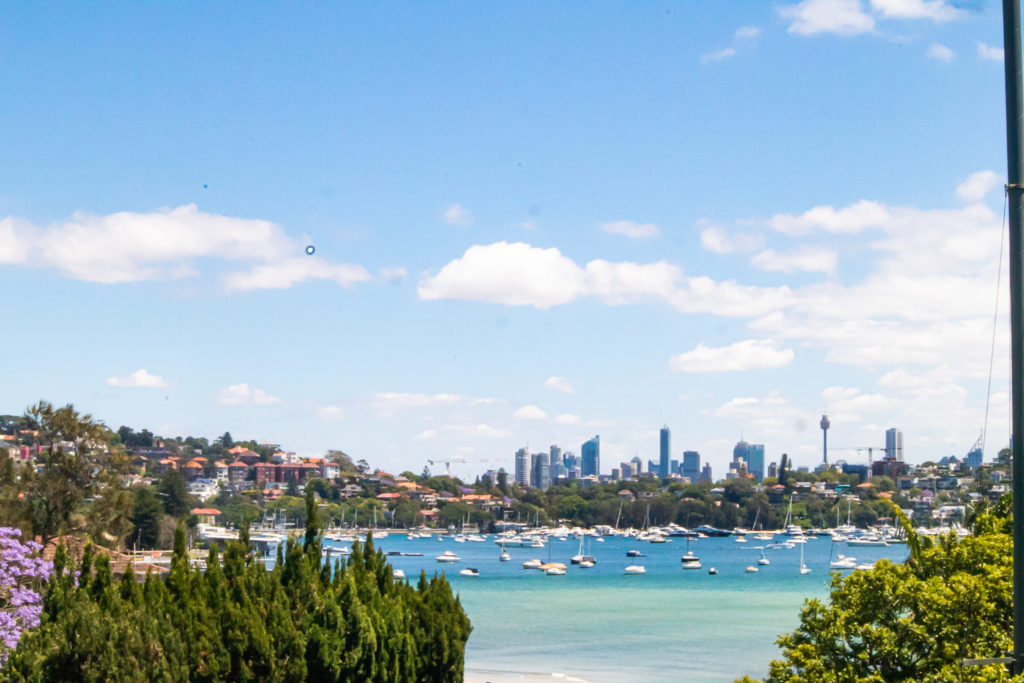 Good to Know
Bring snacks and sun protection
Even though the track isn't in the middle of nowhere, it can be hard to find something to eat. Make sure you bring some snacks and enjoy them during a break at the beach. Especially in the residental areas it's hard to find shade and the Australian sun can get very strong. To protect yourself make sure to put on sunscreen and bring a hat.
Where to find water
As you will be walking for a few hours you should bring enough water. Bottles can be refilled at Rose Bay and Watsons Bay. At Shark Beach you can buy drinks or ask if they could refill your bottle.
Public Toilets
You can find public toilets along the way. They are at Shark Beach and at Parsley Bay.
The Rose Bay to Watsons Bay Walk Route
Hermitage Foreshore
From Rose Bay walk to the Hermitage Foreshore track which offers amazing views over the harbour. You can even see the Harbour Bridge and the City from there. The water has such a beautiful colour and there are many boats passing by that you can watch from one of the picknick areas or beaches on the track. It won't take long until you can see why the Rose Bay to Watsons Bay Walk is one of the best walks in Sydney.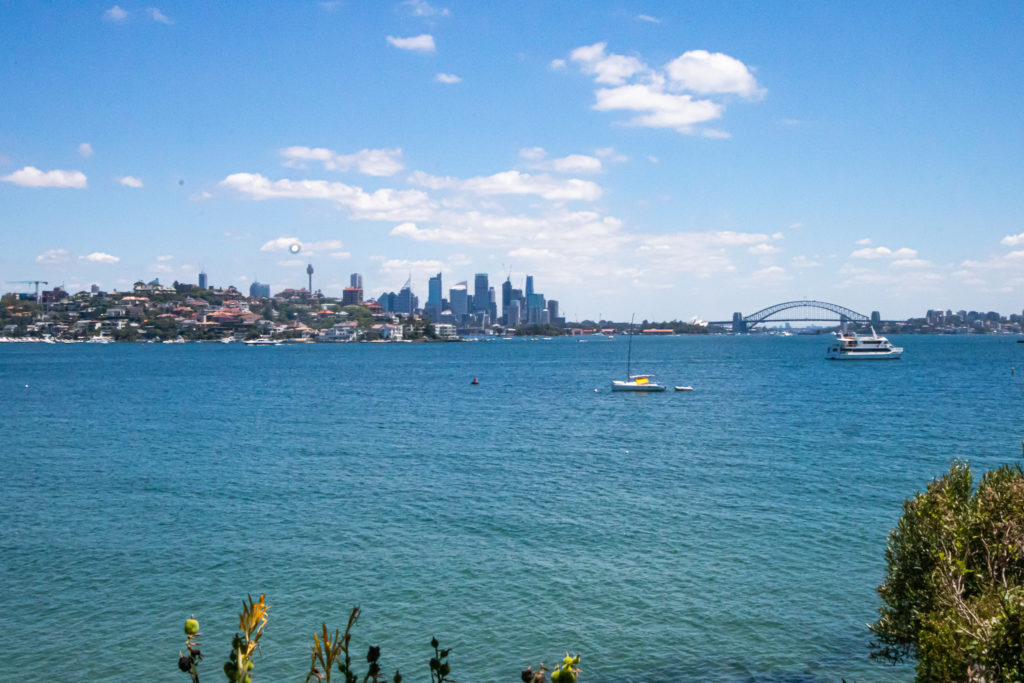 The first beach on the way is Queens Beach, which is a beautiful, little, secluded beach with a lot of vegetation. During the week the beach is quite empty and in the morning you can have it all to yourself.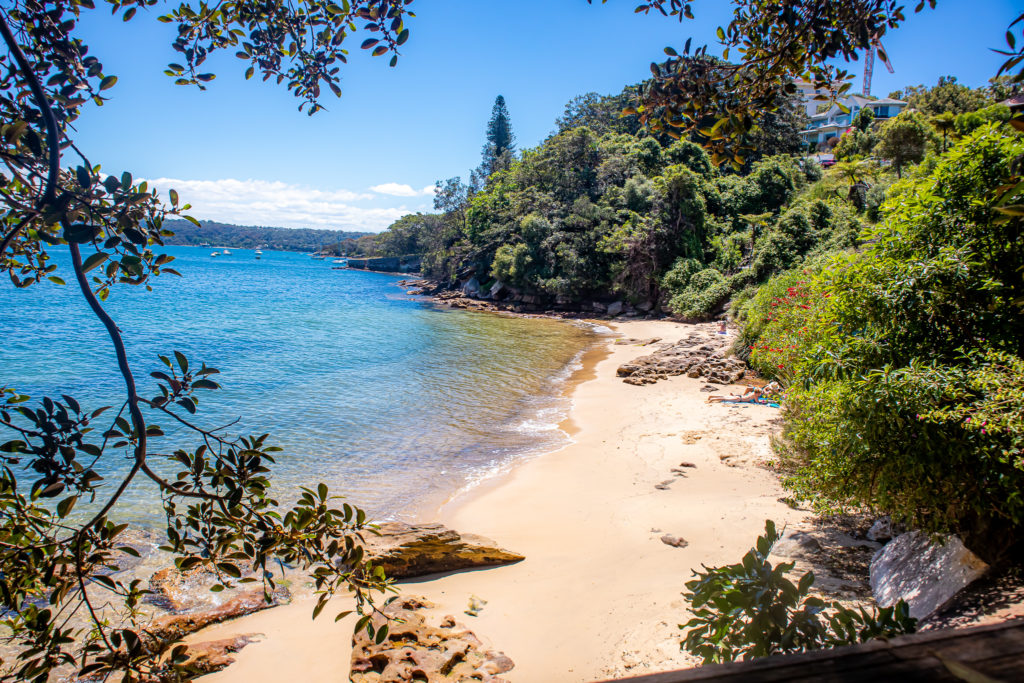 When you keep walking you come along one of the most picturesque areas in Sydney. The harbour views just never get old! This part of the walk is such a great mix of nature and city views.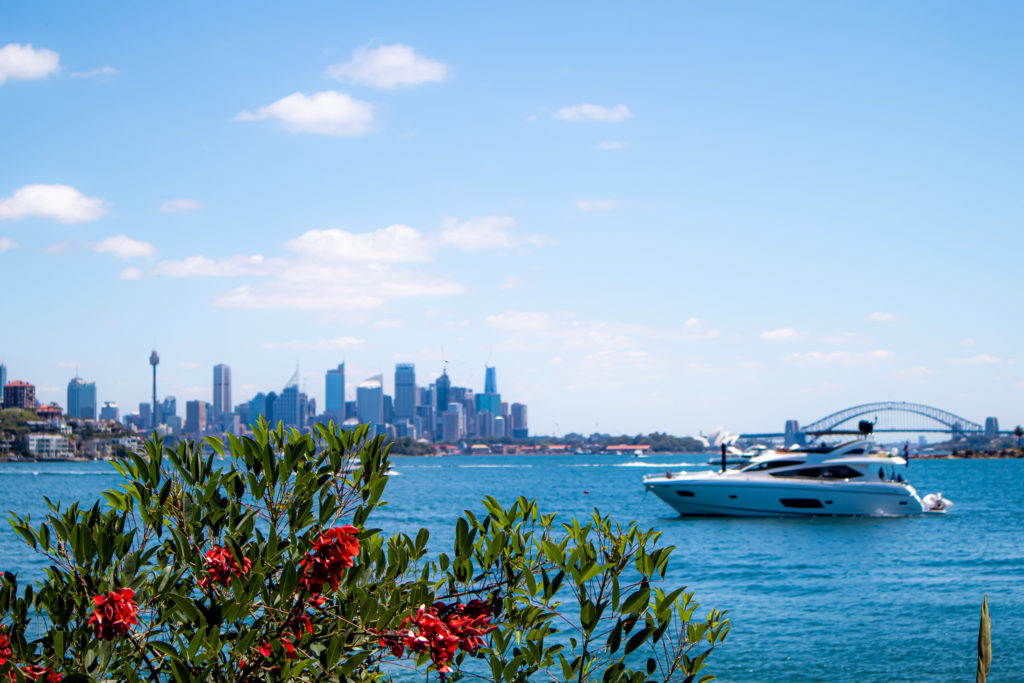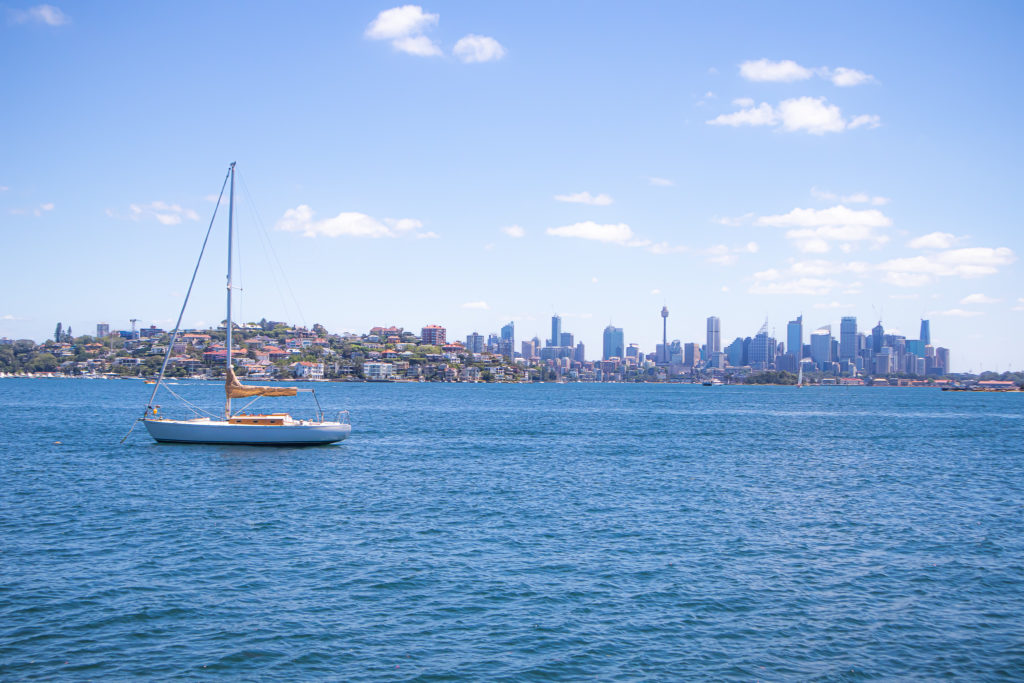 At Hermit Point you'll fing a little jetty and Hermit Beach. In the background you can already see the residential area with its million dollar homes.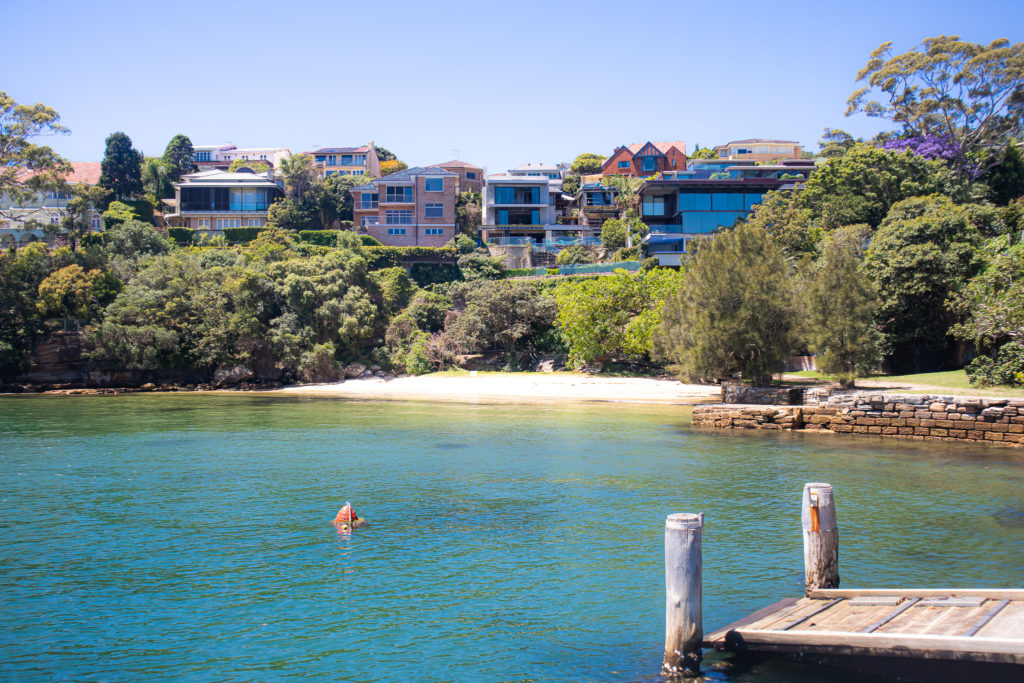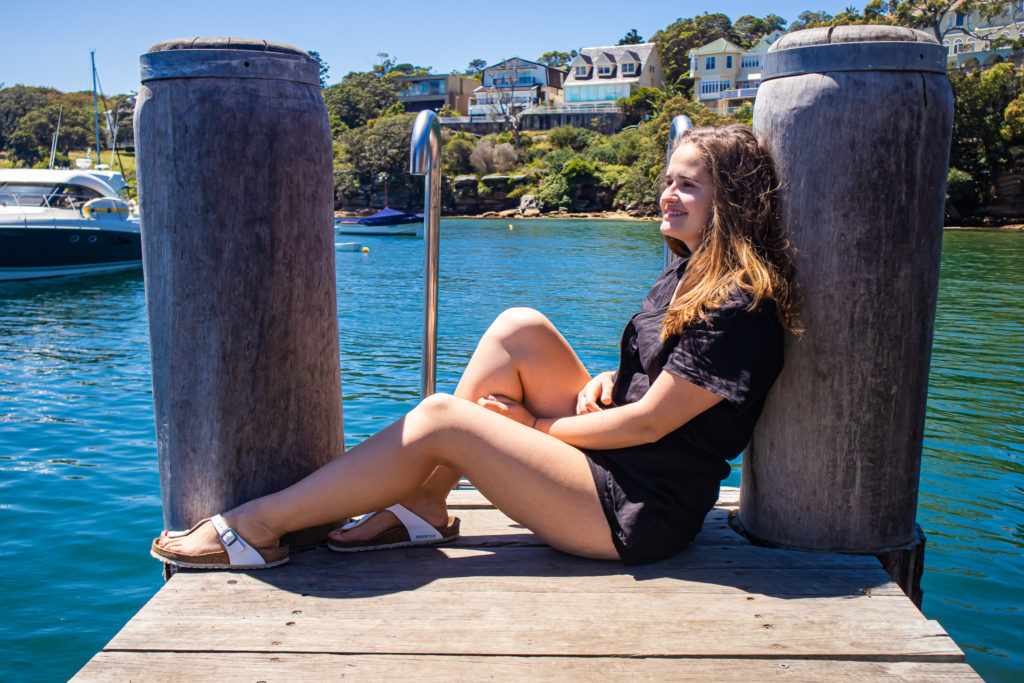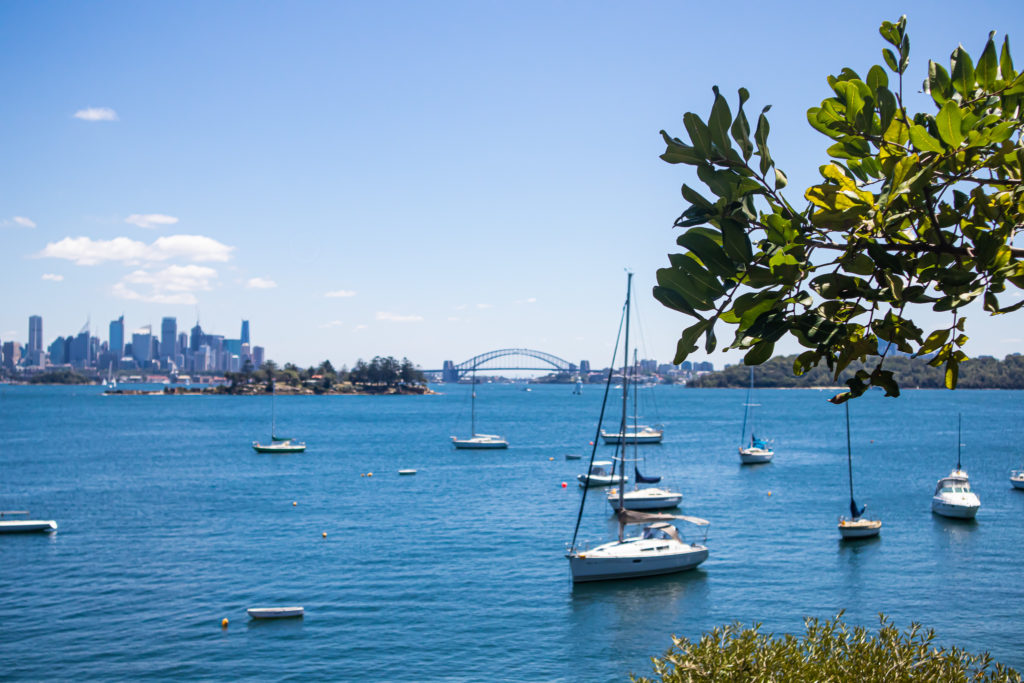 Not far from Hermit Beach there is Little Bay which is another secluded beach along the walk. At the side of the track there is a palm tree and some rocks from which you have a great view over the harbour. As you can tell, there are so many little hidden beaches on the Rose Bay to Watsons Bay walk that you won't even be able to stop and swim at all of them! The beautiful rock formations and little bays are what makes the harbour coast walks the best walks of Sydney.
I highly recommend to spend some time at Milk Beach, which is right after Little Bay. It's a quite famous beach where people go for a more private and quiet beach experience than Bondi. Whenever you are swimming at any of the more secluded beaches in Sydney be mindful that they are not patrolled. So be extra cautious when going in the water.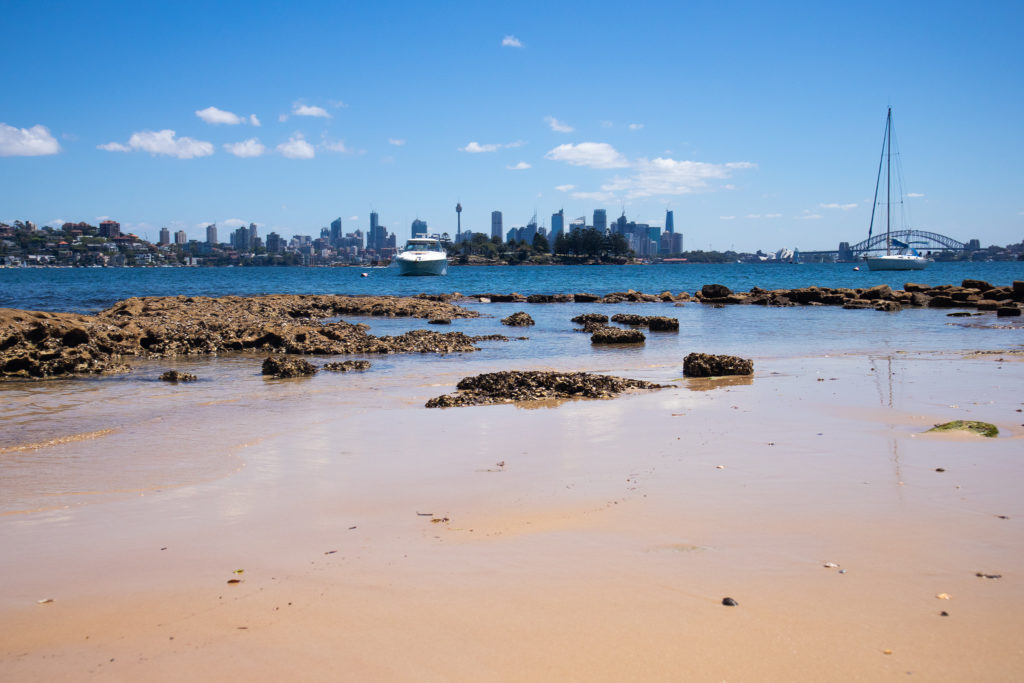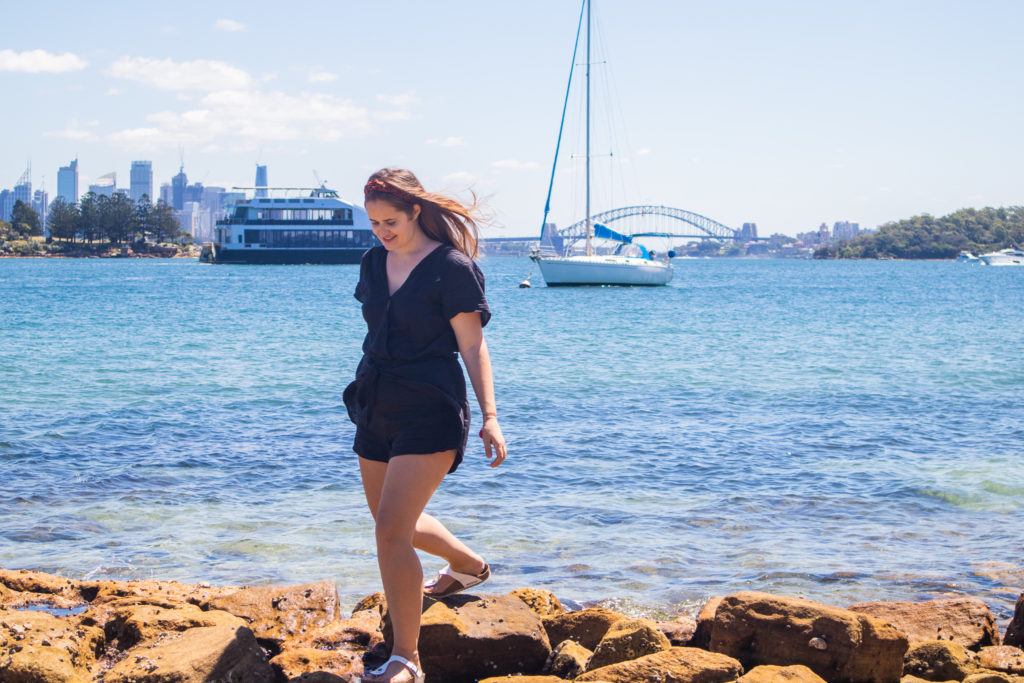 The rest of the hermitage Foreshore track will lead you through some nice greenery with beautiful views before you reach Nielson Park and Shark Beach.
Nielson Park and Shark Beach
Nielson Park is an amazing spot for a summer picnic. On weekends there are many families with camping chairs and picnic blankets as the beach is also great for kids to swim. During the week it's much quieter and I personally love this beach for its white sand and beautiful views. There is a little beach bistro as well where you can get food and even cocktails.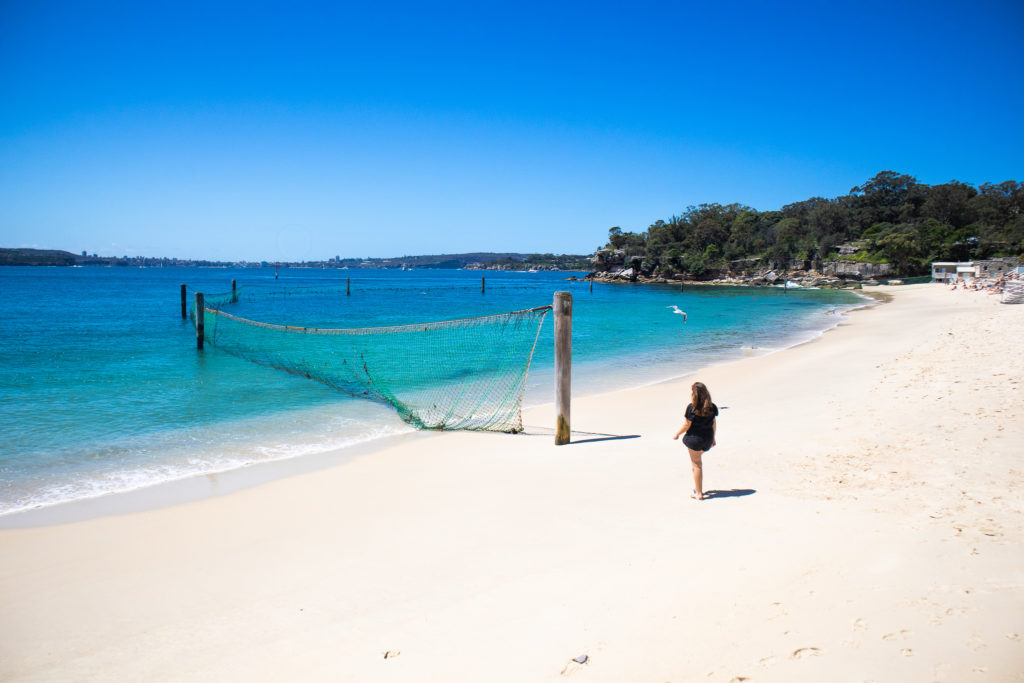 The water at Shark beach is calm and there is a net which makes it safe for swimming. You also find beach showers and toilet facilities at this beach.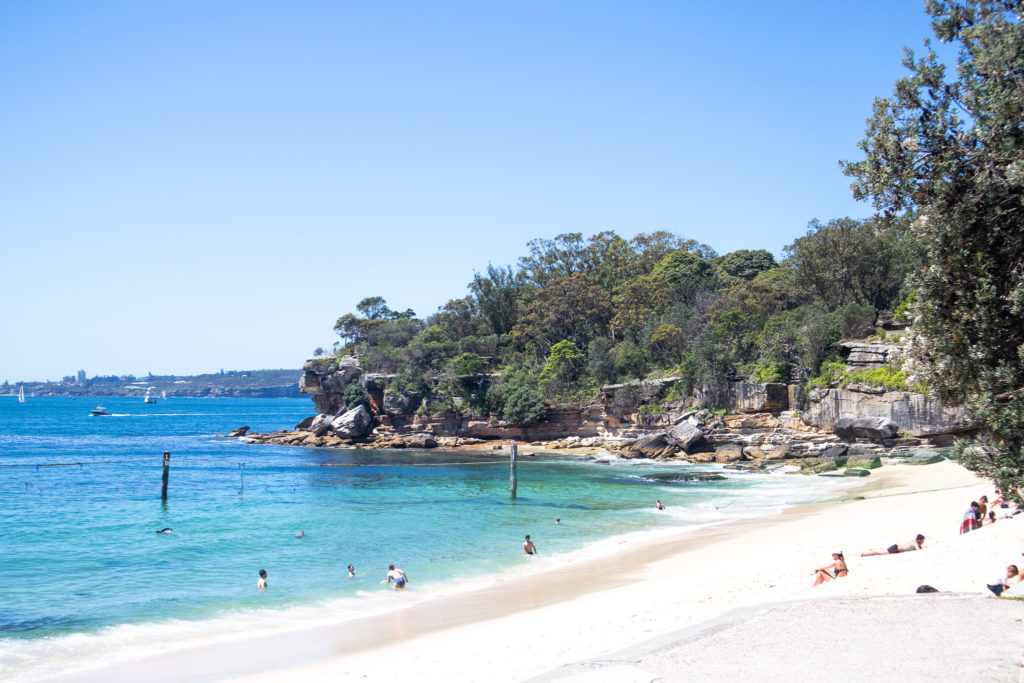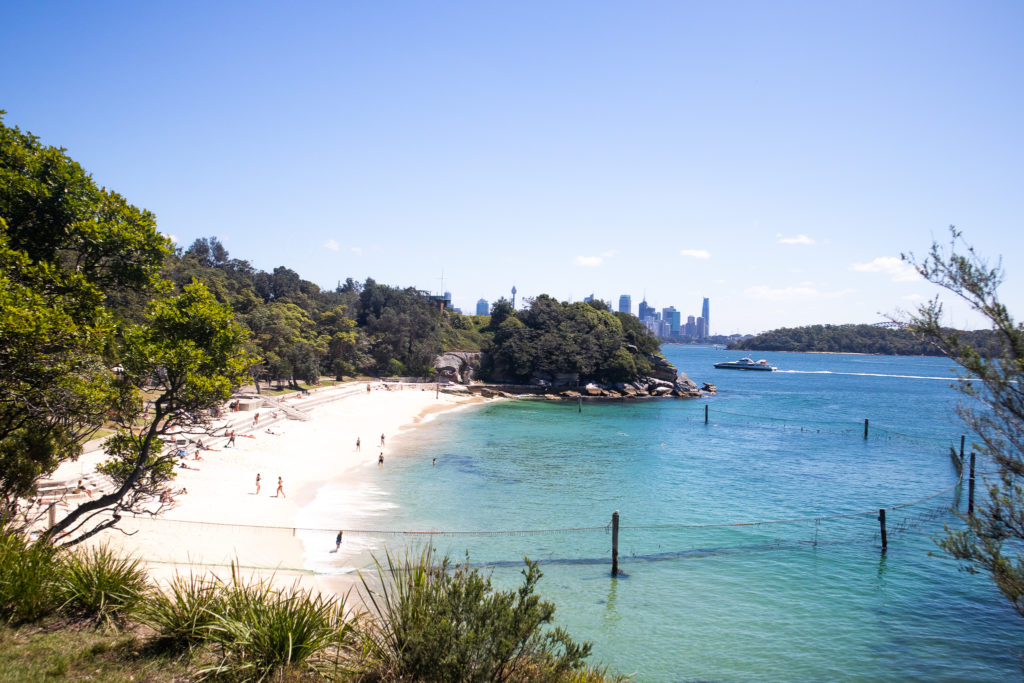 Parsley Bay Reserve
When you get to the end of Bottle and Glass Road, you see a roundabout where you should walk up Coolong Road. This part of the Rose Bay to Watsons Bay walk is along the road throug a residential area. However, it's not boring as the houses you get to see are stunning. When you get to Wentworth Road, turn left and follow it. Later, it becomes Fitzwilliam Road from where you can access the Parsley Bay Bridge. Alternatively, you can walk further to Parsley Bay Beach and go for a swim or sit in the Parsley Bay Reserve.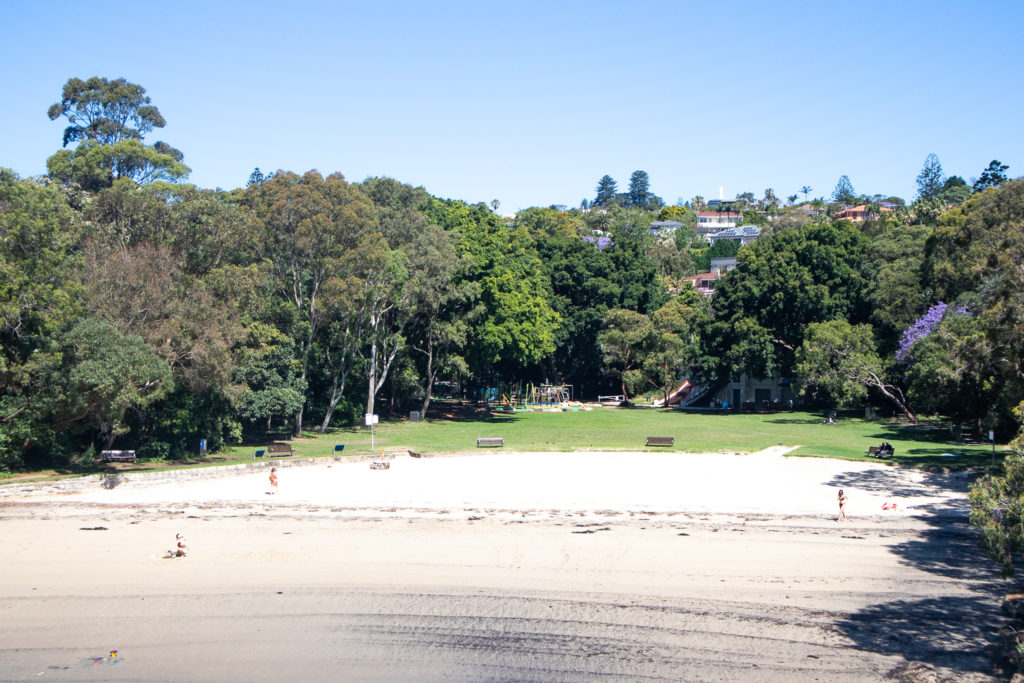 You should then walk back to cross the Bridge as it is really pretty and offers some amazing views.
Watsons Bay
The next step of the Rose Bay to Watsons Bay Walk will already lead you to Watsons Bay. After crossing the bridge, turn left and follow the path to The Crescent. From there you will walk at the road again. When you turn on Hopetoun Avenue and then follow Wharf Road on the left you can get to Kutti beach, a little secret beach that you can access through the sailing club.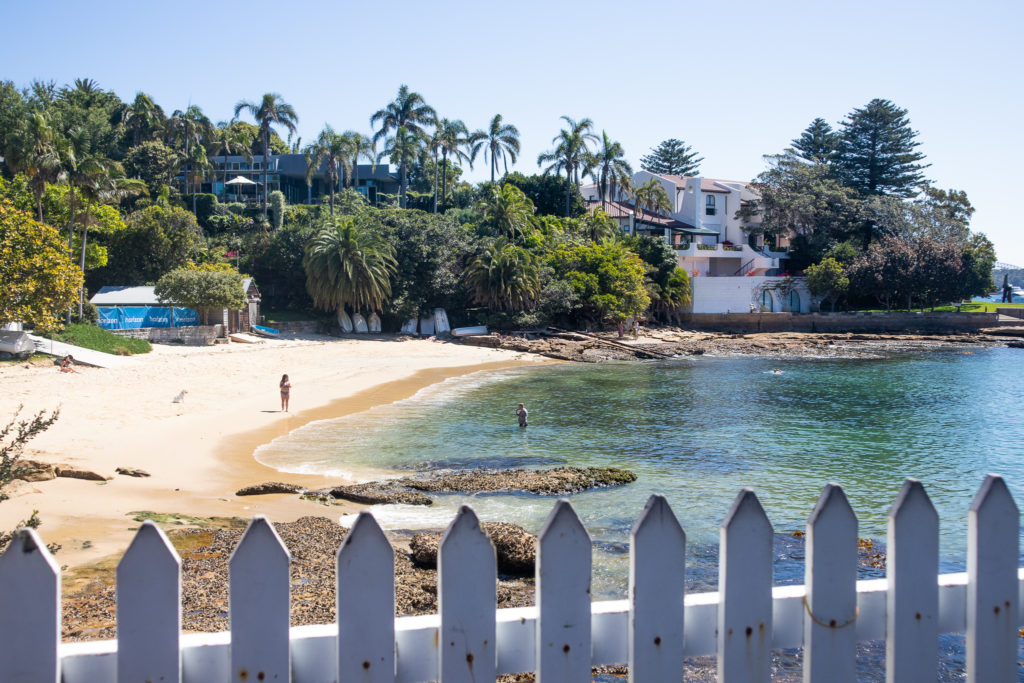 Back on Hopetoun Avenue follow it until you get to Palmerstone Street which will lead you to Gibsons Beach. From there just walk along the water until you get to the Watsons Bay Ferry Wharf.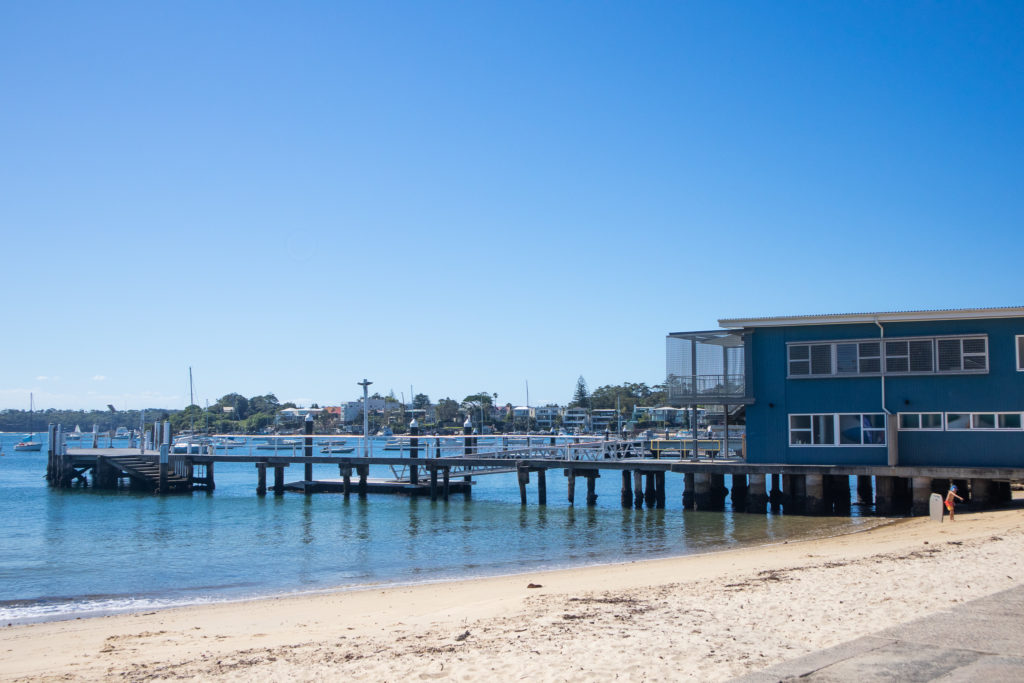 At Watsons Bay you can have a well deserved break in one of the restaurants or a cocktail at Watsons Bay Boutique Hotel. This is especially nice during sunset.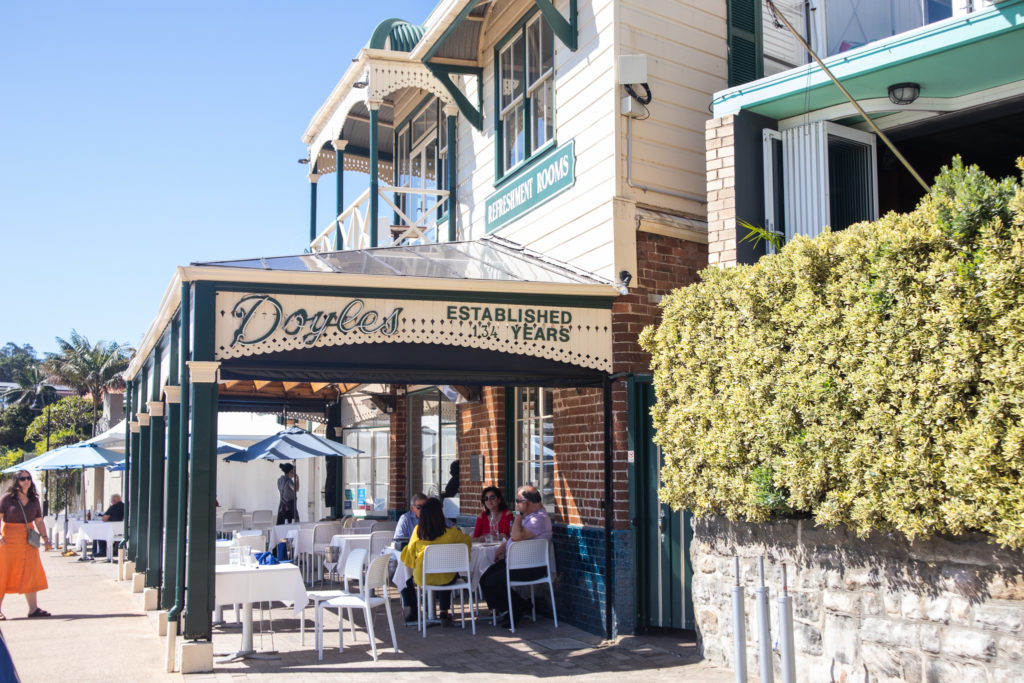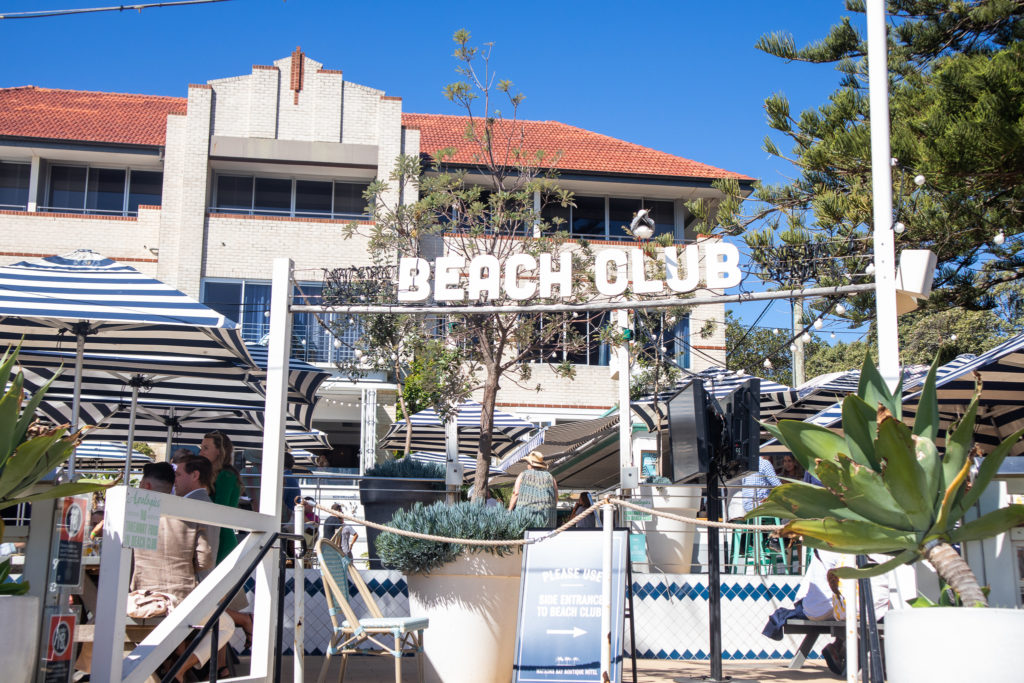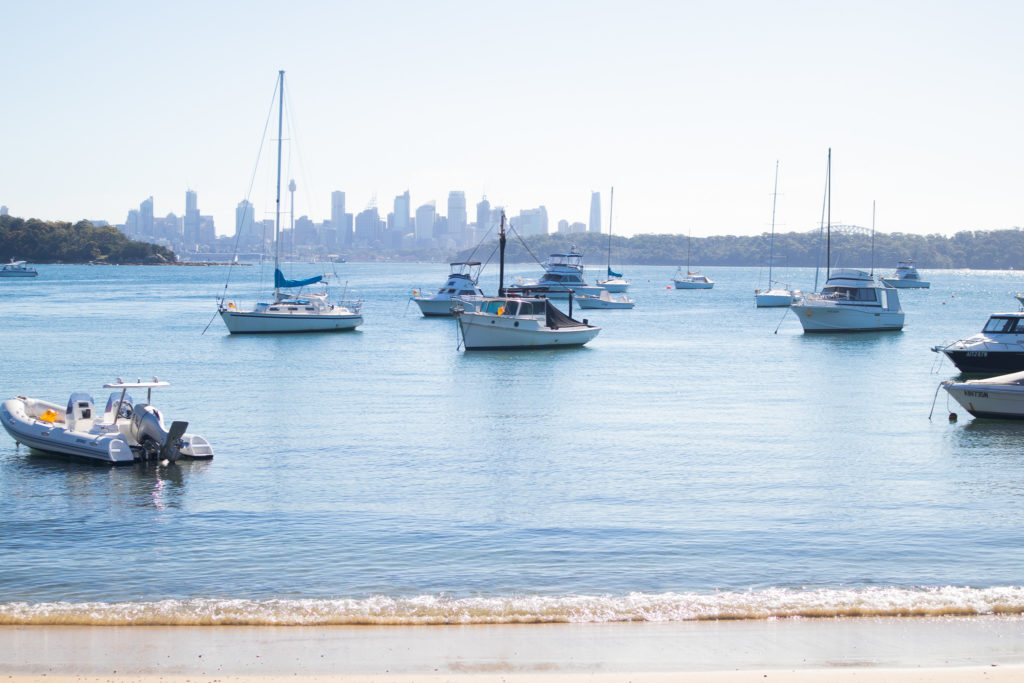 There are some other things to see around Watsons Bay. If you still have time and energy, you could continue the walk to the Hornby Lighthouse or you could walk to the Gap and Macquarie Lighthouse, or even to Dover Heights.
If you end your journey in Watsons Bay I would suggest to catch the ferry back to Circular Quay to get some nice views from the water.
I hope this guide of the Rose bay to Watsons Bay walk was helpful and that you enjoy your walk! If you have any questions or suggestions please leave a comment 🙂
Pin it!
More Sydney hikes: