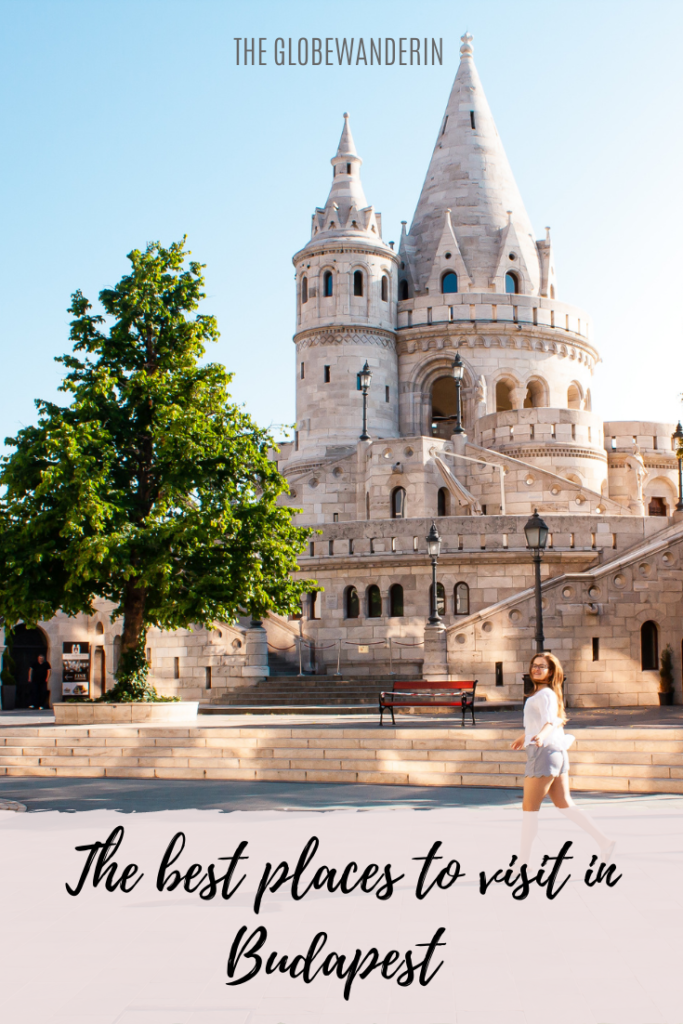 Coming back from my trip to Budapest I still can´t believe how much this city surprised me. I was completely blown away by its beauty and it exceeded all my expectations. Luckily, I was able to see some of the best places to visit in Budapest. We also had beautiful weather, which maybe made it even more enjoyable and nice to explore the city. With an incredible food and party scene it´s the perfect travel destination for young people but it has to offer so much more: Stunning architecture, history, beautiful lookouts and great vibes.
*contains unpaid advertisement/enthält unbezahlte Werbung
Budapest is the capital of Hungary and is seperated in the Buda and the Pest side by the Danube river. From the hills on the Buda side of the Danube bank, you can have beautiful views of the city.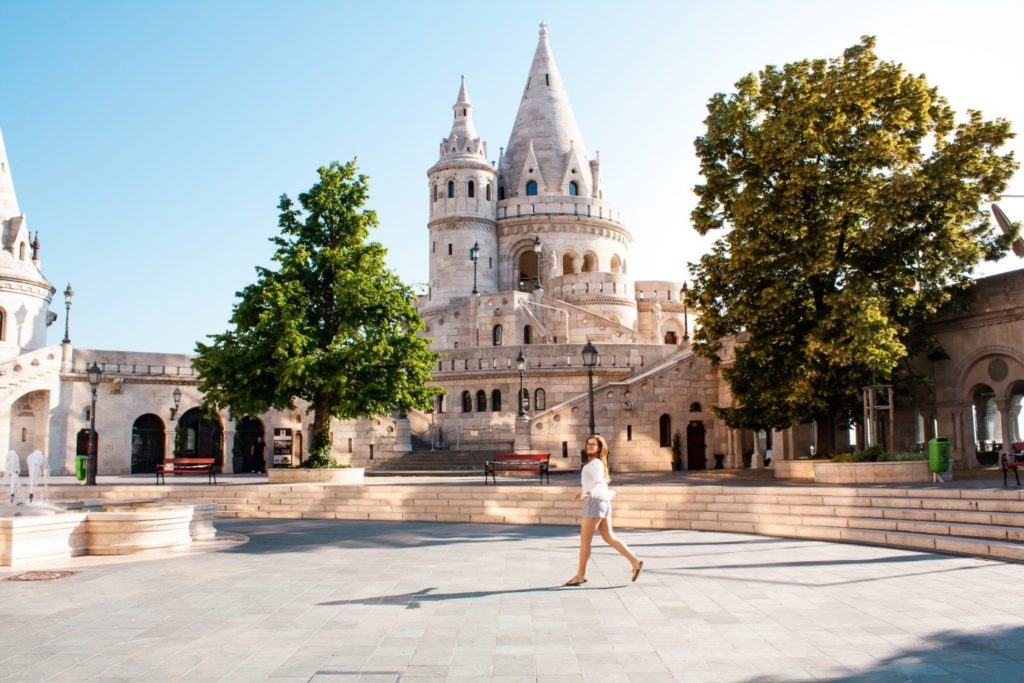 Quick Facts:
Currency:
Hungarian Forint (320 HUF = 1 Euro)
Inhabitants:
1,8 million
Unesco Heritage Sites:
Danube bank
Buda Castle
Andrássy Avenue
Prices:
Accommodation: Starting at 10 Euro (Hostel)
Restaurant: 3-15 Euro (3 course lunch offers approx. 5 to 10 Euro)
Beer: 1 Euro
Sightseeing: Free to 20 Euro
Transport: from 1 Euro
Here is a list of how much money I´ve spent. I must admit we were trying to save, so it can be a lot more but it´s also possible to travel to Budapest on a budget.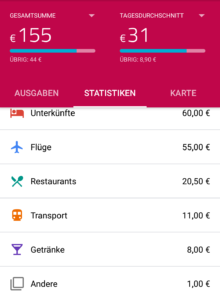 Transport:
First of all, public transport in Budapest ist great and really reliable. In the city, there is the Metro, Tram and Bus. It´s also quick and really affordable. Here are some options to get to the best places to visit in Budapest:
Get to/from the Airport:
100E (900 HUF/2,90 Euro) = Express bus (45 min)
200 E (350 HUF/ 1,10 Euro) + Metro (approx. 1h)
How to get to the best places to visit in Budapest:
Single ticket: 350 HUF(1,10 Euro)
10 tickets: 3000 HUF (9,20 Euro)
24 hour pass: 1650 HUF ( 5,10 Euro)
72 hour pass: 4150 HUF (13 Euro)
Weekly pass: 4950 (15.50 Euro)
For tourists I´d recommend not to take single tickets. If you travel in a group, the day pass gets cheaper, as there also is a group day pass.
For people who want to do Sightseeing and Museums, you might consider the Budapest Card. You can use public transport and there are a lot of discounts.
Best district to stay:
Castle District:
Castle District is a rather quiet area, good for families with kids, who are not looking for nightlife. It´s full of beautiful tourist spots like Buda Castle, Matthias Church and Fisherman´s Bastion! There are really nice hotels. Great if you are looking for a fancy or family friendly city trip.
Belváros (Downtown):
Downtown is the district where I stayed. Public transport is great, everything is close and there are some amazing sights around, like the St. Stephens Basilika. The area around has some parisienne vibes, great restaurants, cafés and bars. I stayed at Essential Hostel very close to the Basilika and for me it was located perfectly.
Jewish Quarter:
The Jewish quarter has a lot of hipster eateries and nightlife. There are super cool bars, like ruin bars and outdoor bars and cute shops. It´s a more busy area, where you can find boutique hotals and hostels. A great place to stay for people who love the bustling nightlife.
Weather:
The weather is typical European. From June to August the Summer can get really hot (approx. 30-35 degrees), Spring and Autumn are mild and Winter is very coldwith as low as -10 degrees.
Best time to visit:
The best time is in Spring until May, when the temperature is mild or warm and there are no tourist crowds. From September to October the weather is still good and not too cold. In peak season from June to August, the city is crowded with tourists but it´s a good season for the outdoor bars and events. Winter is nice for people who want to see christmas market and don´t mind the cold 😀
Here are the best places to visit in Budapest:
1. Fisherman´s Bastion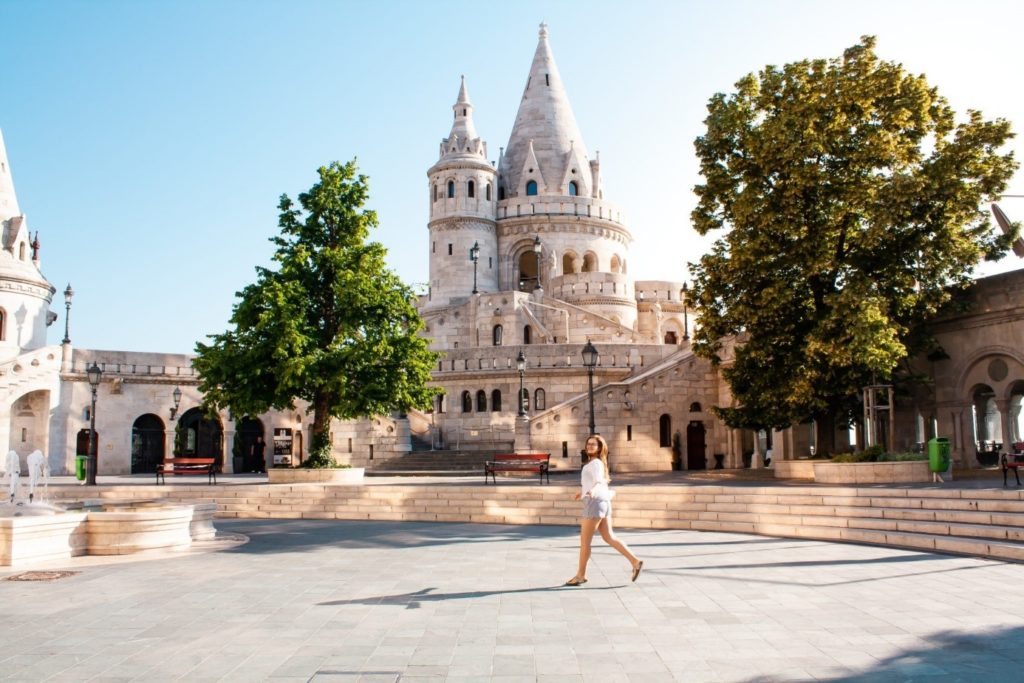 Fisherman´s Bastion was originally used by the Fisherman´s Guild as a defense during the Middle Age. There are 7 turrets standing for the 7 tribes who founded the country. The towers and lovely looks were created in the 19th century for panoramic views over the city. In my opinion, it´s insanely beautiful and offers one of the best views of Budapest. Moreover, it somehow reminds me of Gondor from Lord of the Rings and also a lot of a Disney fairytale which I both love.
Therefore it really is a super picturesque place. Imagine fairytale castle and great views. The whole area is so pretty, with Castle walls, Fountains, lookout towers and Matthias Church. Opening times are all year day and night, only the top turrets cost a little fee and are opened from 9 am in the morning. Definitely one of my favourite places to visit in Budapest, if not the best.
I just mentioned the next place on the list of the best places to visit in Budapest: Matthias Church
2. Matthias Church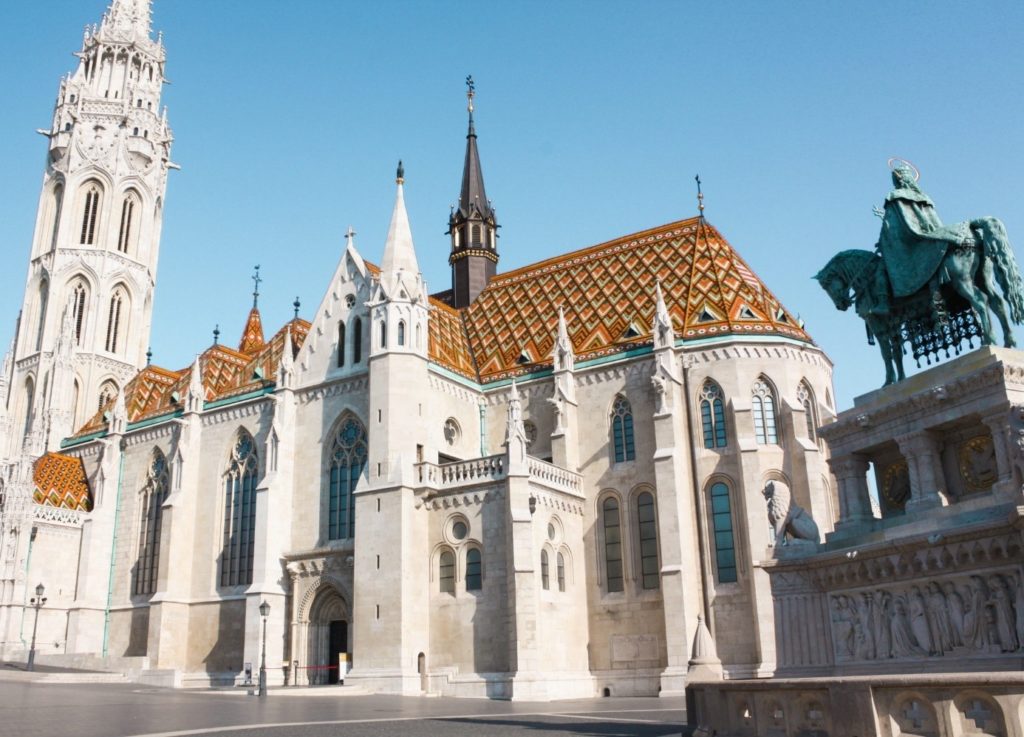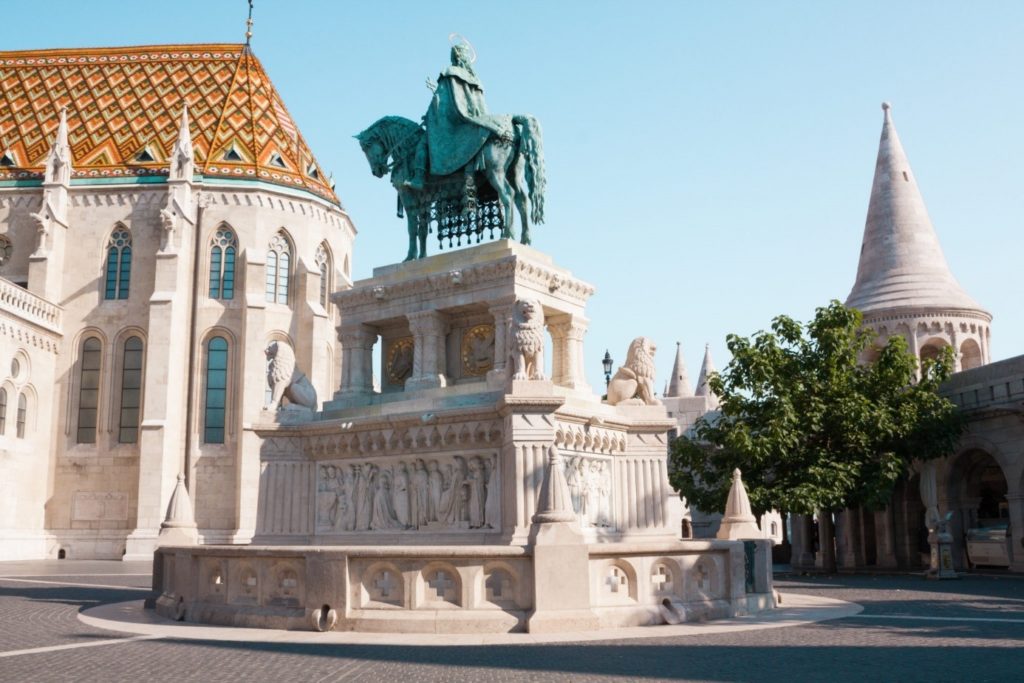 Matthias church is right at Fisherman´s Bastion, so thats 2 in 1! It´s located at top of the Buda hill and exists since 1015. This church is exceptional with it´s beautiful roof, towers and neo-gothic elements. Opening times are:
Mon-Fri: 9 am – 5 pm
Sat: 9 am – 1 pm
Sun: 1 pm – 5pm
For tickets you pay:
Adults: HUF 1,800 (6 Euro)
Students (with ID): HUF 1,200 (4 Euro)
Seniors (60+ with ID): HUF 1,200 (4 Euro)
Family (2 Adults + 1 Child): HUF 4,200 (14 Euro)
3. Chain Bridge
The Chain Bridge connects Pest and Buda. It is the oldest permanent stone-bridge that crosses the Danube river to connect both sides. Very well known and a major sight of the city, it is best to come in the morning, if you want it for yourself to take pictures. Like a lot of Bridges in Budapest, Chain bridge is massive and really pretty. There is a good chance you will cross it anyway, as it is on the way to Buda hill, where Buda Castle, Fisherman´s Bastion and Matthias church are located.
4. Gellért Hill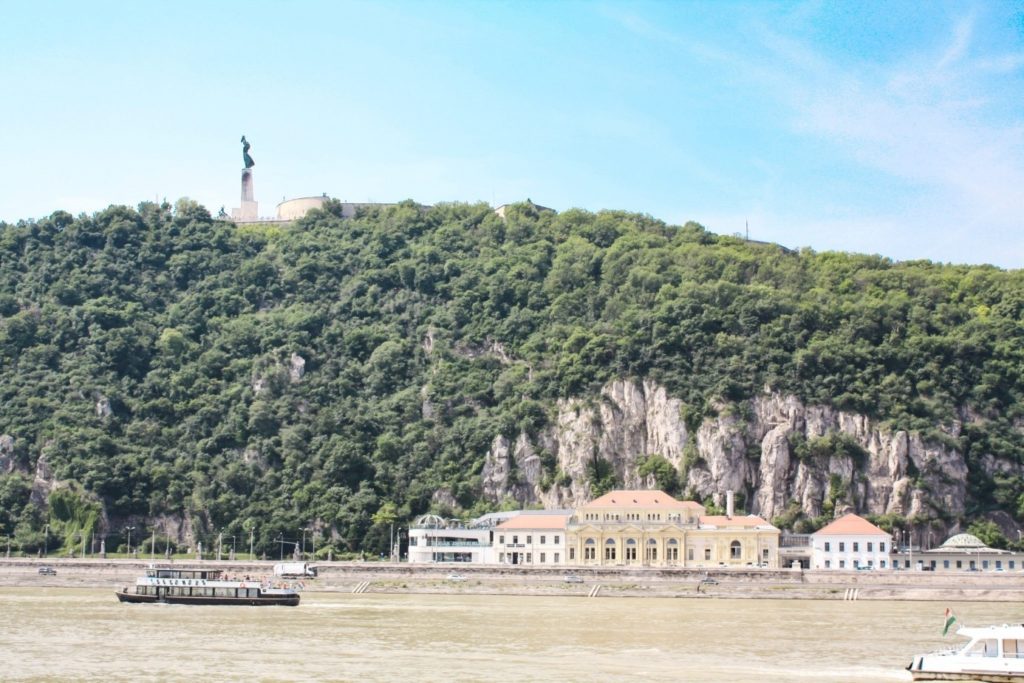 Gellért Hill is a rock at the Danube bank, 140m high and part of the UNESCO World Heritage Sites. Especially in summer the way up is hard, including a lot of sweat but once reached the topl, you´ll be rewarded with a great view. On top, there is a Citadel, built after the supression of the Revolution and War of Independence. In front of the Citaldel, there is the Statue of Liberty, a symbol of the capital to remind of the liberation from the Nazi rule. Not only the top is really nice, but also the stairs on the bottom of the hill offer a great photo spot, as the place is very picturesque with a little waterfall and beautiful stairs and arches.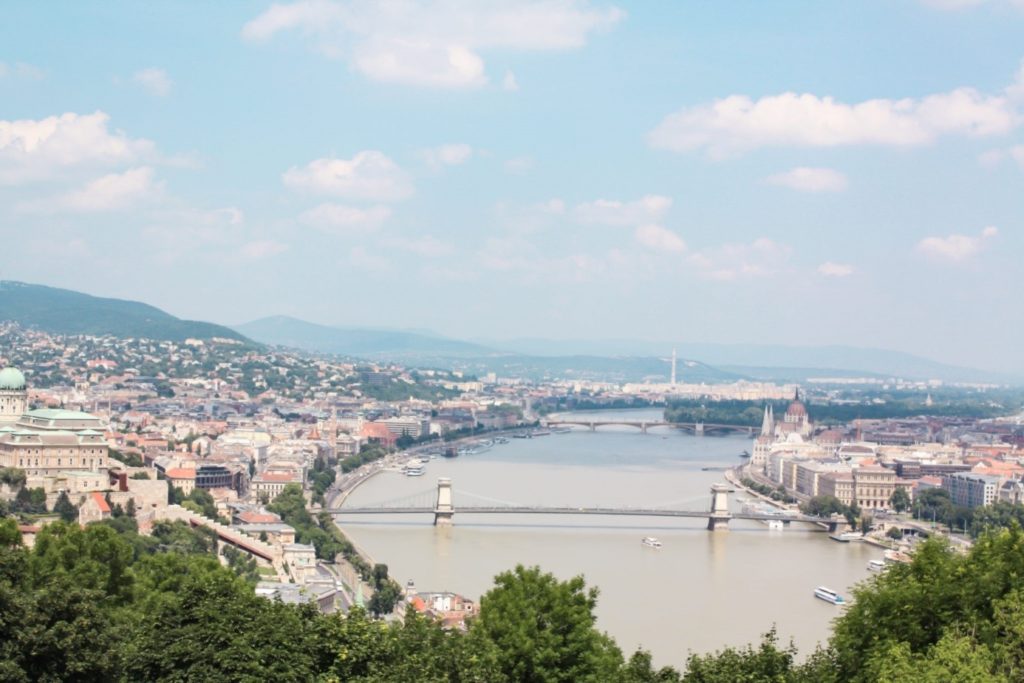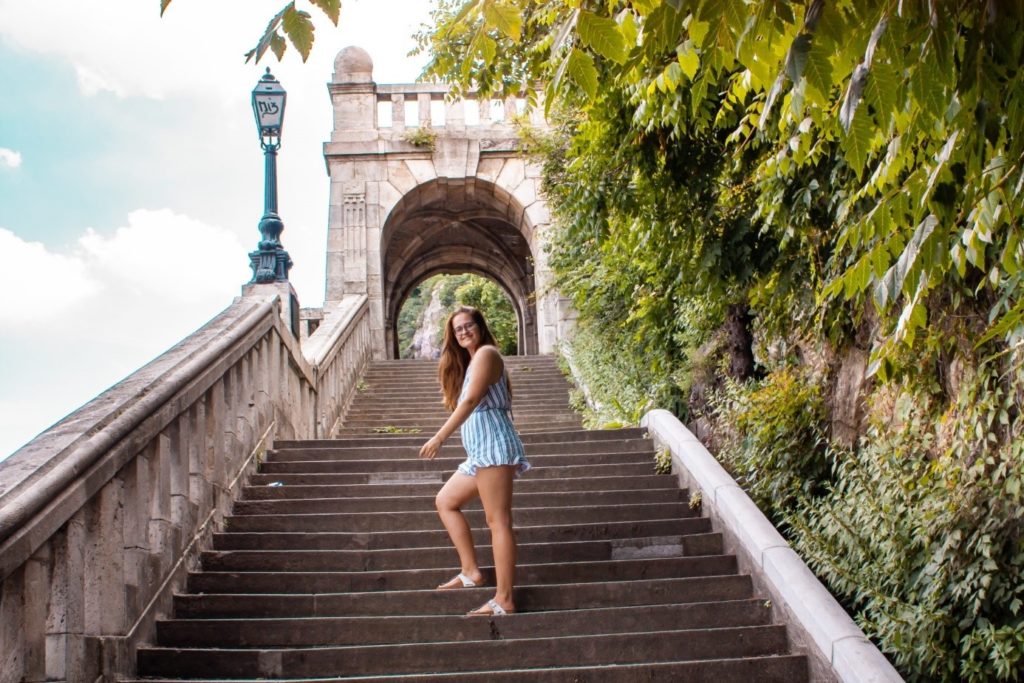 5. Great Market Hall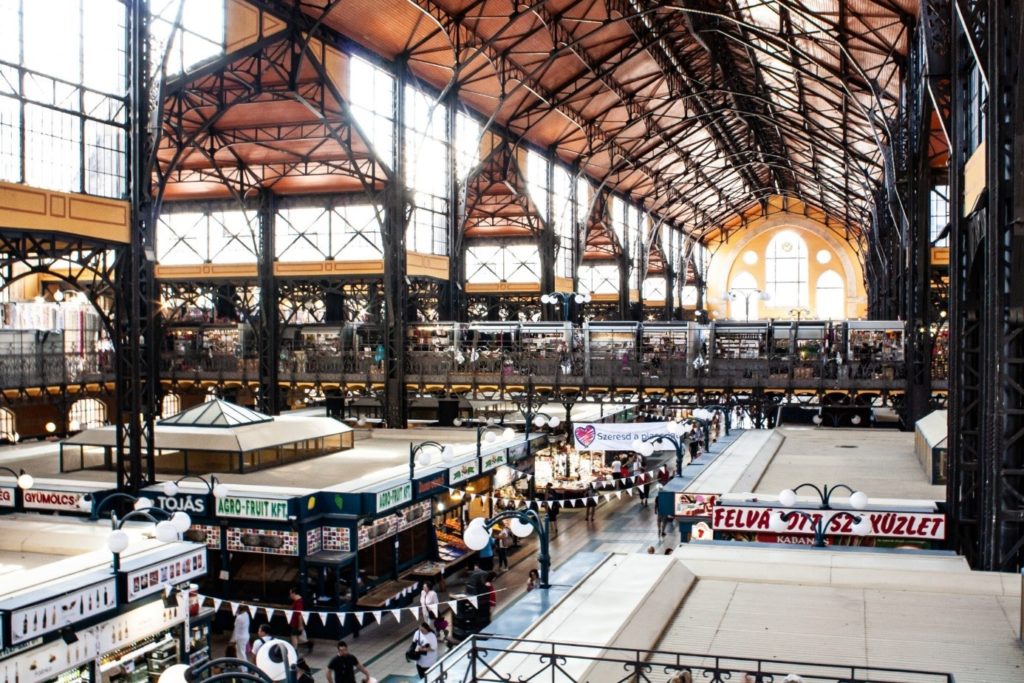 The market hall is a place for locals to buy food but it also became a tourist spot where you can buy local products and specialties. On the second floor, there are cloths stalls too and you can eat goulash, paprikash and many more hungarian meals.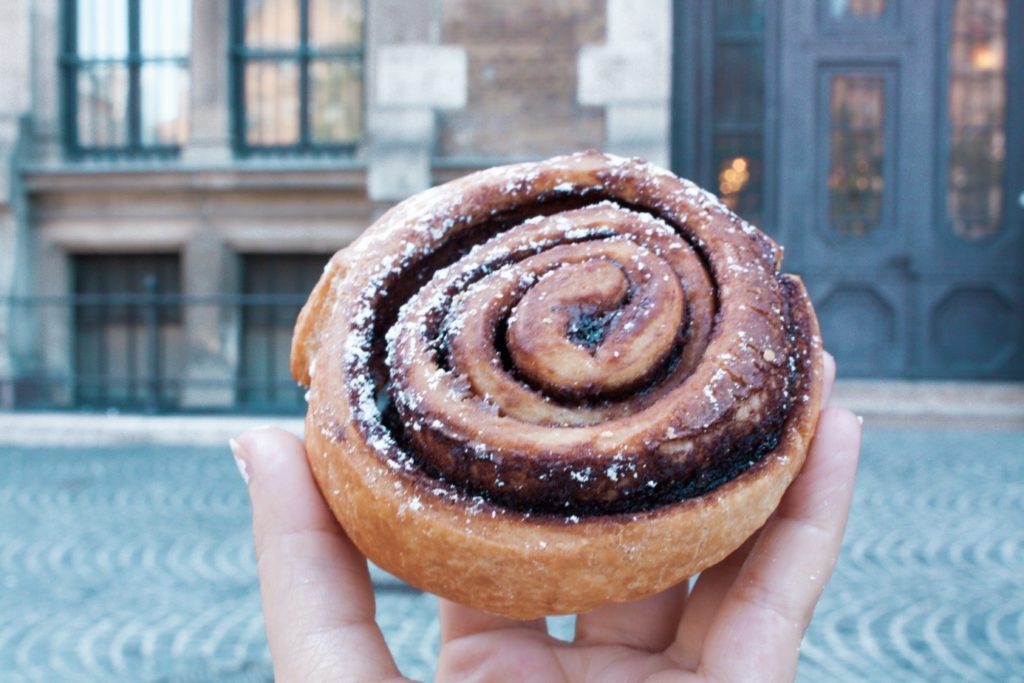 6. Liberty Bridge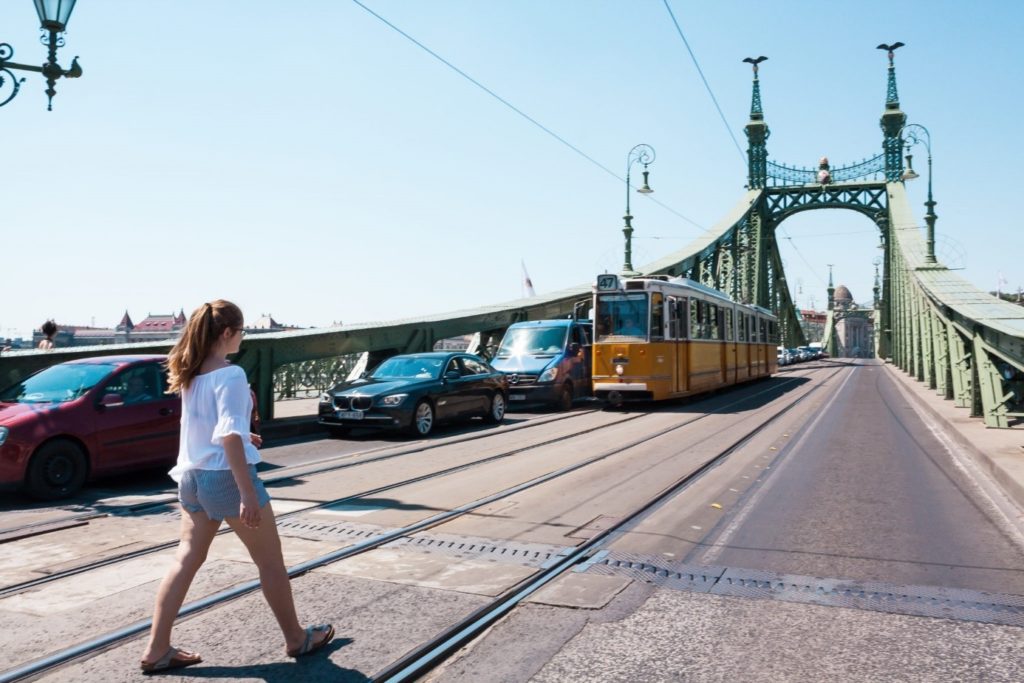 Liberty Bridge is right next to the Market Hall and another iconic bridge in Budapest. It´s the shortest bridge and was built in 1896 for the Millenium World Exhibition.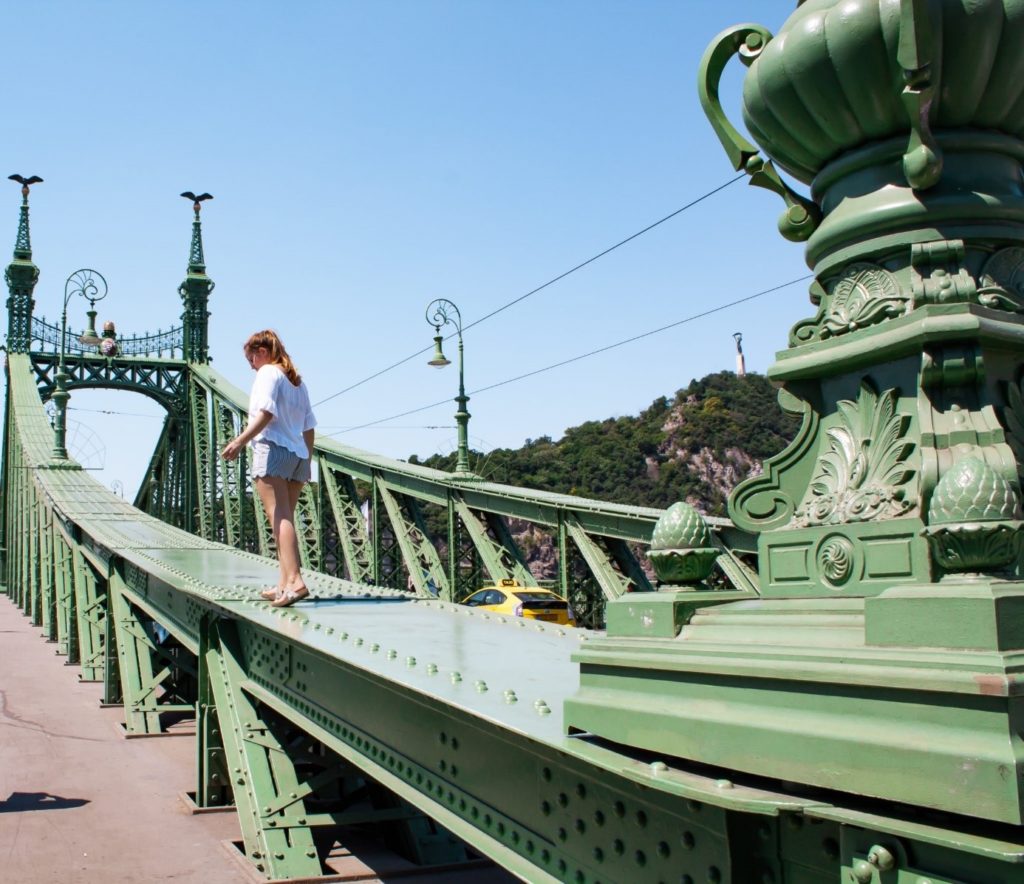 7. St. Stephen´s Basilica
St. Stephen's Basilica is the next on my list of the best places to visit in Budapes being the largest church in the city. There is a cupola that offers 360° views. The square in front of the church has plenty cafes and bistros. The entrence to the Basilica is free but a donation of 200 HUF (0,70 Euro) is recommended.
For tourists opening times are:
Mo-Fr: 09.00 – 17.00, Sat: 09-00-13.00, Sun: 13.00-17.00
For everyone who wants to learn more about the church, there are guided tours to see the treasure, the chapel and floodlit Holy Right of St. Stephen and the cupola with a view between April and October.
Tickets are:
1 600 HUF (5,50 Euro) for an adult (without going up the cupola: 1 100 HUF (3,50 Euro))
1 200 HUF (4 Euro) for pensioners and students (without going up the cupola: 900 HUF (3 Euro))
guided tour in English, and French (prior request is necessary): 2 000 HUF (7 Euro) (without visiting the cupola: 1 500 (5 Euro) HUF)
8. Budapest Eye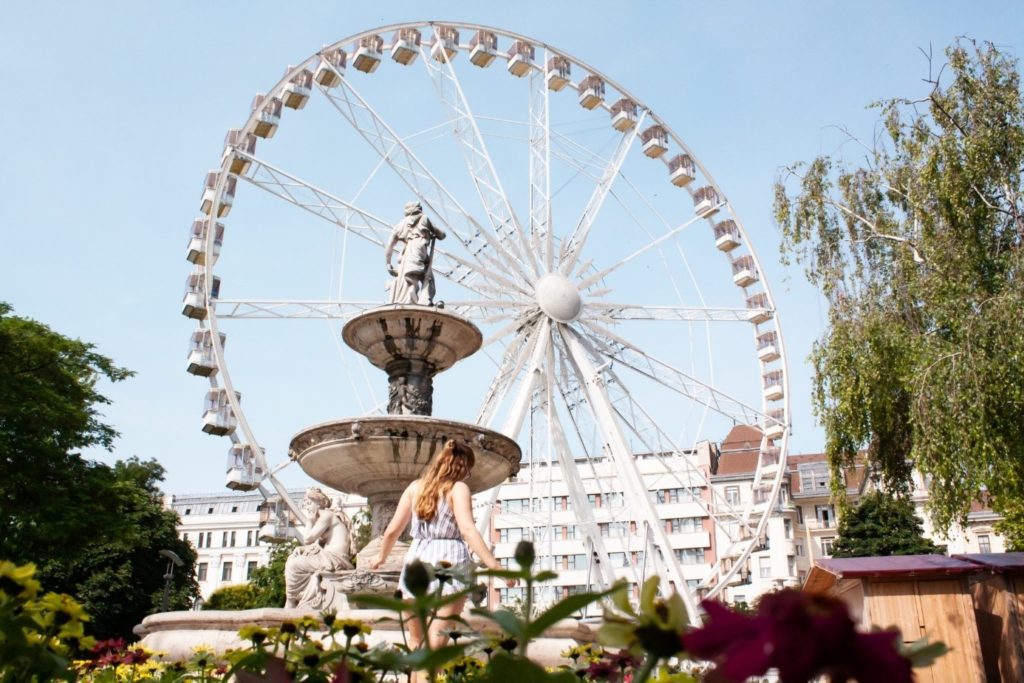 At the park Erzsébet Square, you can take a ride on the Budapest Eye in the city center. It offers views of the stunning city with 65 m height. The place and surroundings is well worth a visit as the whole area looks really pretty.
9. The Parliament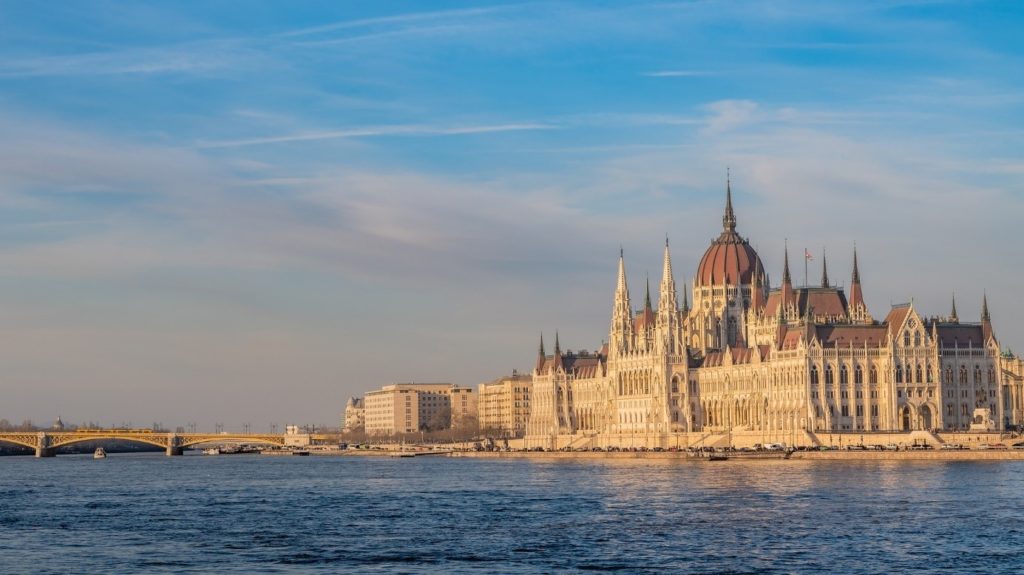 The Budapest Parliament is the third largest parliament in the world. It was inspired by the British parliament and built in a Gothic style. You can visit the Parliament with a guided tour: 45 Minute Guided tour
10. Shoes on the Danube Bank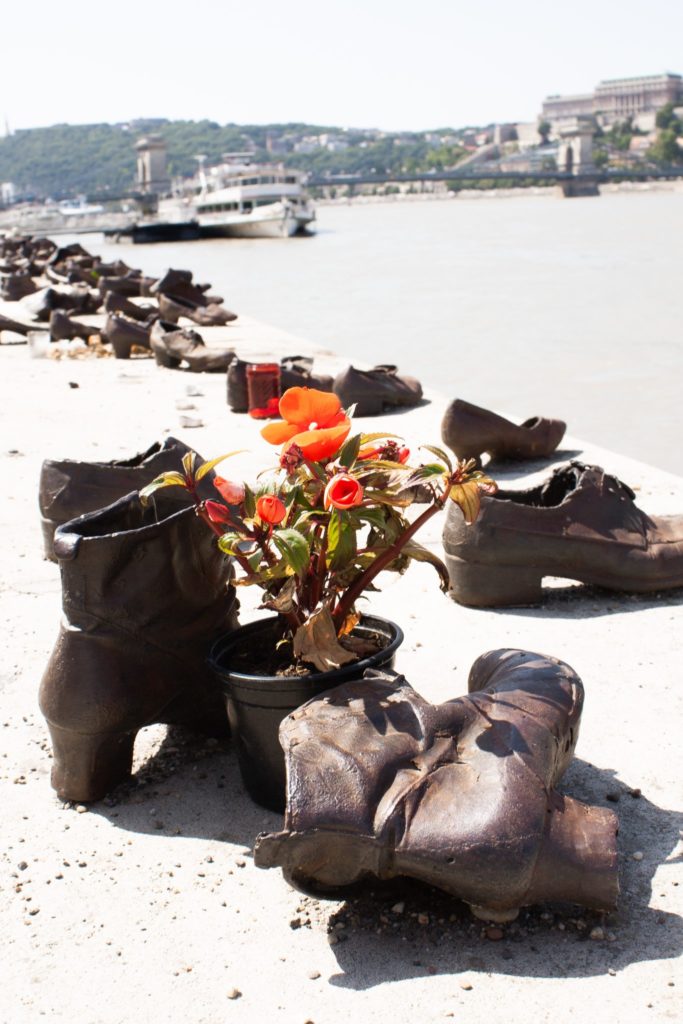 The shoes on the Danube Bank is a Holocaust memorial. At this place, during 1945 jews were forced to take their shoes or even their clothes of and got shot to fall in the river. This is one of the most impressive memorials to me, as there are all kinds of shoes from children, women and men. Sometimes relatives come there and bring flowers or candels. It´s in front of the Parliament, so you can see it when visiting.
11. Ruin Bars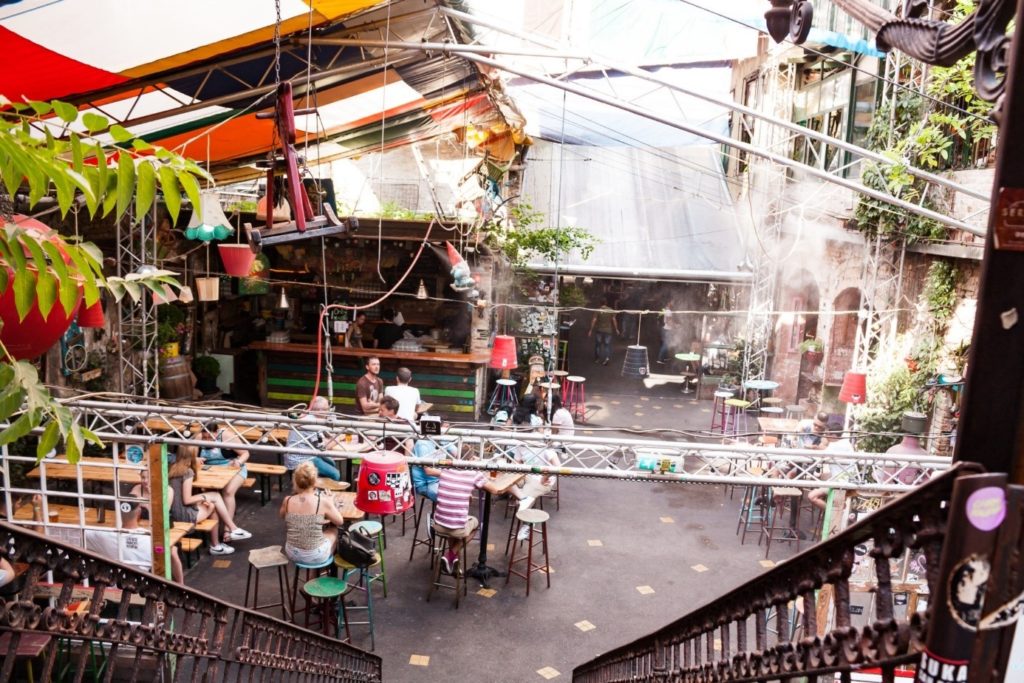 Budapest is famous for its ruin bars. They should definitely be These are dilapidated pre-war buildings that now are popular among tourists and students. The most famous ruin bar is Szimpla kert, located in the jewish quarter with a pretty cool interior. Obviously, Szimpla Kert is worth a visit but I would recommend to go to different ruin bars as well, as Szimpla kert is quite expensive due to the popularity. At night it´s really crowded and the athmosphere is great.
These were the best places to visit in Budapest to me. I hope you enjoy them as much as I did!
Moreover, I hope this post will help you on your next trip. If you have any tipps or recommendations for a Budapest city trip, let us know in the comments!
Pin it!