Here are my favourite things to do in Sydney on a budget!
*contains unpaid advertisement
Sydney is an amazing city, one of my favourite cities in this world and probably everyone who´s been there agrees with me. It has everything: beaches, harbour views, a bustling city centre, stunning nature, cool architecture and a laidback lifestyle. The only problem is that most things in Australia are extremely expensive and with Sydney being one of the most expensive cities in the world, travelling is not always easy.
But no worries, there are many awesome things to do in Sydney for free or on a budget and with some tips you can spend a wonderful time without breaking the bank.
Sydney on a budget: 10 free things you can do in Sydney
1. Bondi to Coggee Coast Walk
The city has a beautiful coastline and there are different walks you can do. Doing walks are one of my favourite things to do in Sydney. In my opinion, the best one is the Bondi to Coggee walk. It is a cliff top coastal walk and about 6 km long if you complete the whole walk.
I would say it´s a quite easy walk you can do with kids or if your not too fit. If you just want a short stroll or you´re tired you´re never far from the road and can just exit and walk to the next bus stop. The walk takes about 2 hours, so make sure you bring sunscreen and lots of water, but you´ll also find drinking fountains on the walk.
On the way you come across beautiful bays and beaches, cliffs, stunning views, as well as pools and there are parks, where you can have a picnic or a barbecue.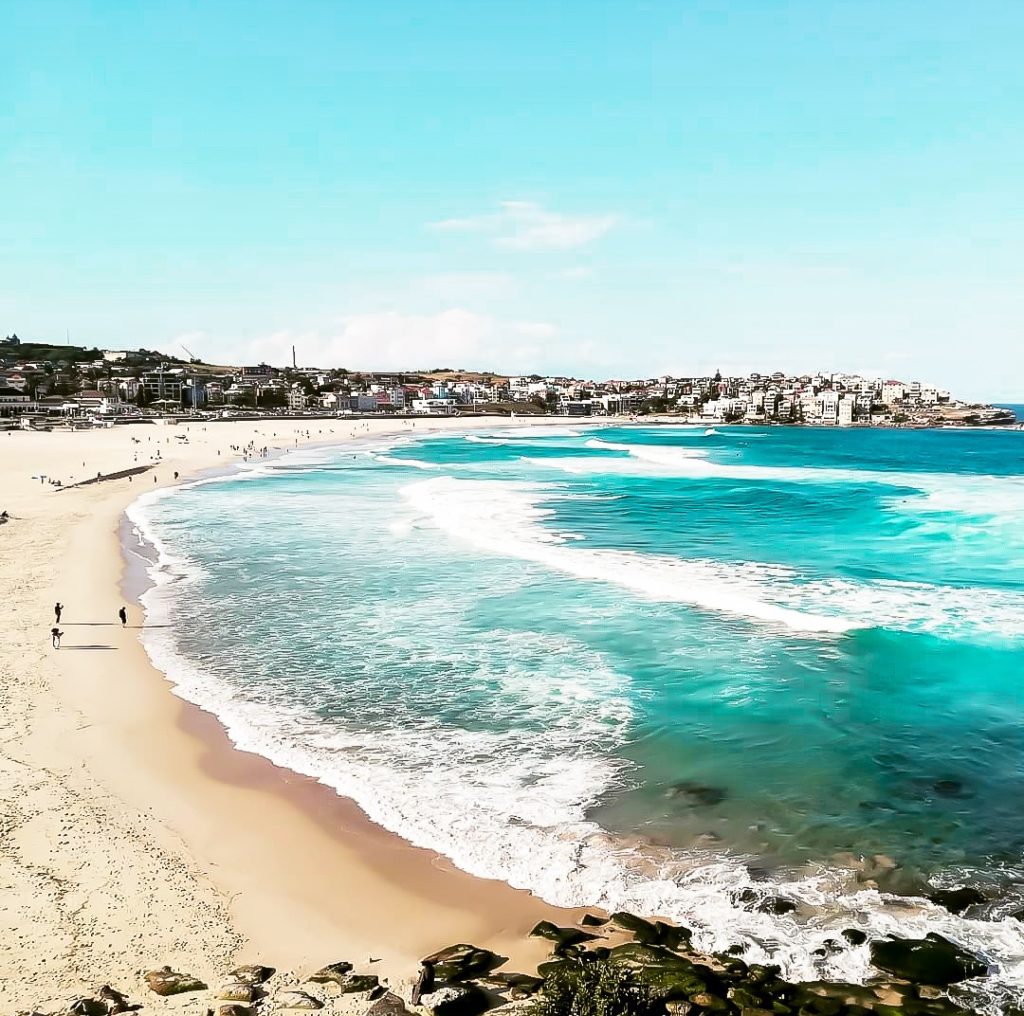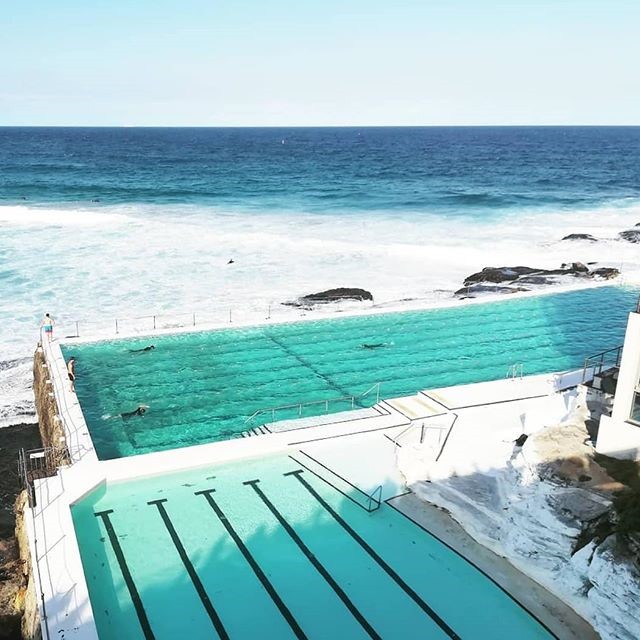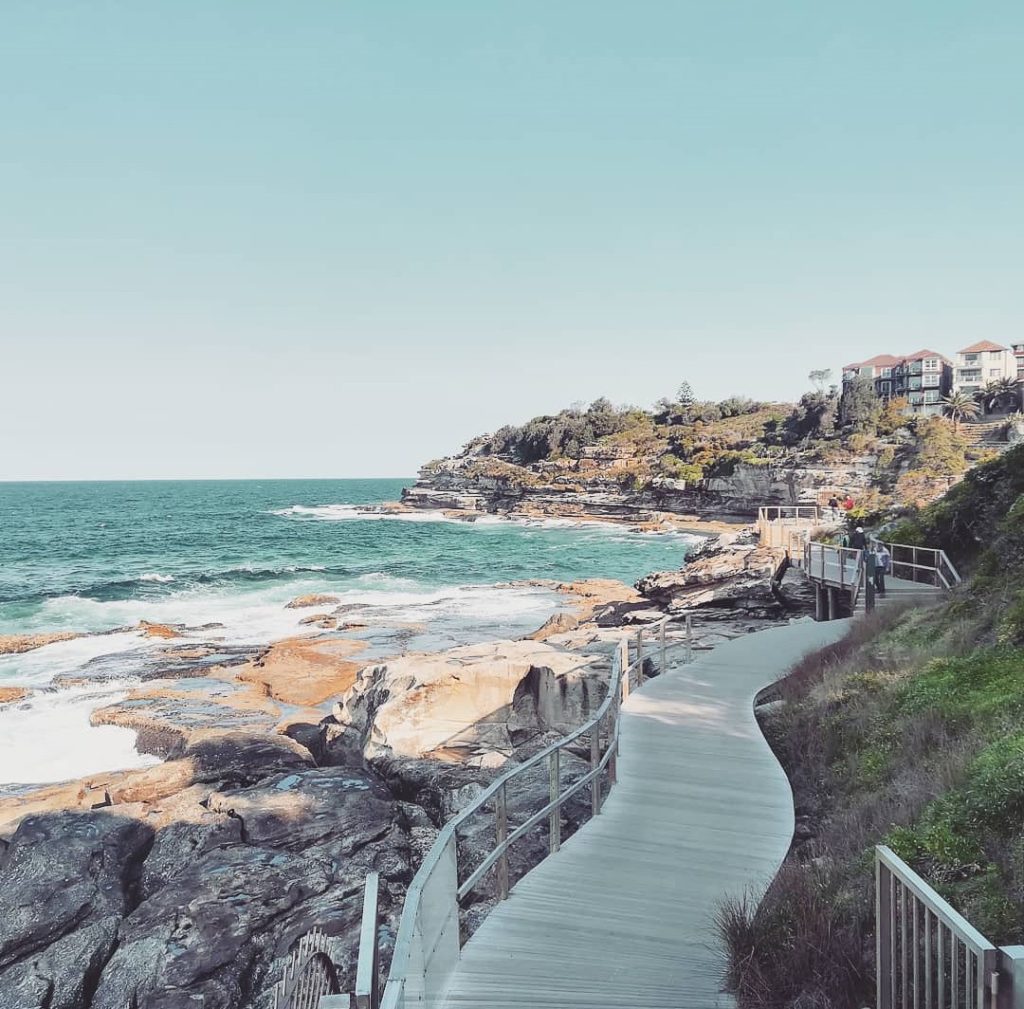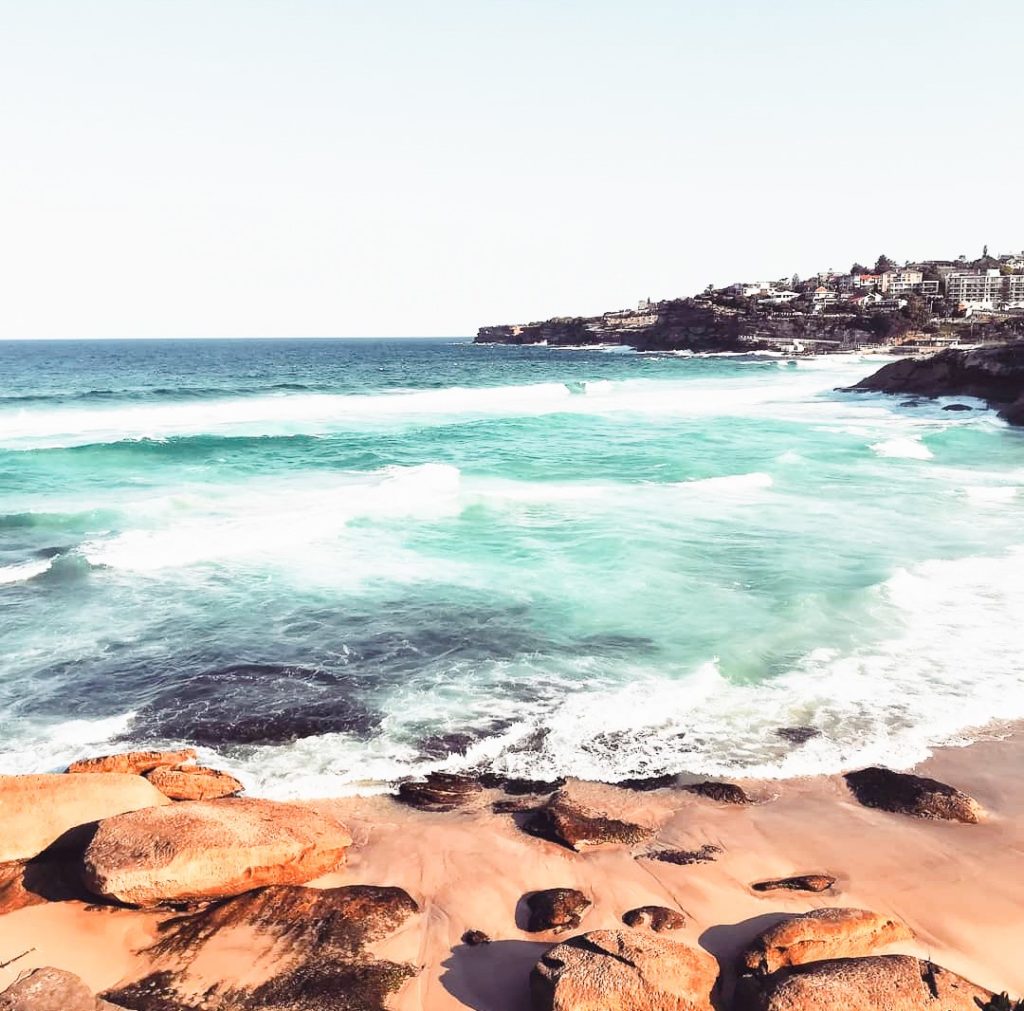 Bondi Beach to Tamarama Beach
You´ll start at the worldfamous Bondi Beach, which is a good place for surfing and swimming. There you can find the relaxed Australian lifestyle, although the beach can be quite crowded sometimes. In the streets, there are many places to get something to eat and drink. Just at the beginning of the walk you come across the famous Bondi Icebergs pool. (If you want to go for a swim, it´s $8 for Adults, $5,50 for kids and $24 for Families). On the walk you have some amazing views along the coastline and you´ll see cool rock formations.
Tamarama Beach to Bronte Beach
Along the way you can watch the water crashing in the rocks. It is a very short way with great views until you reach Bronte beach. When you arrive at Bronte beach you can go swimming at the beach, but at the end is a rock pool, which is really nice for a swim.
Bronte beach to Clovelly beach
At the end of Bronte beach, where the rock pool is, you need to take the steps to the parking and follow the way to Coggee beach. The walk follows to a boardwalk which is very nice and has amazing viewpoints and seating. On the way to Clovelly beach, you pass the Waverly cemetery. Clovelly beach is a rather quiet beach with a pool as well.
Clovelly beach to Coggee beach
The rest of the walk leads to a very picturesque area but before you reach Coggee, you will walk past Gordons bay. From there it´s only a short walk until you reach Coggee beach.
2. Free guided tour to discover Sydney on a budget
In Sydney there are different free walking tours. For exampe, I´m free walking tours offers three tours a day. You can just go to the meeting point and find the guide in a green shirt. There are 2 Sydney Sight tours, which take about 3 hours. They start at Town Hall Square at 10:30 am and 2:30 am daily. Additionally, they offer a tour in the Rocks at 6 pm daily, which starts at Cadsman Cottage. A walking tour is a great opportunity to get to know the city while learning something about the culture and history. As the name says, they don´t charge you anything before the tour but at the end you can give them as much as you think it was worth it 😉
3. The Royal Botanic Gardens
Another great thing to do on a sunny day in Sydney is to visit the Royal Botanic Gardens. It is completely free and a big area with lots of things to see and places to relax. Being close to the Opera house too, you can just go for a little walk and visit the Circular Quay area. This is also a very beautiful part of the cit and a great thing to do in Sydney.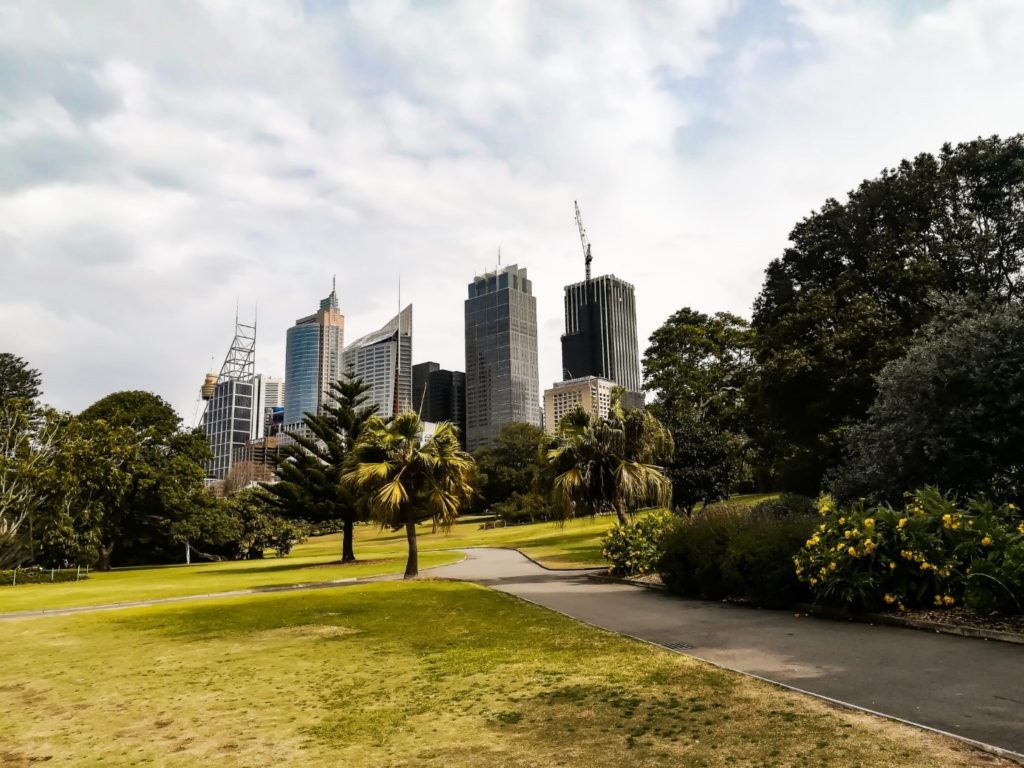 4. Walk across the Harbour Bridge
Everyone has heard of the Harbour Bridge climb. With a price of $268-403 for Adults and $188-293 for children, this is not for Sydney on a budget and not everyone can affort this. This doesn´t mean you have to miss out on the whole thing. You can just use the sidewalk on the bridge for pedestrians. From there you can walk to Kiribilli, where you can find lots of beautiful spots and sunset viewpoints. Even though it´s not as high as from the top of the bridge, you have a great view over the harbour and on the Opera house.
If you want to do the climb anyway, you can book a ticket here: https://www.bridgeclimb.com/prices/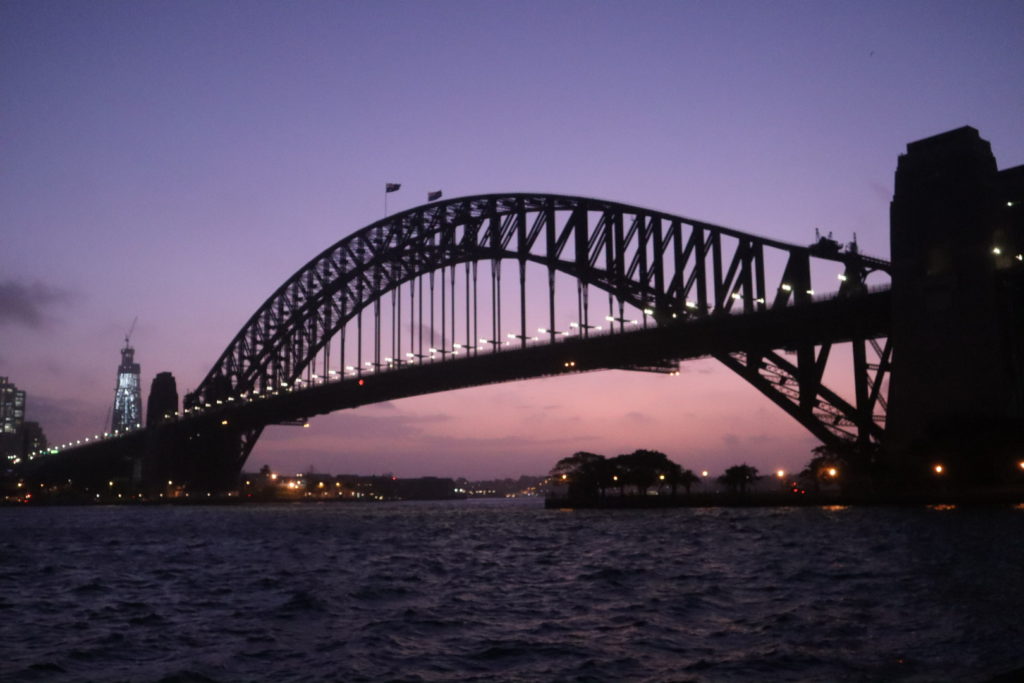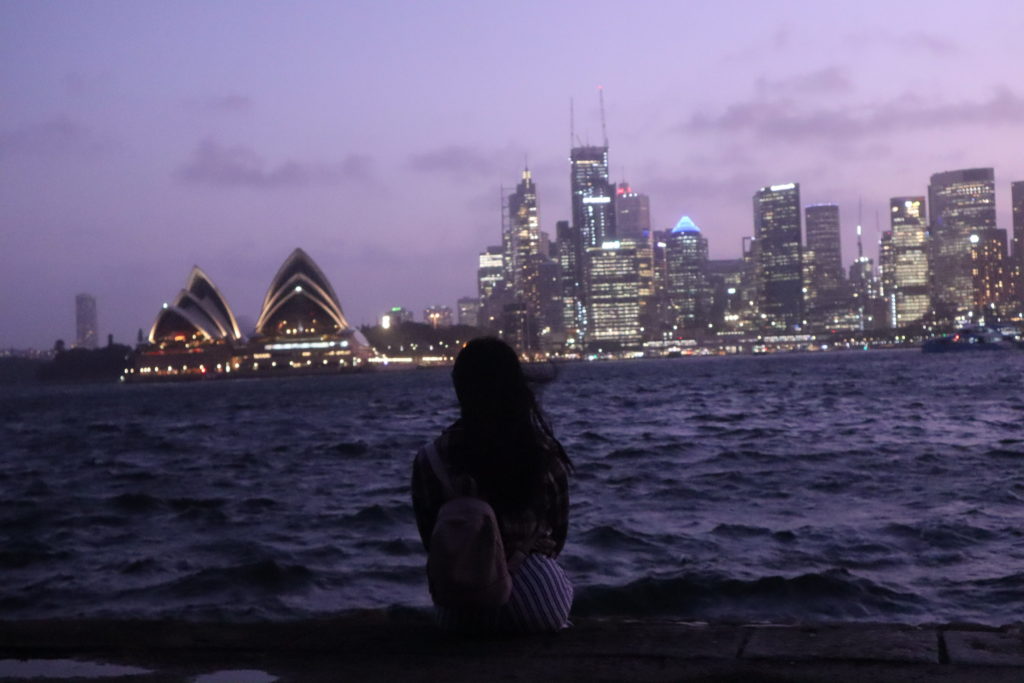 5. Wendy´s Secret Garden:
Just when you cross the Harbour Bridge, you are close to the next place, which is great to visit for a relaxed afternoon. Wendy´s Secret Gardens is a beautiful hidden corner at Lavender Bay. It looks like a dreamy fairytale garden and has views to the city, Harbour Bridge and Luna Park. Most of the time it´s not crowded and you can find a spot in the Gardens where you feel like you have the place for yourself.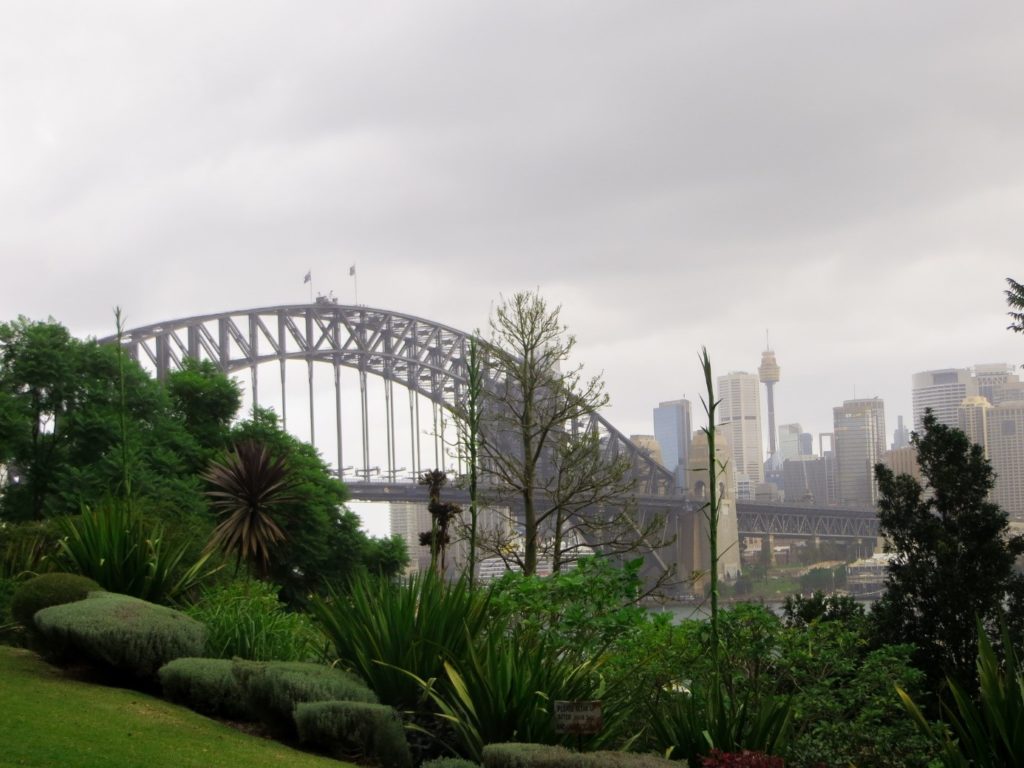 6. The Grounds of Alexandria
This is such a fun and cool place to be. There is cafés, restaurants and bars with the cutest decoration all over the place. You will see flowers, photo backgrounds and the cutest fountain ever. Moreover, do you find cute animals and the decoration is always theme or season based. There is no entrace fee to the Grounds but of course you can visit one of the amazing cafes. If you come to take pictures, make sure you go in the afternoon, so it´s not too crowded.
Sometimes events take place at the Grounds, you can check it out here: https://thegrounds.com.au/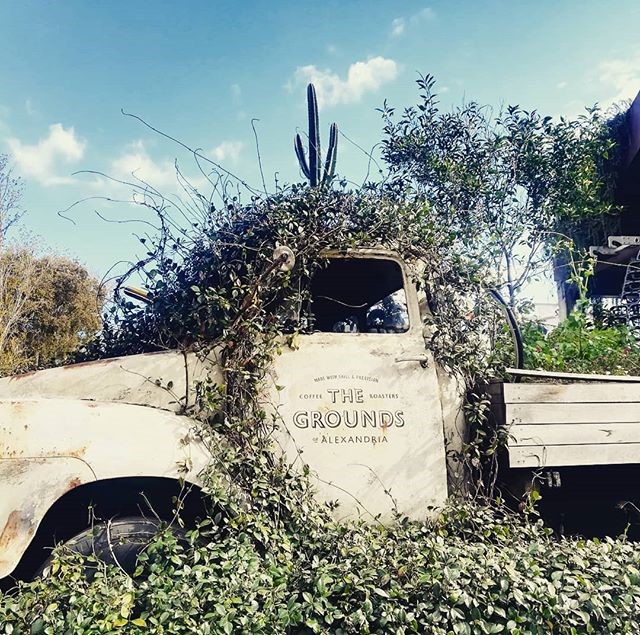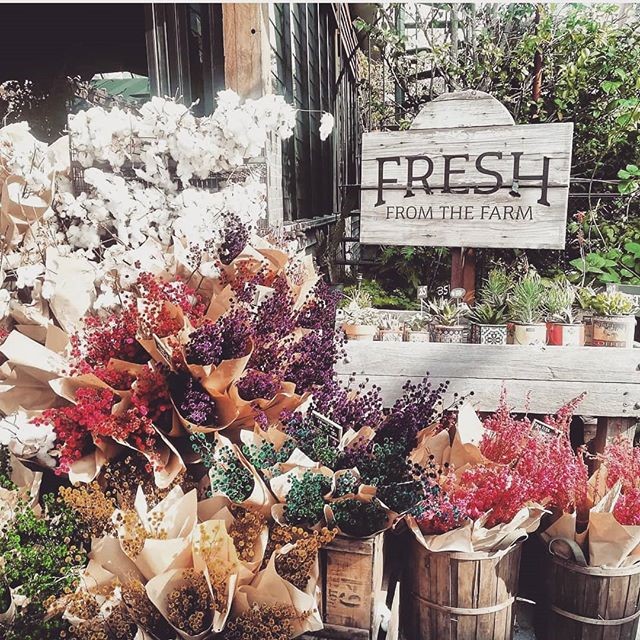 7. Sunday Transport
Usually, public transport in Sydney is a bit pricey. On Sundays though, transport is $2,70. You can even go to the Blue Mountains, take the ferry and visit other National parks on all Sundays. So if you plan to make longer train trips, make sure you plan them for a Sunday, which is amazing to experience Sydney on a budget!
8. Diamond Bay
Another beautiful place at the coast is Diamond Bay. I´ve only visited it in my third time in Sydne but it became one of my favourite things to do in Sydney. It´in the Vaucluse area and easy to get there by bus. You go to Bondi Junction and change the bus to get to Diamond Bay Reserve. This is a park, where you have beautiful views over the ocean and cliffs. It doesn´t feel like being in the city at all because it´s a very quiet neighbourhood and really relaxing to do a walk. On the right side, you find stairs, which follow a way along the coastline. It´s not long but very beautiful. On the way there is a cliff, where you can see stairs in the rocks when you look on the left. To get there and take a picture sitting on the cliff, you need to follow a little hidden path on the right hand side of the stairs.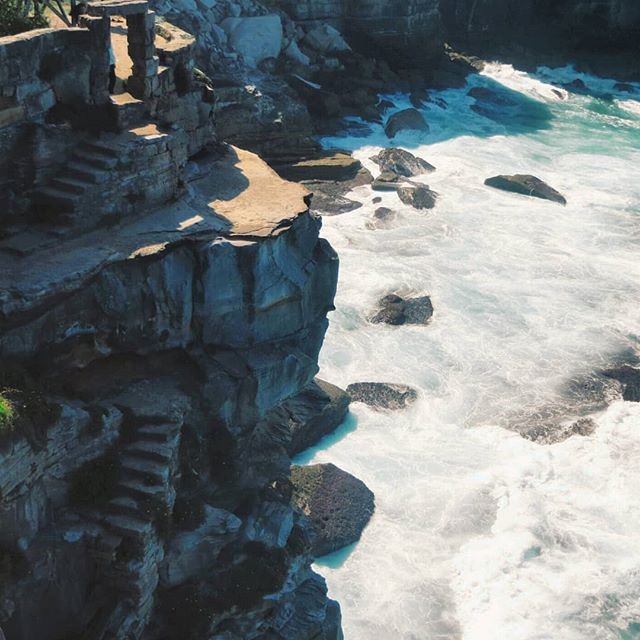 9. Museums
The Art Gallery of New South Wales: It´s close to the Botanic Garden and the permanent exhibitions don´t cost you a Penny!
The Museum of Contemporary Art: same here! You can find cool works of recent Artists in this Museum.
Australian National Maritime Museum: temporary exhibitions are free here as well. For all the boat freaks, that´s a must.
Sydney Observatory: It´s a cool museum where you can see an old telescope and more interesting stuff about astrology.
Most Museums have more temporary exhibitions for which you have to pay if you want to visit but the permanent exhibitions are free in a lot of Museums. This is a great way to experience the culture, history and art of Sydney on a budget.
10. Manly
Manly is a relaxed beach town close to Sydney. There are cool shops, restaurants and beaches. Shelly beach which is about a 15 Minutes walk from the Ferry building is very nice and you also find some shadow and nice Restaurants there. From there you can start walks, including coast walks along the very beautiful coastline. It was one of my favourite days in Sydney, because it is a lot of fun to take pictures there.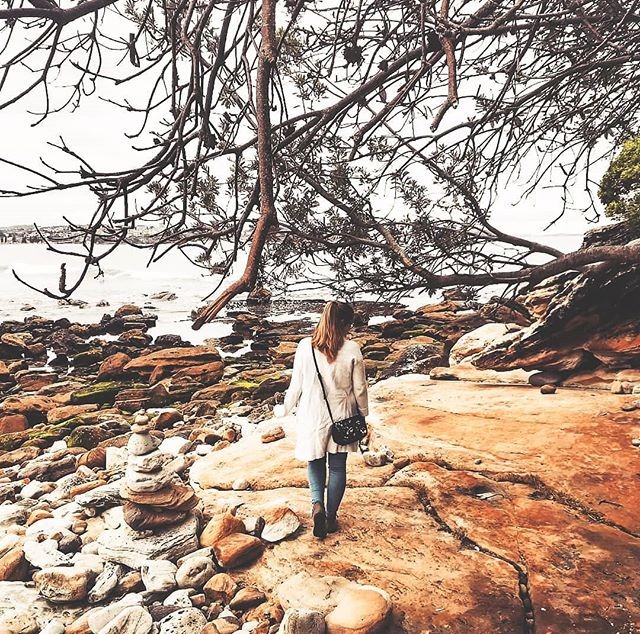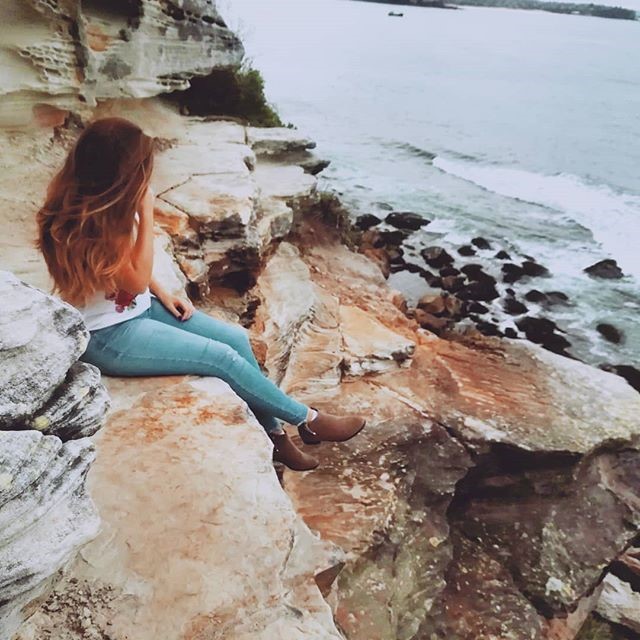 Top-Tip for Manly: Last time we found the Restaurant "Insitu". Every day, they have a great Happy hour from 4 to 7pm where Tapas and Pizza is half price and great $12 Cocktails. The athmosphere was amazing too, so if you want a good and cheap meal, make sure you check this out.
More saving tips for Sydney on a budget:
– When you arrive or travel to Sydney airport, they charge you about $13 on your Opal card. If you don´t have too much luggage, you can either walk to the next train stations (which is quite far with a suitcase or backpack) or take the bus to Mascot, where you get in the train and just pay the normal price.
– Talking about the Opal card, this is the next saving tip. Get the Opal card! You always get cheaper fares when you use the Opal card instead of single fare tickets or credit card. There also is a daily and weekly cap and after 8 trips, you get the rest of the week for the half price. Moreover, does the Sunday $2,70 only work with an Opal card.
– When you want to eat out, this can be expensive in Sydney, especially when you want a really nice Restaurant. It always makes sense to look for good deals on the street but in Australia there is this cool thing called First Table. You book a table for 2 to 4 people. You pay $10, which is only $2,50 when you´re 4 and then you get the food for half price. There are some really nice places on the list. So make youre you have a look, if your feeling like a fancy night out!
If you have more tips on travelling Sydney on a budget, let us know in the comments!