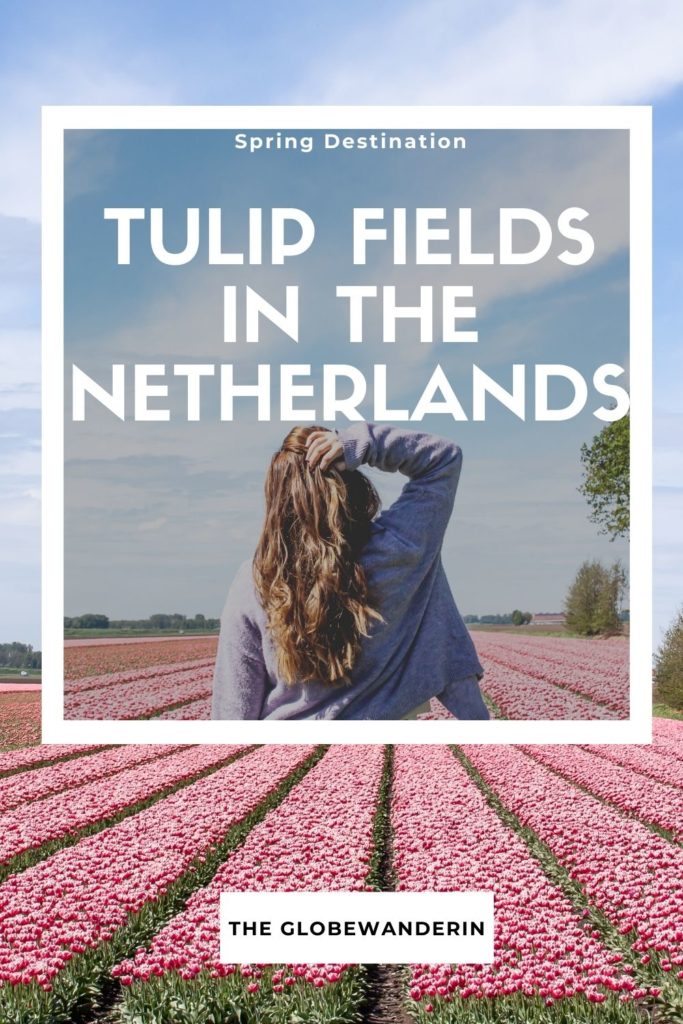 The Netherlands are famous for their beautiful tulips fields. They export 2 billion tulips a year all around the world!!! Every year in spring, tulips bloom in all different kinds of colours all over the country and make the country a great place to visit. Visiting the tulip fields in the Netherlands is definitely a bucket list experience and one of my favourite things to do in Europe. There are numerous tulip fields in the Netherlands and many ways of visiting. The Keukenhof is one of the most visited places when it comes to Tulips, which is great due to its proximity to Amsterdam. I will introduce you to the Keukenhof, as well as some Bloemen Routes where you can explore tulip fields in the Netherlands.
Quick Tips Tulip Fields in the Netherlands
When to visit the tulip fields in the Netherlands
The best time to see the tulip fields in the Netherlands is spring, between late March and early May. The times can change from year to year depending on temperatures. However, you'll have the best chances of seeing tulips in mid-April.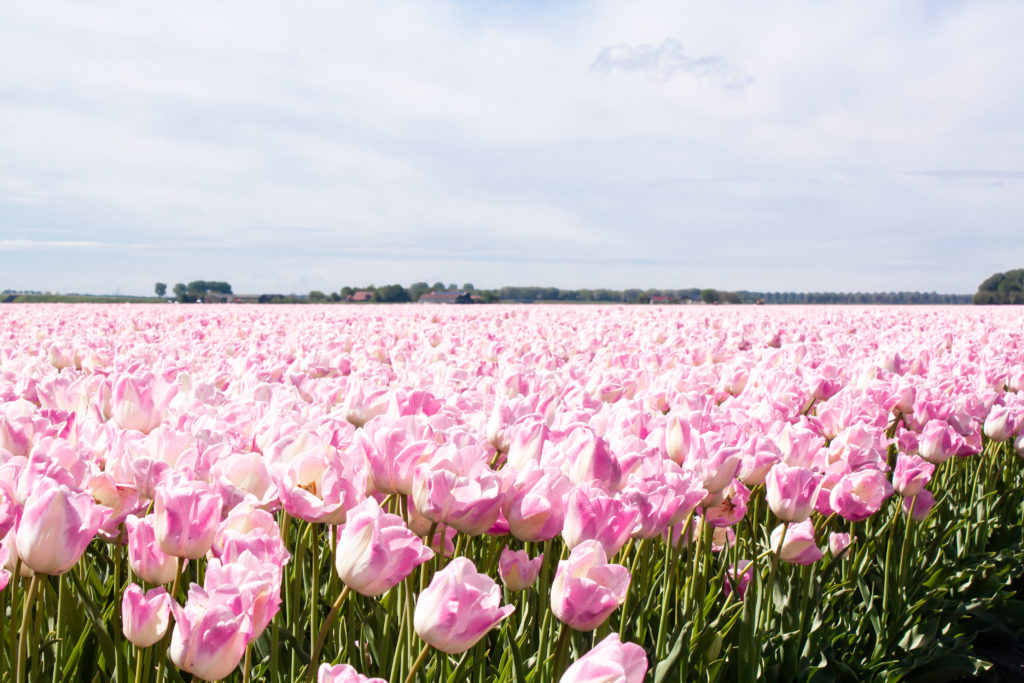 Where to see tulip fields in the Netherlands
You can find tulip fields all across the Netherlands, however the best place to see many tulips is the area around Amsterdam. Keukenhof is THE flower Garden in Europe and world famous for its tulips. I would strongly recommend to visit. Below I´ll explain everything you need to know to have a great time at Keukenhof. The free and in my opinion way more special experience is doing a cycling or car tour along tulip fields. There are some regions that offer designated routes in spring where you come along some of the most beautiful tulip fields in the Netherlands. Famous places are Lisse, Flevoland, and Noordwijkerhout. Keep reading to find out more about each region.
Keukenhof
Keukenhof is THE flower garden in Europe and all about tulips. Each spring the garden is in full boom and features more than 7 million flower bulbs! The theme changes every year and the garden is visited by thousands of people from all over the world. Keukenhof is located in Lisse which also offers some of the most famous tulip fields in the Netherlands.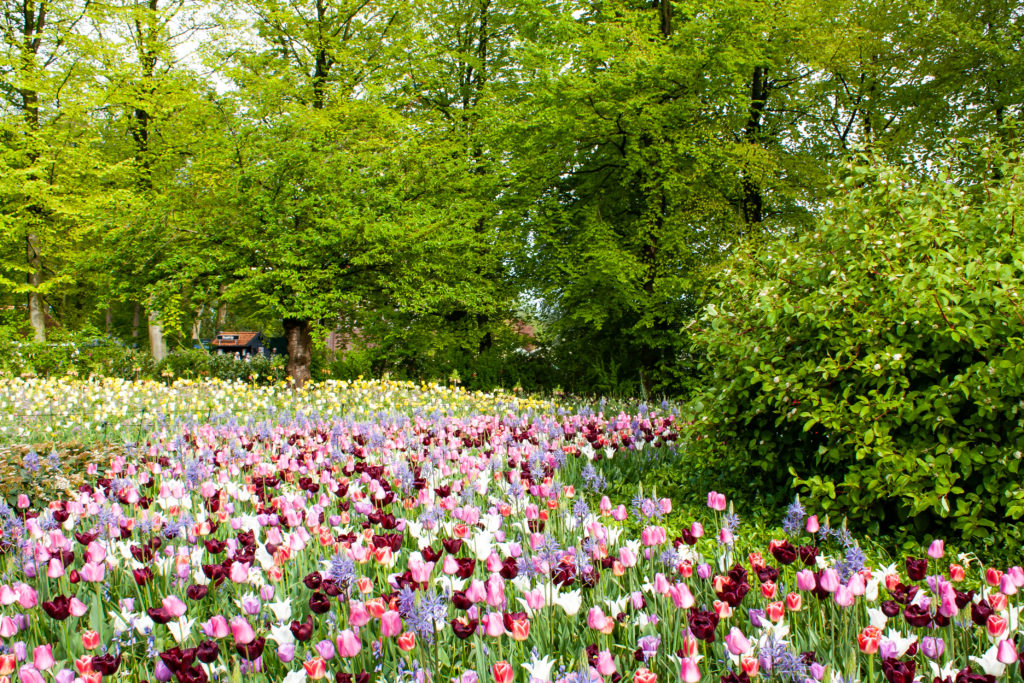 Tickets
Tickets to Keukenhof are currently (March 2021) 18.50 Euro. It's best not to go on weekends or public holidays. The garden gets really crowded. In the morning, tourist buses roll in and you may have to wait in a line. I would recommend to book online here so you don't need to wait and can start exploring the beautiful garden straight away. Try to get there as soon as Keukenhof opens so you can explore the garden while it's still quiet.
There are many cute photospots so don't forget to bring your camera 🙂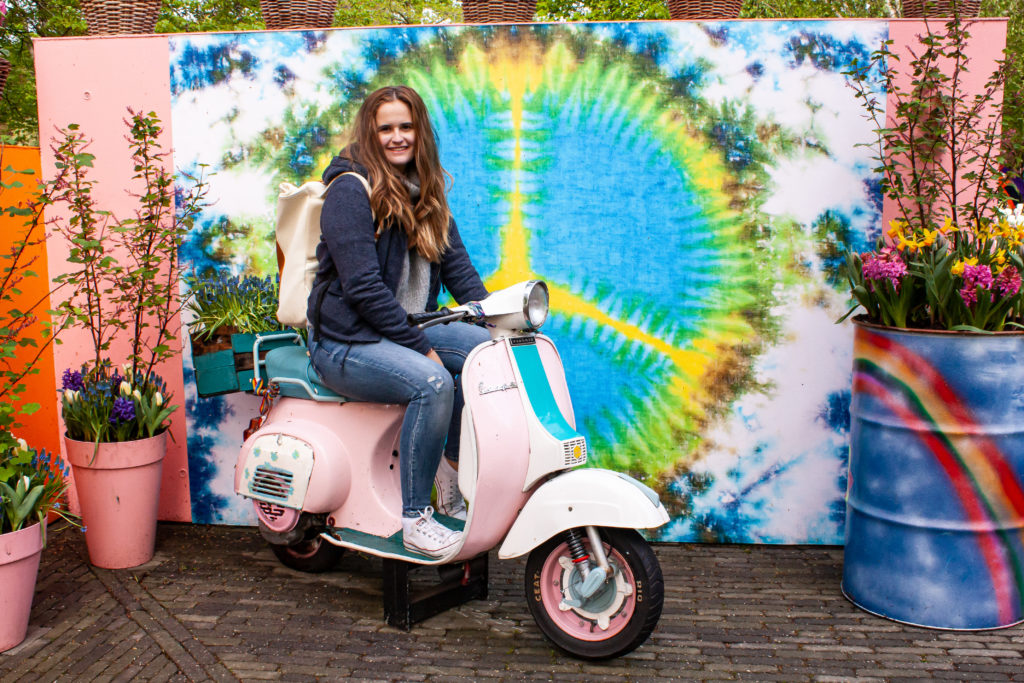 How to get to Keukenhof
By public transport
You can either purchase a ticket that includes public transport from Amsterdam for 33,50 Euro or purchase an extra ticket for public transport. From Amsterdam city you can catch bus line 852 which takes about 30 minutes to get to Keukenhof. You can find more about transport here.
By car
Another option of getting to Keukenhof is by car. This is fairly easy and allows you to explore the tulip fields around the garden as well. There is a car park which costs 6 Euro.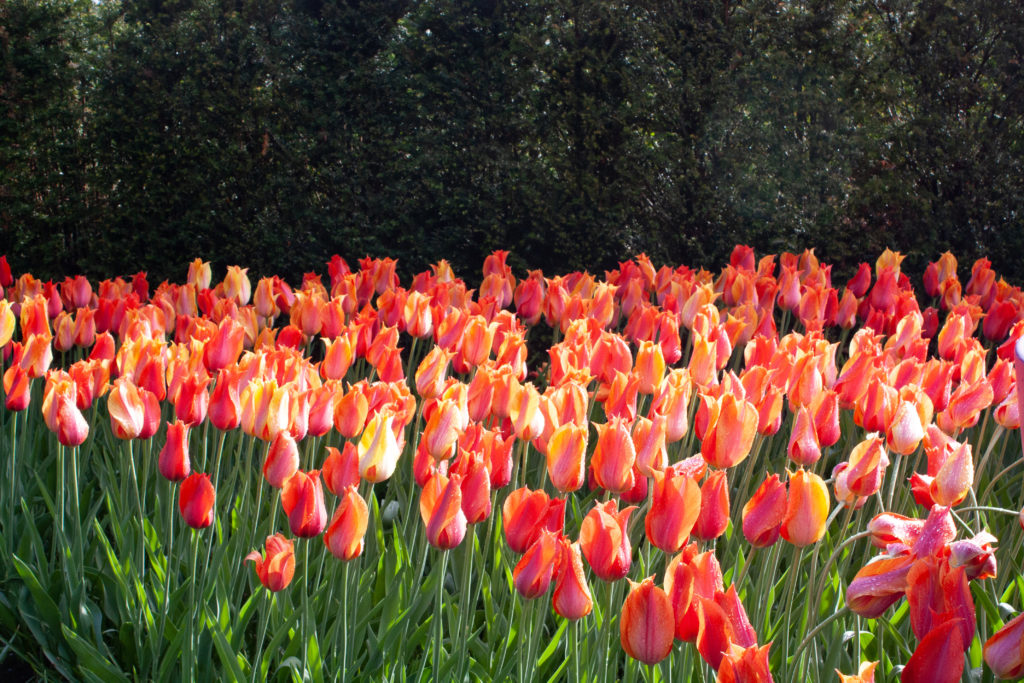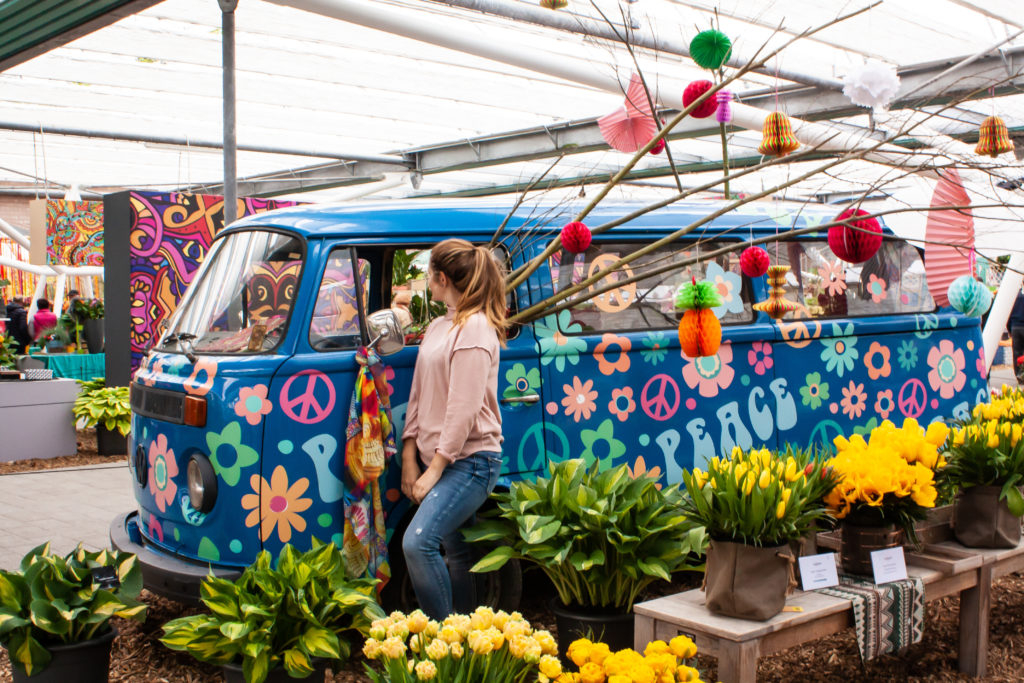 Tulip fields in Lisse and Noordwijkerhout
Lisse is one of the most famous places to see tulip fields in the Netherlands. This might also be due to Keukenhof which is located in Lisse. However, the even more stunning part are the flower fields around which you can discover yourself for free. The best way to discover the tulip fields is probably by bike, which you can rent at Keukenhof. There are also routes that you can drive by car.
As there is lots of tourism in Lisse, a lot of tulip farmers complain about people entering their fields to take photos. A few years ago it wasn't much of an issue but nowadays lots of fields are fenced or have signs asking you to stay out of the fields. Please respect these as farmers are making a living from the flowers. If you really want to take photos in the fields you can visit Fam Flower Farm and book a session.
Tulip fields in Flevoland
Researching about all the different options of tulip fields in the Netherlands, I came across the province of Flevoland. This region is less visited than Lisse and therefore I hoped for a more quiet experience. And I wasn't disappointed, the tulip fields exceeded my expectations. There are numerous tulip fields that you can visit for free. The best way to experience the tulip fields is by bike. There are also routes for cars and by walking. Each year the official website of the Tulpenroute Flevoland publishes maps with which you can explore the best fields of the region. Flevoland is actually the region with the most and largest tulip fields in the Netherlands.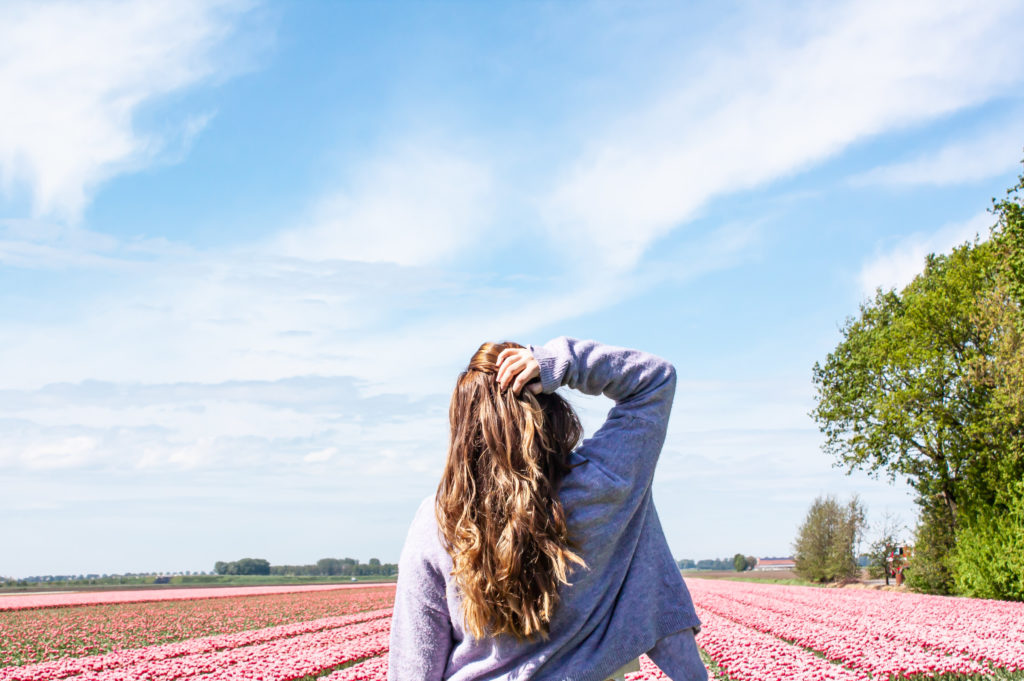 Dronten Tulip Fields
We stayed close to Dronten as this is a town you pass by on the tulip route. I would recommend to rent an electric bike, as it's a lot easier and the routes can be quite long. We also did a car route which was really nice, totally up to your preferences. The website offers maps for different routes, however, this year there seem not to be any maps, probably due to Covid.
For bike rentals, I recommend to look up rental shops in advance, as there might not be a lot around where you stay or they are booked out. As I already mentioned, Flevoland is a lot less touristy than for example Lisse but lots of people have the same plans in spring. I would recommend to dress comfy and take water and sunscreen but you might want to take a cute dress in your backpack as it's a pretty background.
The route goes through fields and forest areas, along a lake and obviously through the tulip fields. It was such a beautiful experience to cycle through the colourful fields, see people haresting the flowers and find cute little cafes on the way.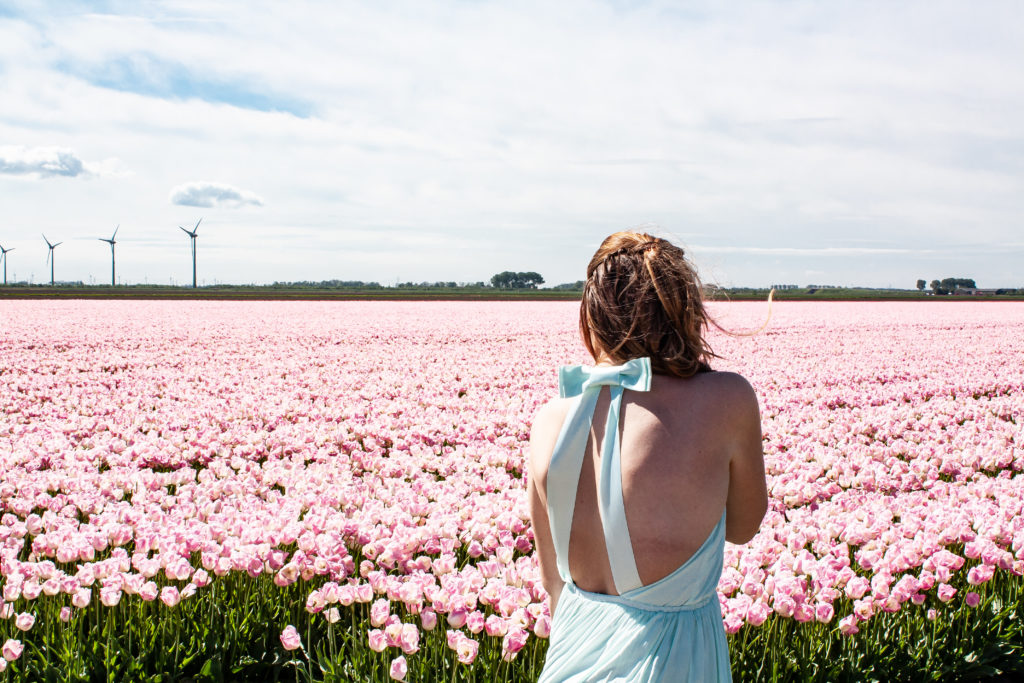 One of the places I remember is Hannekes Pluktuin, a little cafe and flower farm where you can pick your flowers.
Along the route you find flags at the farms and places where you can visit. You also find these on the map.
Some inspiration: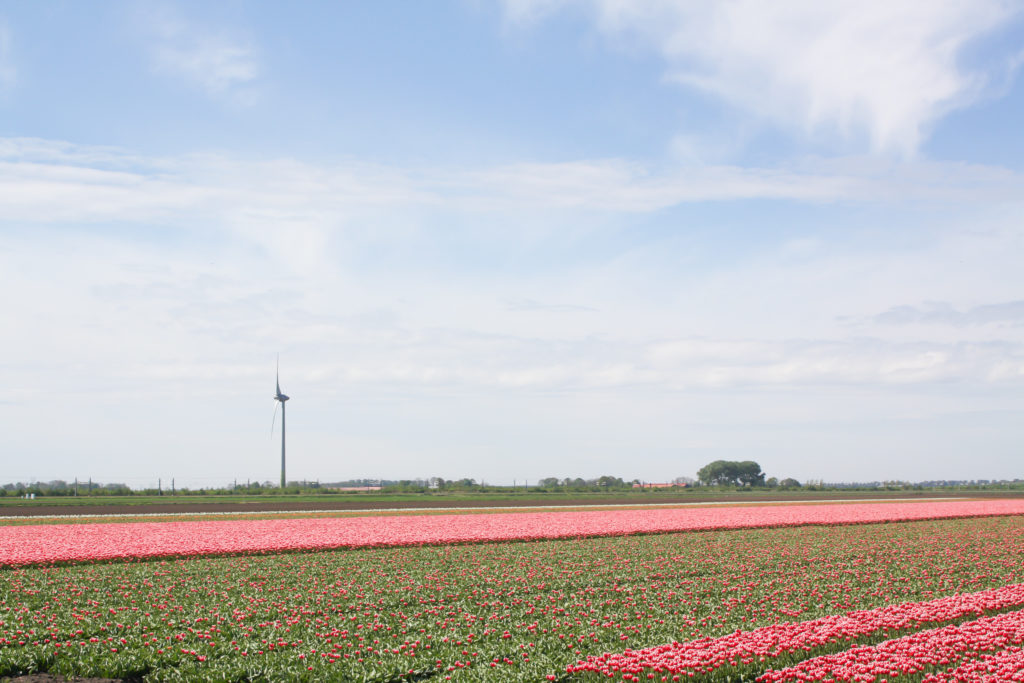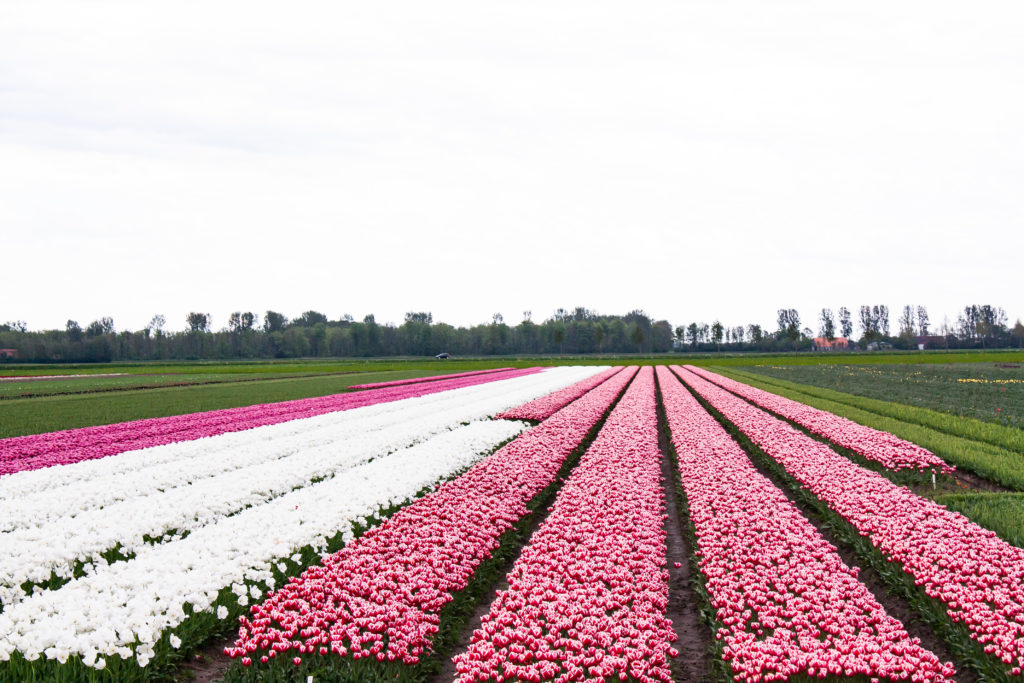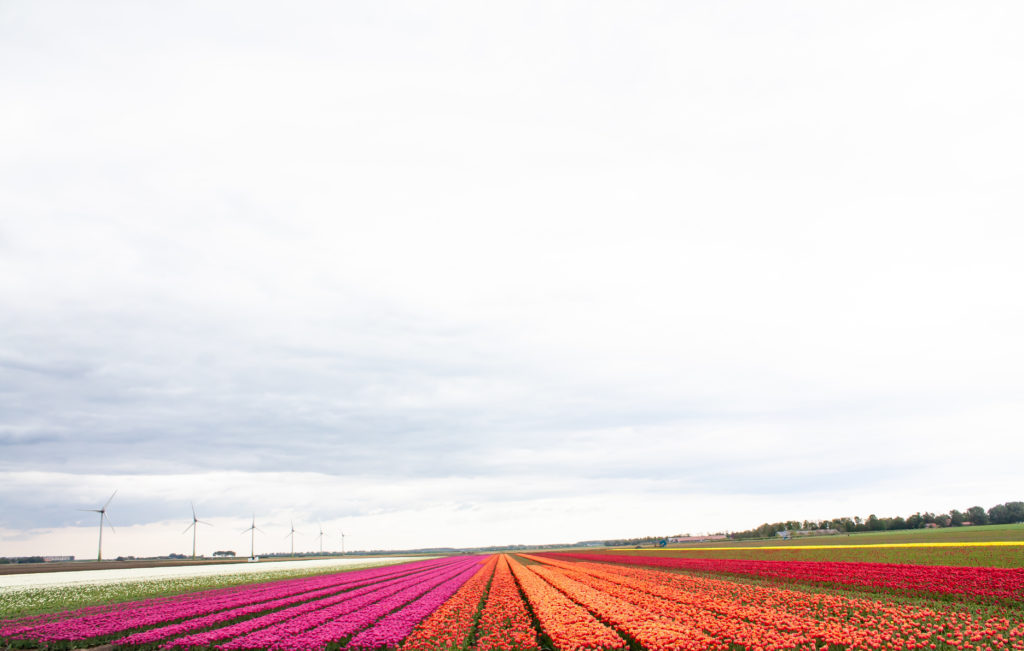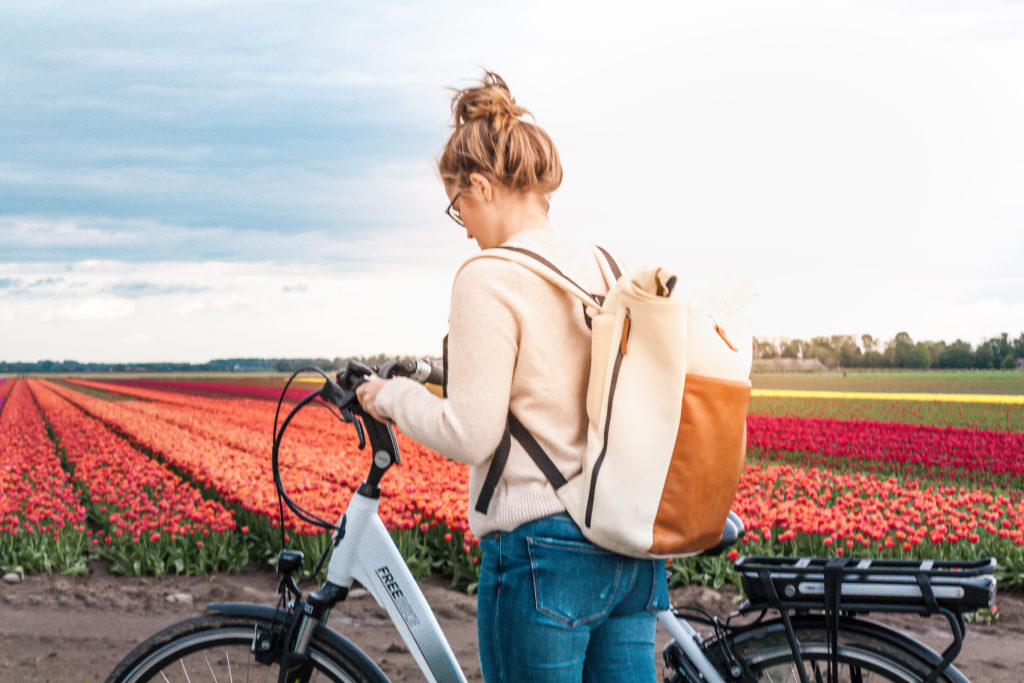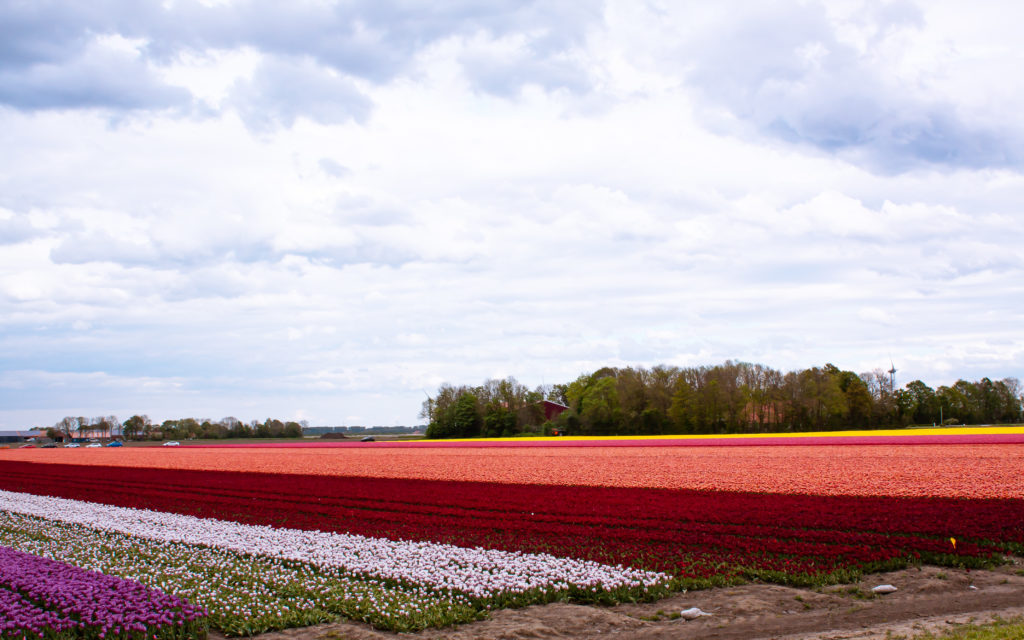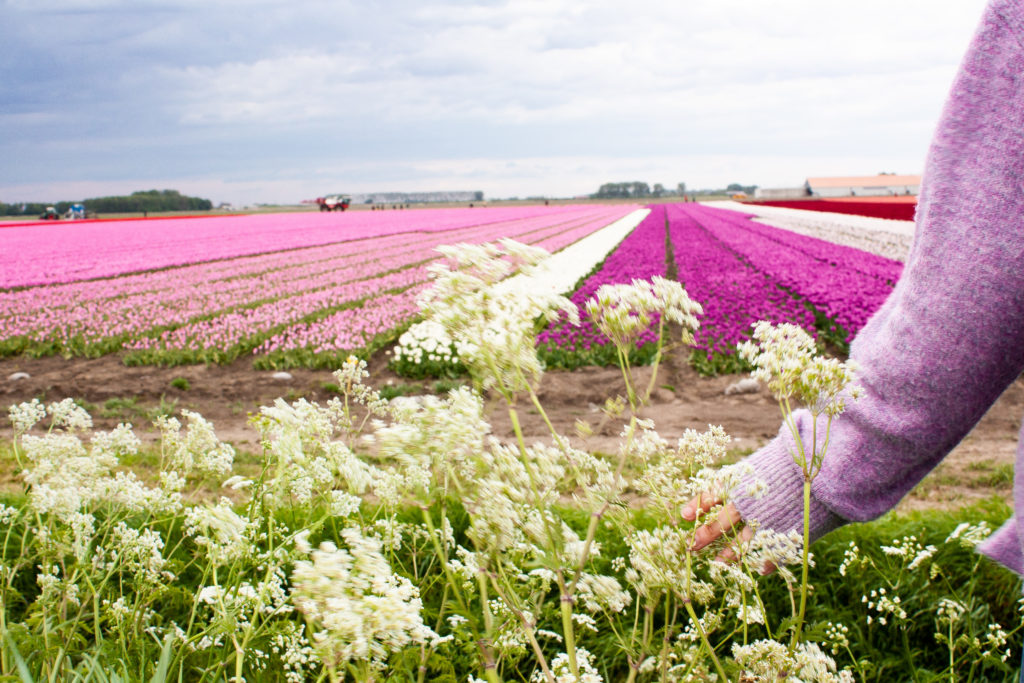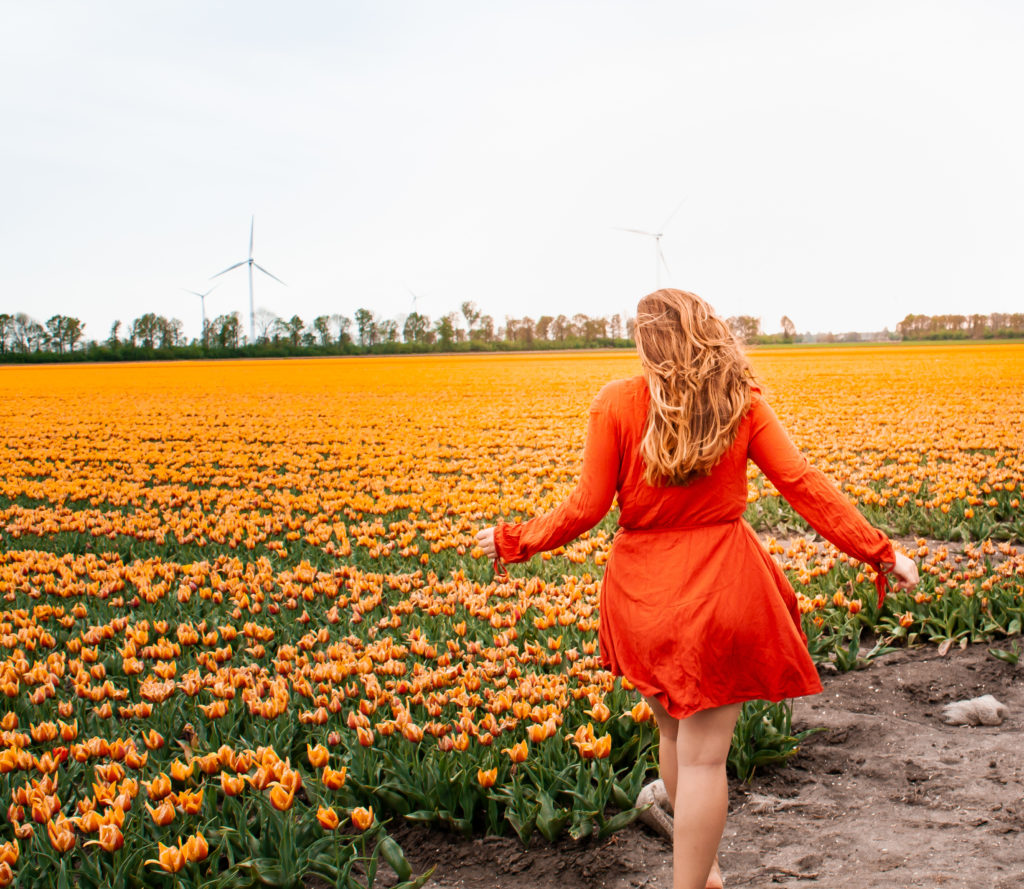 These are my tips to find the best tulip fields in the Netherlands. I hope it was helpful and that you'll be just as amazed as I was. For a guide to Amsterdam click here. If you have any questions or feedback, please leave a comment 🙂
Pin it!
More Things around Amsterdam: