This is my Amsterdam Travel Guide with awesome things to do in Amsterdam
Pin it!
*contains unpaid advertisement/enthält unbezahlte Werbung
There are countless stereotypes about the Dutch… cheese, tulips, windmills and BIKES. In and around Amsterdam you´ll find them all, or at least most of them. Amsterdam was named after the river Amstel, which flowed through the city center until the 20th century. Pipes were built and the canal belt was created. The waterways were great for trade and defending the city. Rental shortage was a huge problem in Amsterdam which resulted in many people living in house boats in the canals that can still be found today.
The charming city center has more than 1000 bridges, Grachten and beautiful old houses. While taking a stroll through the city, you find many bikes and even have to take care to not crash with one of them. It´s the favourite transportation of Amsterdam´s people with 880000 bikes and a whole cycling network. Considering the small streets and parking, the bicycle is just the easiest way to get around. On average, every week 1 car falls in the canals, so better don´t take your car in the city 😀 If you come in spring, between the end of March and the end of April, you´ll get to see beautiful tulips everywhere!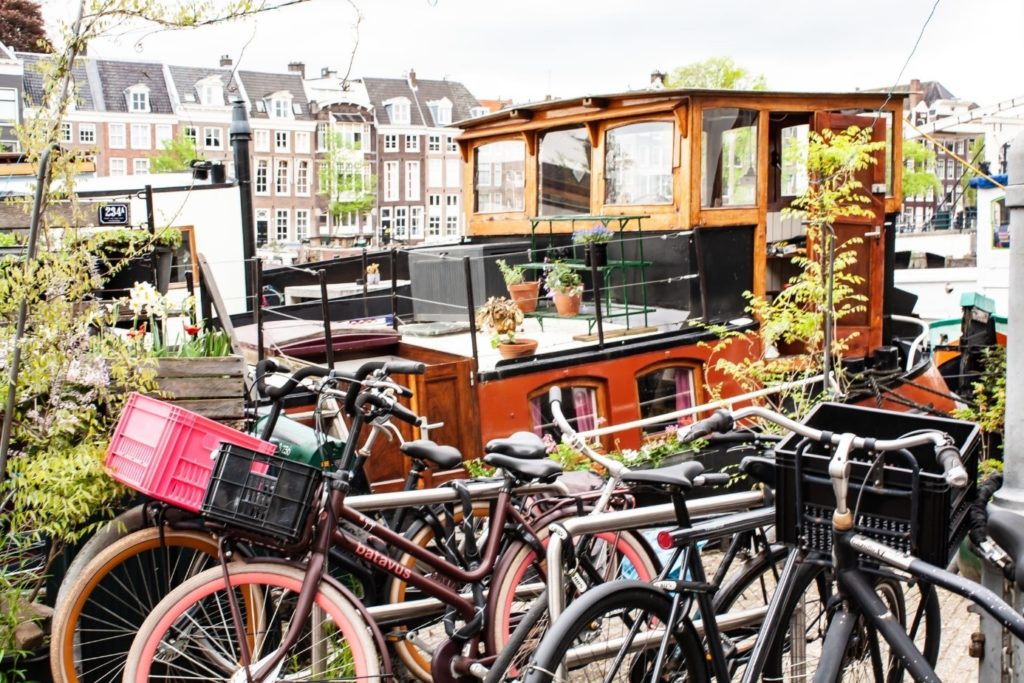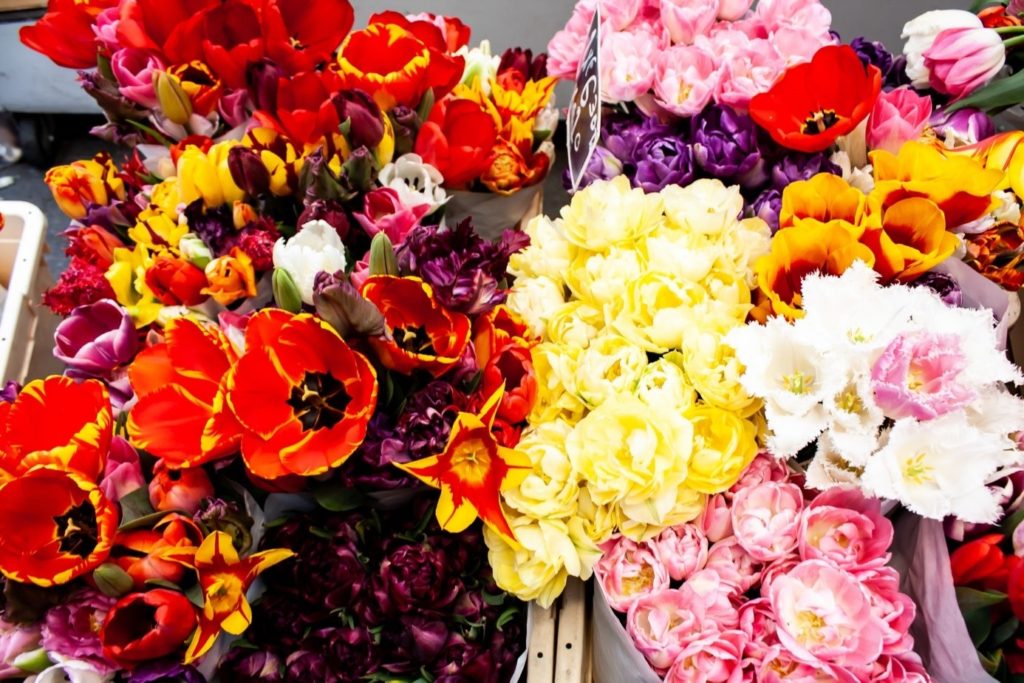 Here´s my Amsterdam Travel guide for a great time in the city:
First things first: Transportation
Depending on how you get to Amsterdam, the best travel option might differ.
Parking is very expensive and there are only few spots available, i would highly recommend not to look for parking on the streets as it is hard to drive in the city and you won´t save money. Of course there are car parks which you can use but most are pricey with up to 50 euro + a day.
Luckily, there is Park and Ride (P+R). So you simply park outside the city center in specific P+R car parks, take public transport in the city and save loads of money. If you arrive before 10 am it´s 8 euro for a day, after 10 and on weekends it´s only 1 euro!!! It can be a bit confusing to figure out how it works, so here is what to do:
1. Parking locations
Go to the website https://www.amsterdam.nl/en/parking/park-and-ride/ for the P+R car park locations and drive to the one of your choice
It´s good to check if there is enough availability, we did the mistake not to check and went to 2 car parks with no available parking, so we had to park for the normal fee of 3 euro an hour. Also, make sure you take the right entrance because sometimes the parking is seperate or you get a different ticket for P+R.
The one at RAI was completely closed when we went there and Olympisch Stadion was full on 2 days, the P+R at ArenA is further away from the city but it is huge and there was a lot of space.
2. Use public transport to the city
At the car parks you can buy discounted GVB return tickets for up to 5 people, which are really cheap if you travel with two or more. You can use them within one hour but make sure to tap on and off when you get out of the tram or bus. As the card will be read by the machine at the end, it is very important to travel back with this card from the city to the parking to get the discounted rate. The ticket machine checks if you come from the city. You can also use a public transport chip card.
3. Pay
To get the correct fare, you need to tap or enter your GVB ticket at the ticket machine and the right amount will appear 🙂
If you are staying in the city you can also leave your car in P+R up to 4 days but if you don´t travel by car, public transport and bicycles should be the transport of your choice.
Public transport in Amsterdam is very good and not too expensive. There are different options.
Which one to choose depends on what you want to see and what was your choice of transport to travel to Amsterdam. If you come from the airport, the best might be the Amsterdam Travel Ticket. Depending on your plans on what things to do in Amsterdam you need to choose. For example, if you planned to go to lots of museums, do a canal cruise etc, the I amsterdam city card might be best for you. For visiting the Keukenhof or the beach you need to get the Amsterdam & Region Travel Ticket and for transport in the city you should consider the day pass if you need more than two one hour tickets.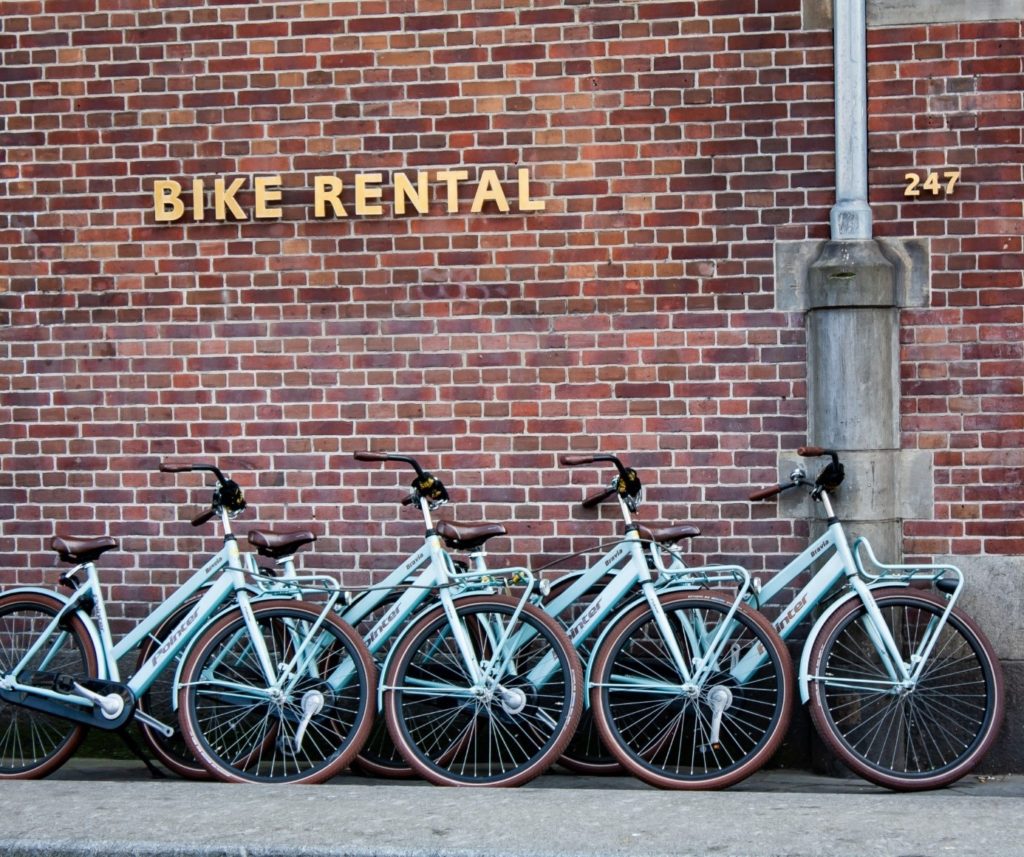 Another option is to rent a bike, as the cycling network in Amsterdam is great. It will cost you around 5-15 euro and is a great way to see the city.
Now the fun part! My favourite things to do in Amsterdam:
1. Strolling the canals of Amsterdam
Amsterdam has lots of canals, bridges and boats which make the whole city look so pretty. The charming, quiet streets with lots of beautiful boats and bicycles are my favourite thing to see. Surrounded by beautiful houses there are a lot of picturesque spots to take a photo and soak in the atmosphere.
The canals are built in a belt, which is easy to walk along. It consists of the Prinsengracht, the Keizersgracht, the Herengracht and Singel canals. Just walk around and you´ll find some amazing spots,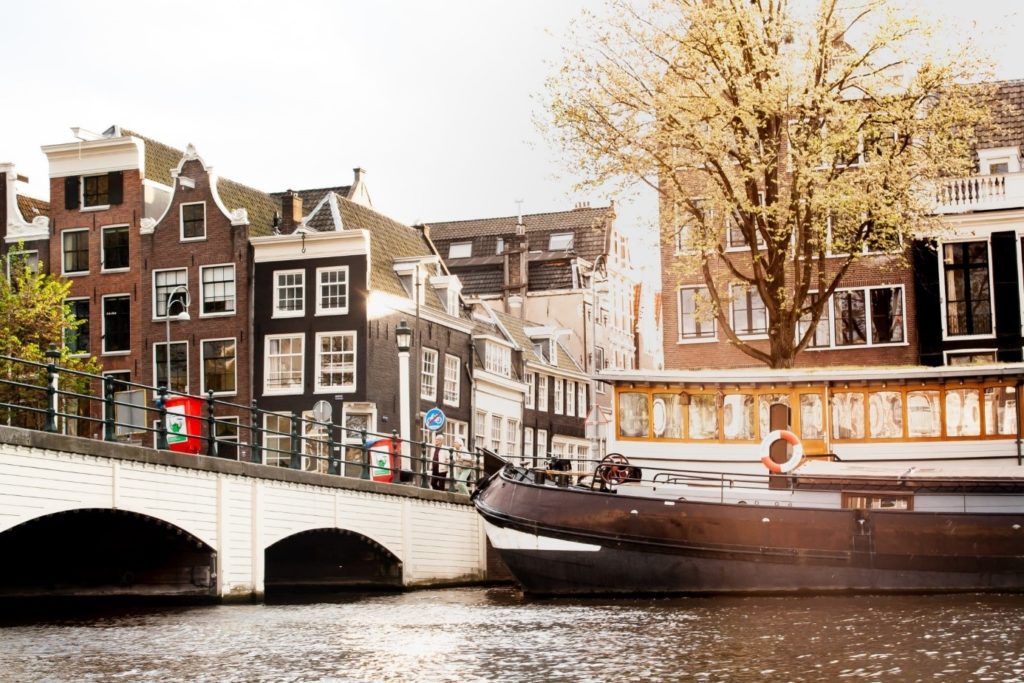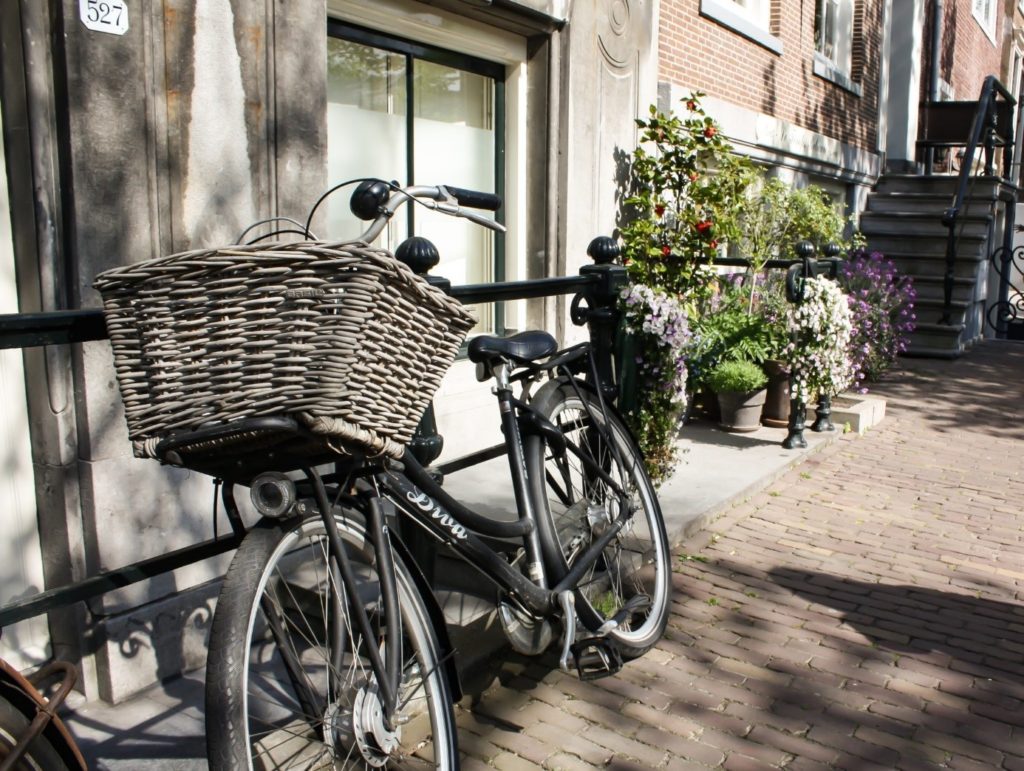 2. Do a canal cruise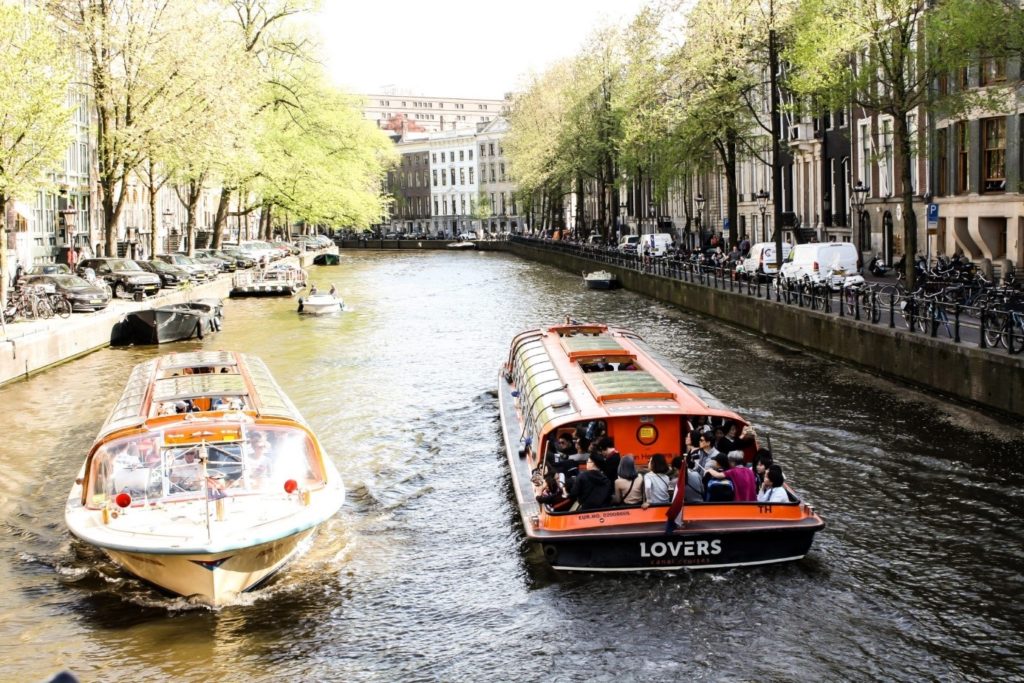 A canal cruise is a great way to see the city from a different perspective. There are many different companies all over the city. Most of the times you don´t need to book in advance, you can just go and buy a ticket there. We paid 12 euro for a one hour cruise. Beside the normal cruise, they also offer evening cruises, luxury cruises, candelight cruises, pizza and burger cruises, open boat cruises…
I personally loved it, as they tell you interesting facts about the things you come across on the way and it´s very beautiful to see the city and the bridges from the water.
When I was sitting at the canals, i saw a little boat called Plastic Whale with people fishing plastic out of the canal. How amazing is this idea?! Some research showed this company offers canal cruises where you can fish plastic to make the water plastic free and it´s also suitable for groups and school classes. So you can see the waterways of Amsterdam while doing something good for the environment. From the recycled plastic, they make the Plastic Whale boats and furniture. You can book it here: https://www.airbnb.nl/experiences/44548
3. Cheese tasting
That´s one for all the cheese lovers here! The Dutch are famous for their cheese, so you´ll find cheese stores on every corner. Often, they look really cool, as you can see the cheese wheels through the windows under the roof. In most stores you can do a cheese tasting and try all the different kinds of cheese and sometimes you can also book a whole tour.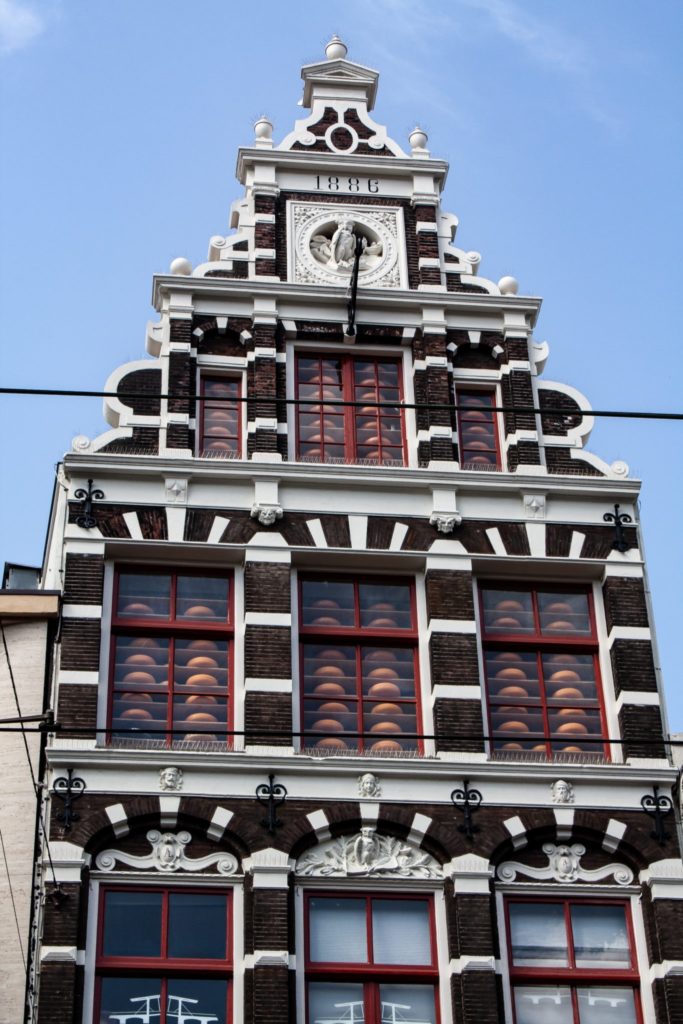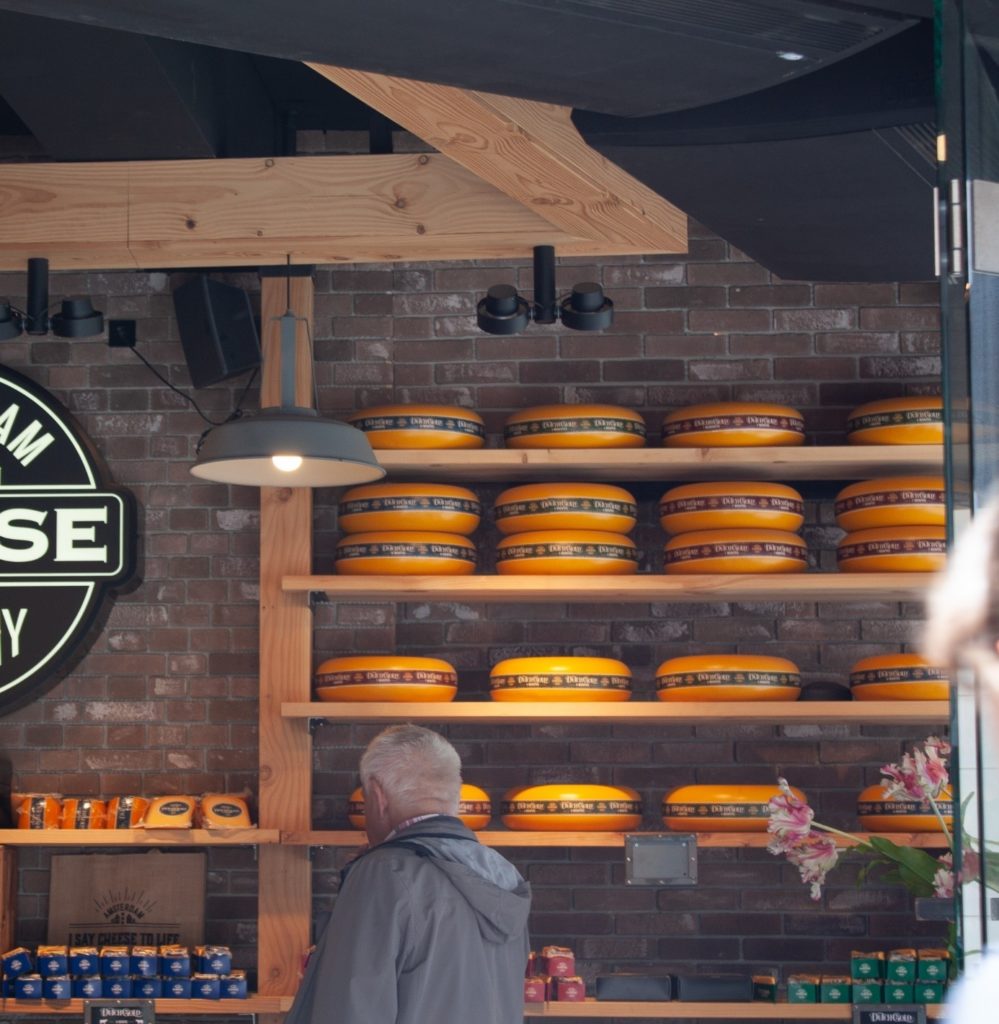 4. Bloemenmarkt
As I love flowers, one of my favourite place to be was the Bloemenmarkt. It´s in the middle of the city along the water. You get everything about tulips, bouquets, bulbs, decoration, souvenirs and other plants. If you have a garden, make sure you get some Dutch tulips from Amsterdam and in the next year you´ll have all the beautiful colours at home!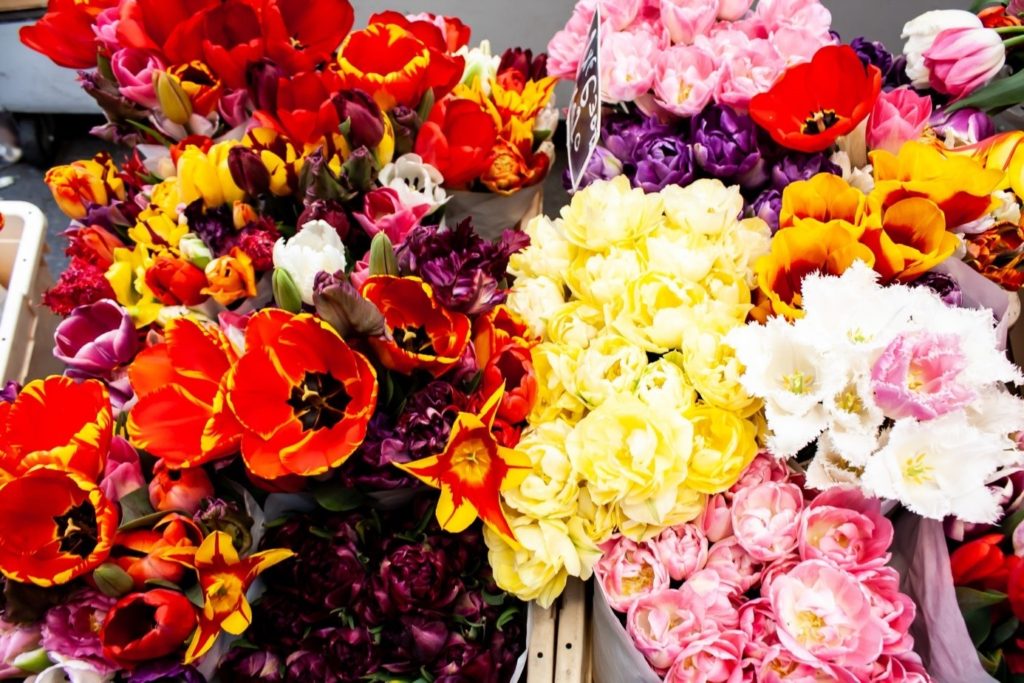 5. The Cafés
Amsterdam has some beautiful cafés. In the small alleys you find super cute shops which sell cakes, waffles, pancakes, or beergardens. My absolute favourite café is De Laatste Kruimel, even the name is amazing. They sell cakes, quiches, cupcakes, baguettes and some meals. Not many people fit in as it is quite small but you can also just get something to go. Vegan options are available too!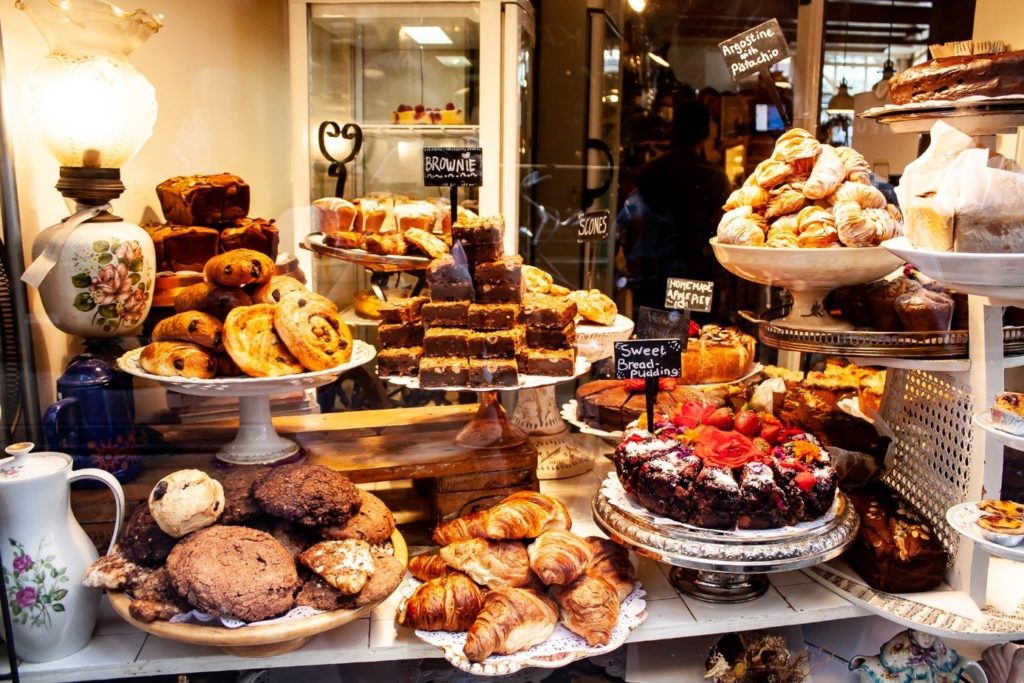 6. Jordaan
Jordaan is a very pretty, authentic district. It´s quiet, has beautiful houses, restaurants, houseboats and is amazing to take pictures. Just walk around and enjoy the views at sunset. There are a lot of canal cruises starting in this district. Moreover, do you find the famous Anne Frank House there. Nowadays, it´s a museum on the holocaust victim Anne Frank, who wrote a diary in that time. The tickets are limited, 80% are released 2 months before the day of the visit and 20% at 9:00 at the day of the visit. You need to buy them online, so make sure to get them early in advance or be quick in the morning. Adults are 10,50 euro, kids (10-17) 5,50 euro and kids (0-9) are 0,50 euro.
You can book here: https://www.annefrank.org/en/museum/tickets/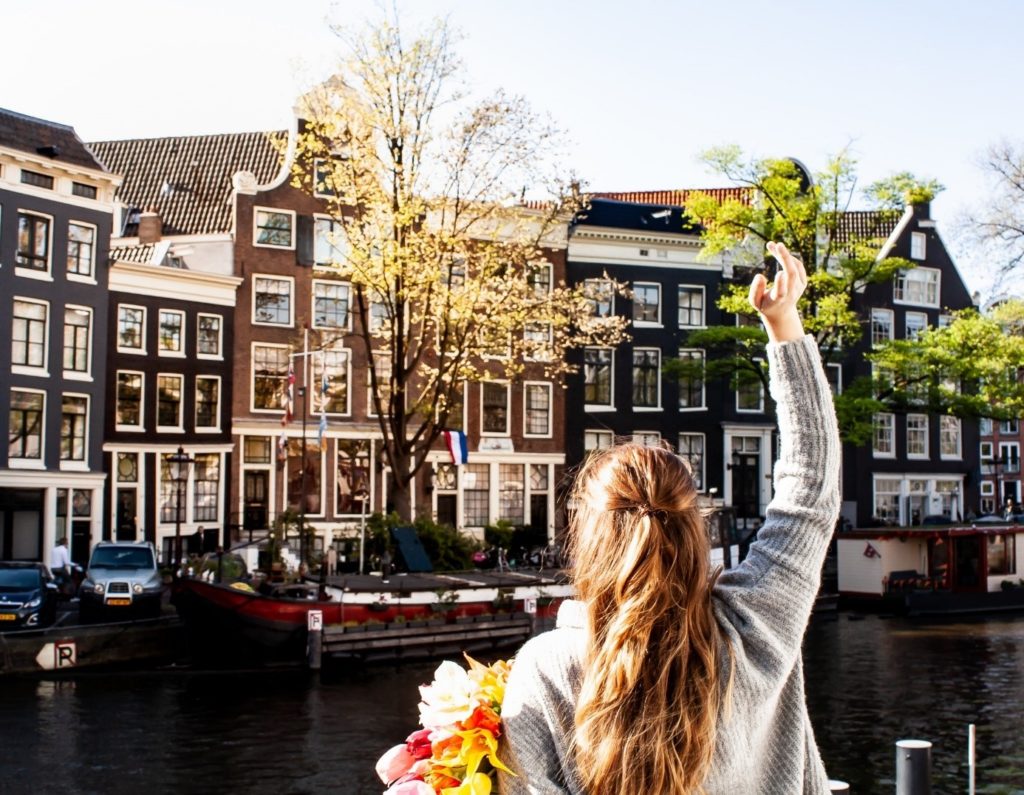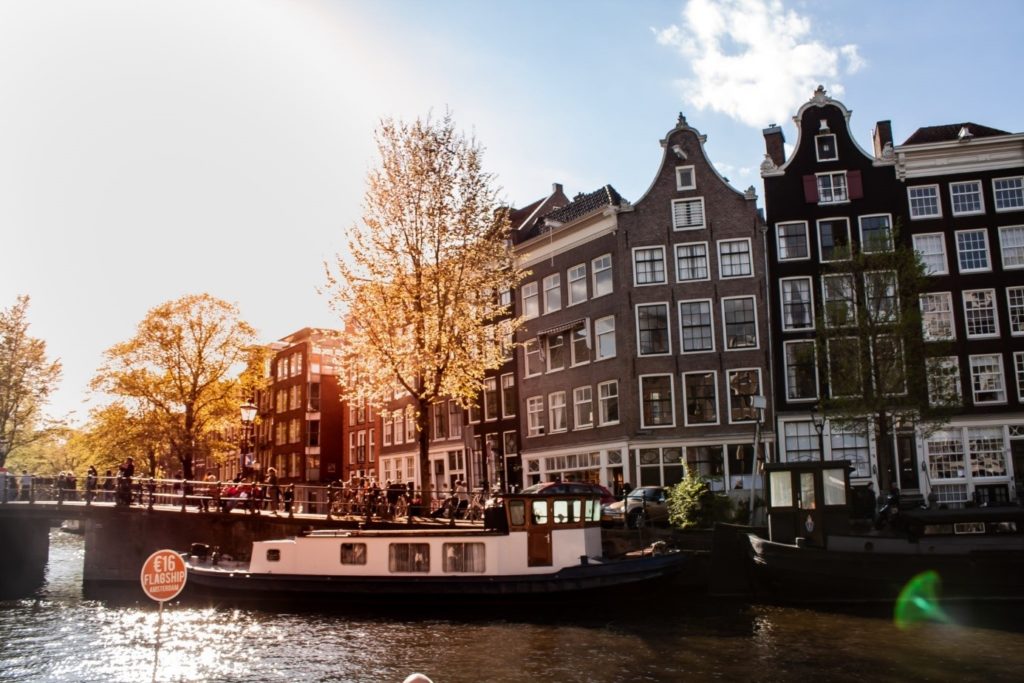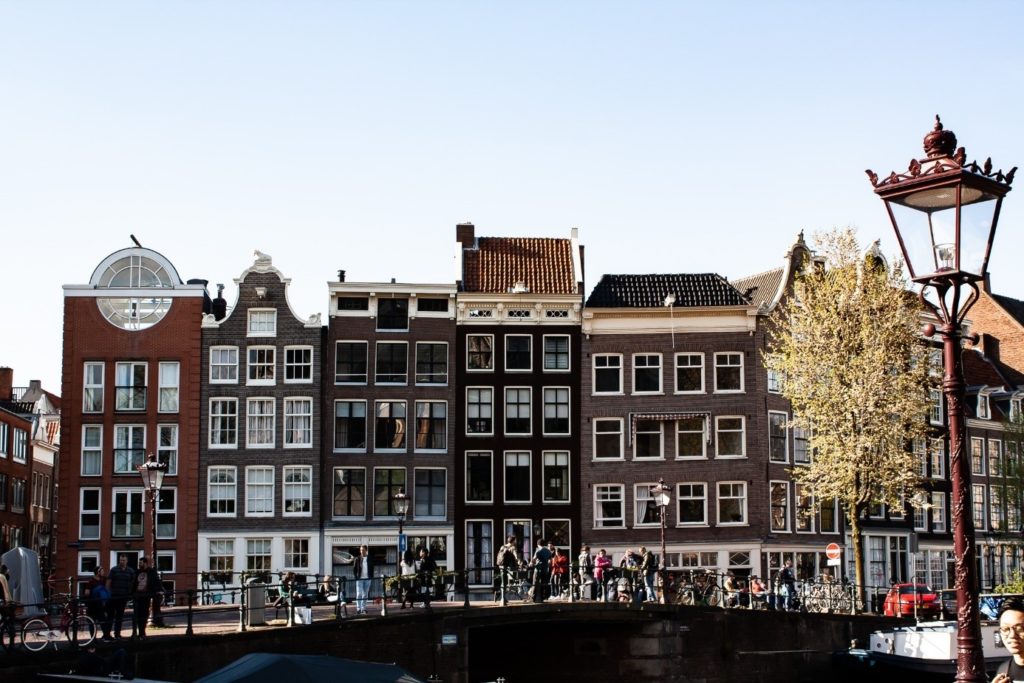 7. Rijksmuseum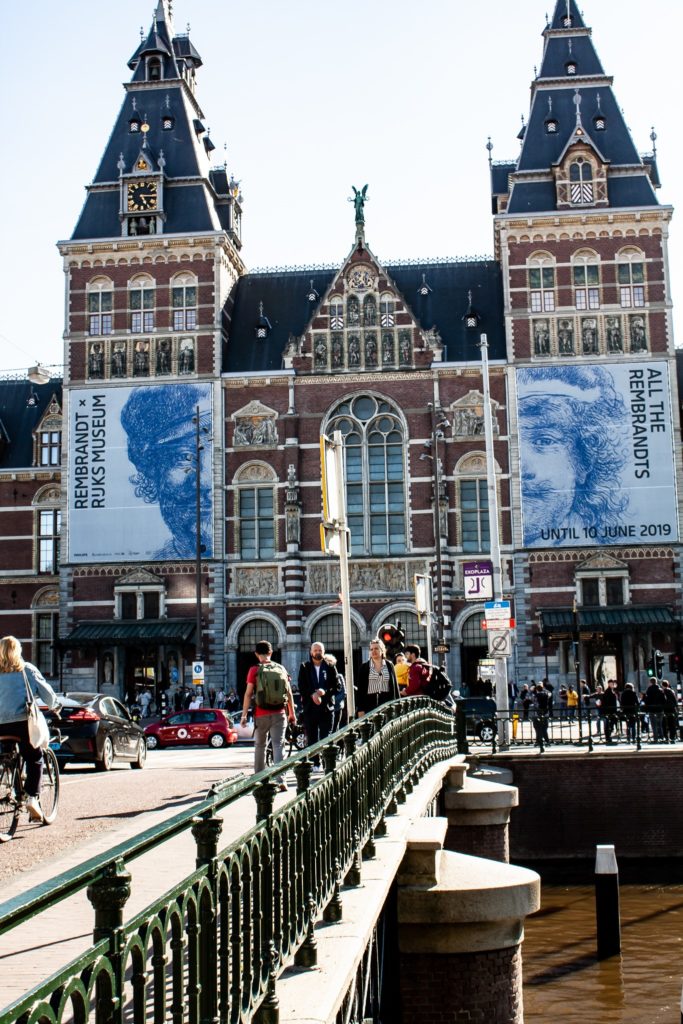 The Rijksmuseum is a national museum at the Museumsplein and has a collection of art including works of Rembrandt and van Gogh. Tickets at the counter are 20 euro for adults and what is really amazing, they´re free for under 18. Online, you get 1 euro off. You can book tickets here: https://www.rijksmuseum.nl/en/tickets/articles
8. Albert Cupy market
Markets are always a great way to see the lifestyle of the city´s people and get to know the regional products, fashion and food. On this market you find clothes, jewelry, fish, vegetables and fruits and most importantly streetfood!!! My love for streetfood is big, really big…, especially when it´s typical for a country. I´m talking Stroopwafels and Poffertjes!
It´s open Monday to Saturday from 9am to 5pm. Here you find more about Foods in Amsterdam.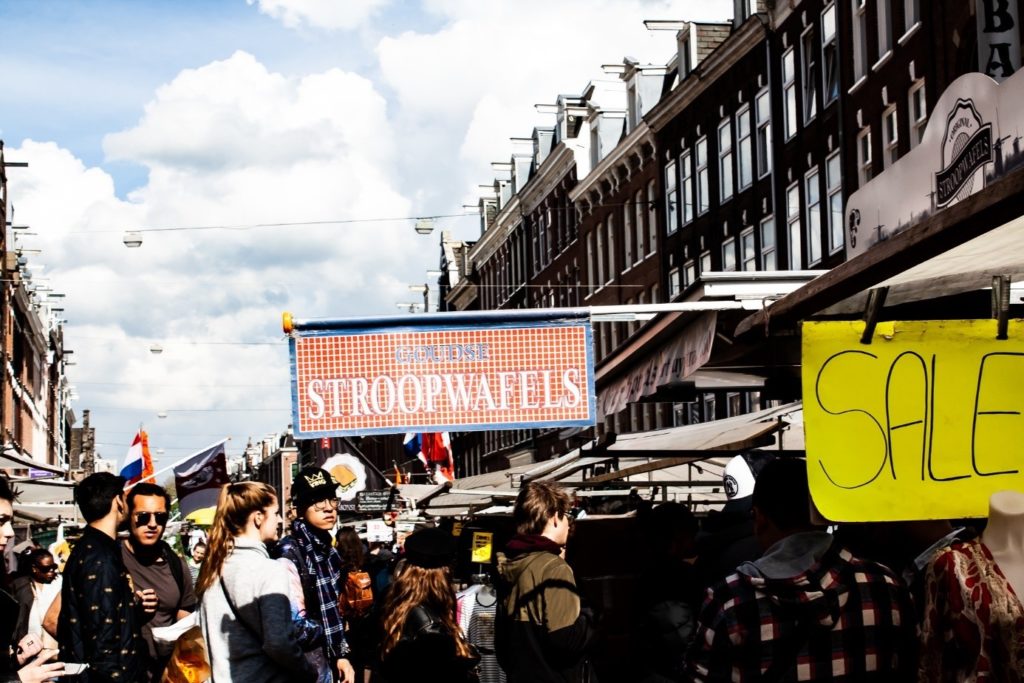 The following things are not really things to do in Amsterdam because they are not in the city but not more than 30 minutes away and I wanted to include them in my Amsterdam travel guide, because I absolutely loved them and would really recommend to go there if you have enough time.
9. Keukenhof
Keukenhof is the biggest flower garden in the world and it´s all about tulips. It´s about 30 minutes from Amsterdam and you can get there with the Amsterdam & Region ticket or by car. A ticket is 17 euro and it´s worth it if you are into flowers. There are beautiful colours and gardens with exhibitions and a cool windmill. You´ll definitely find amazing photospots there! Tickets are available here: https://keukenhof.nl/en/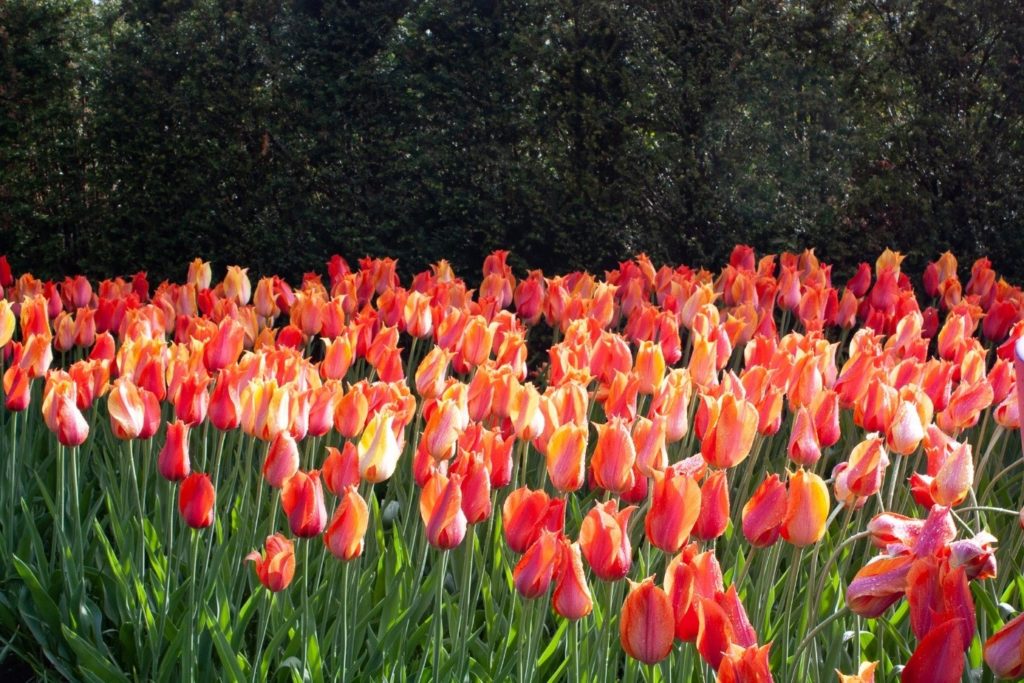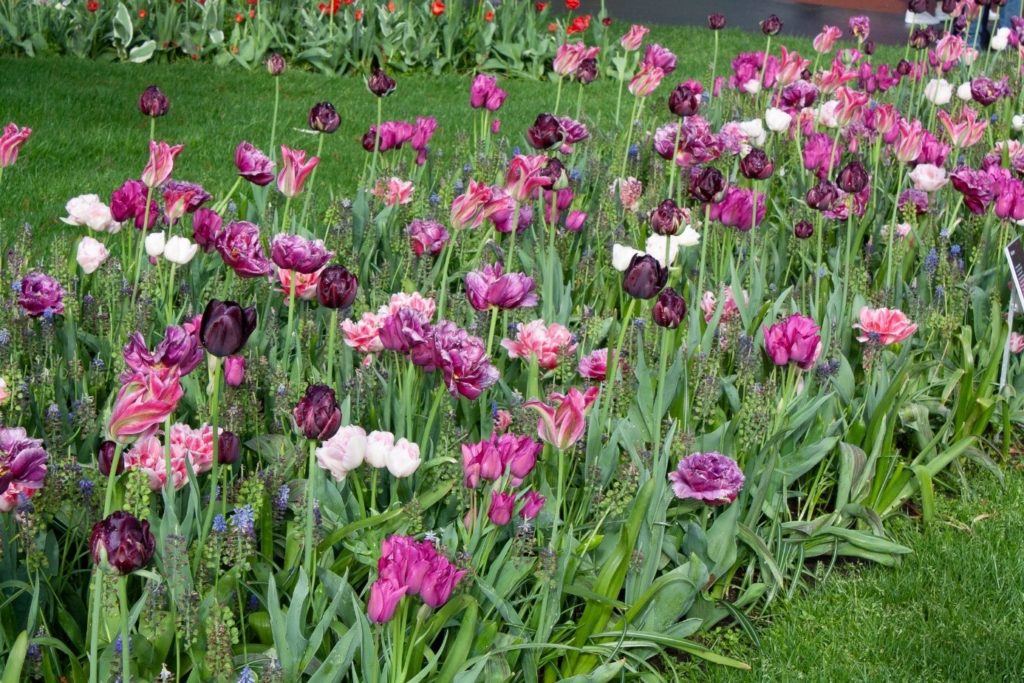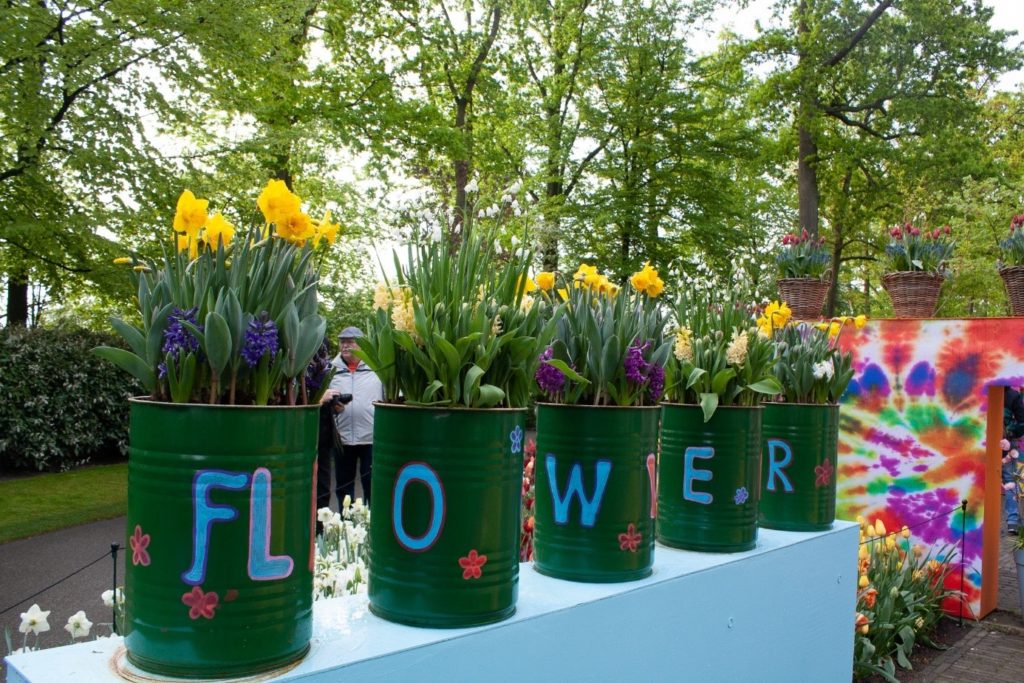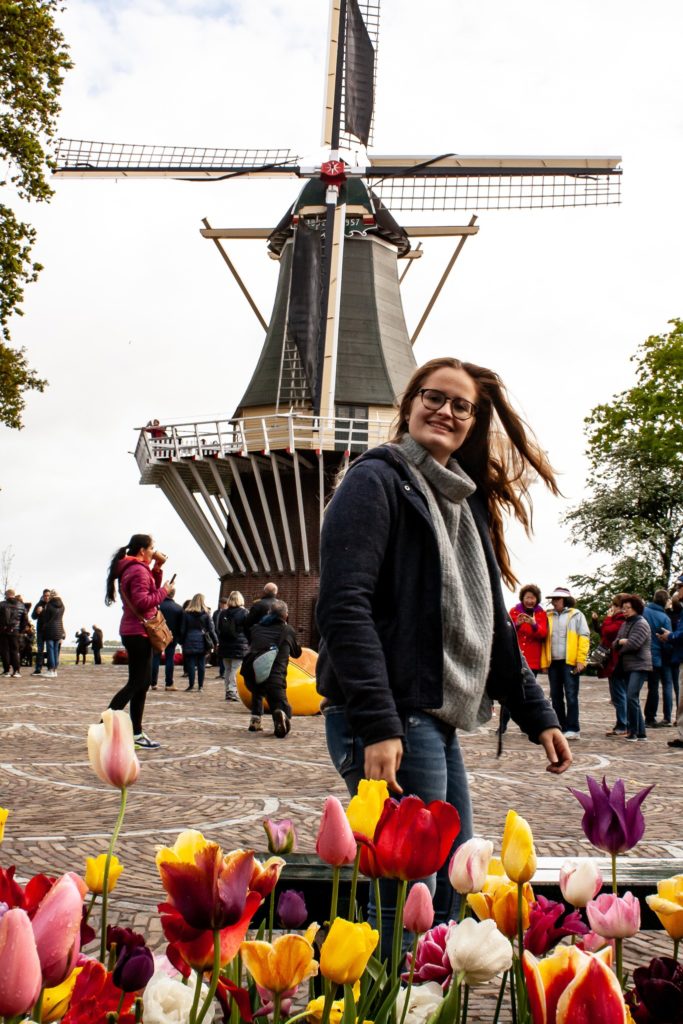 10. Tulip fields
If you have a little more time, i would recommend to visit the tulip fields around Amsterdam. Around the Keukenhof, in Lisse you find beautiful tulip fields if you don´t have a car. You can rent a bike or even walk there. If you have a car you can drive to Flevoland or the Nordoostpolder and visit the beautiful fields which are less touristy. There are Tuliproutes for cars, bikes and to walk for instance. Include this in your Amsterdam travel plans if you come in spring!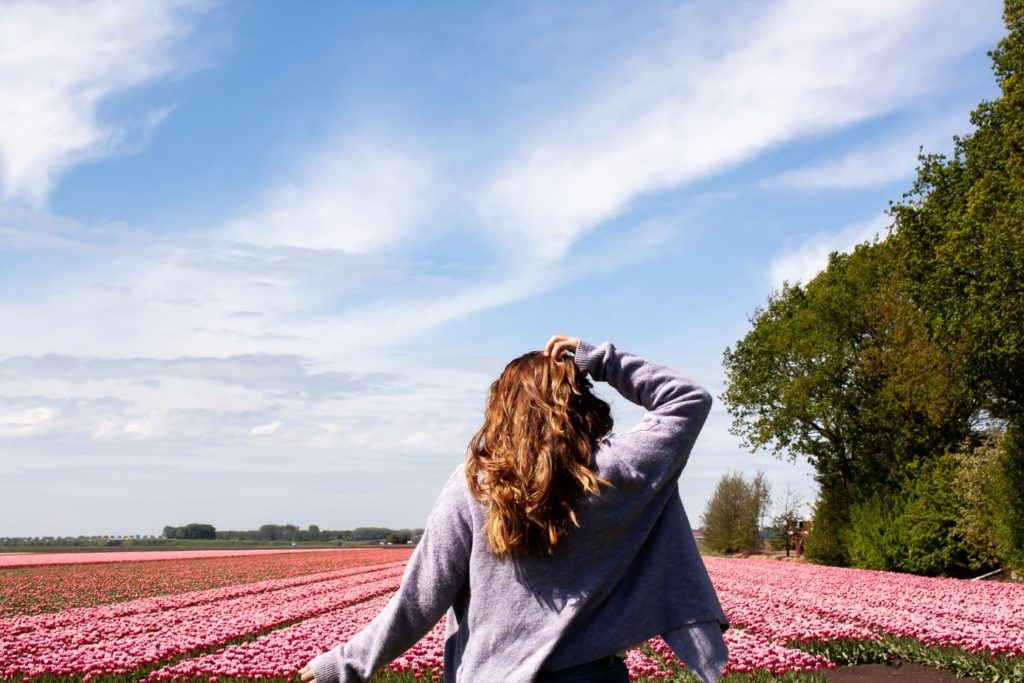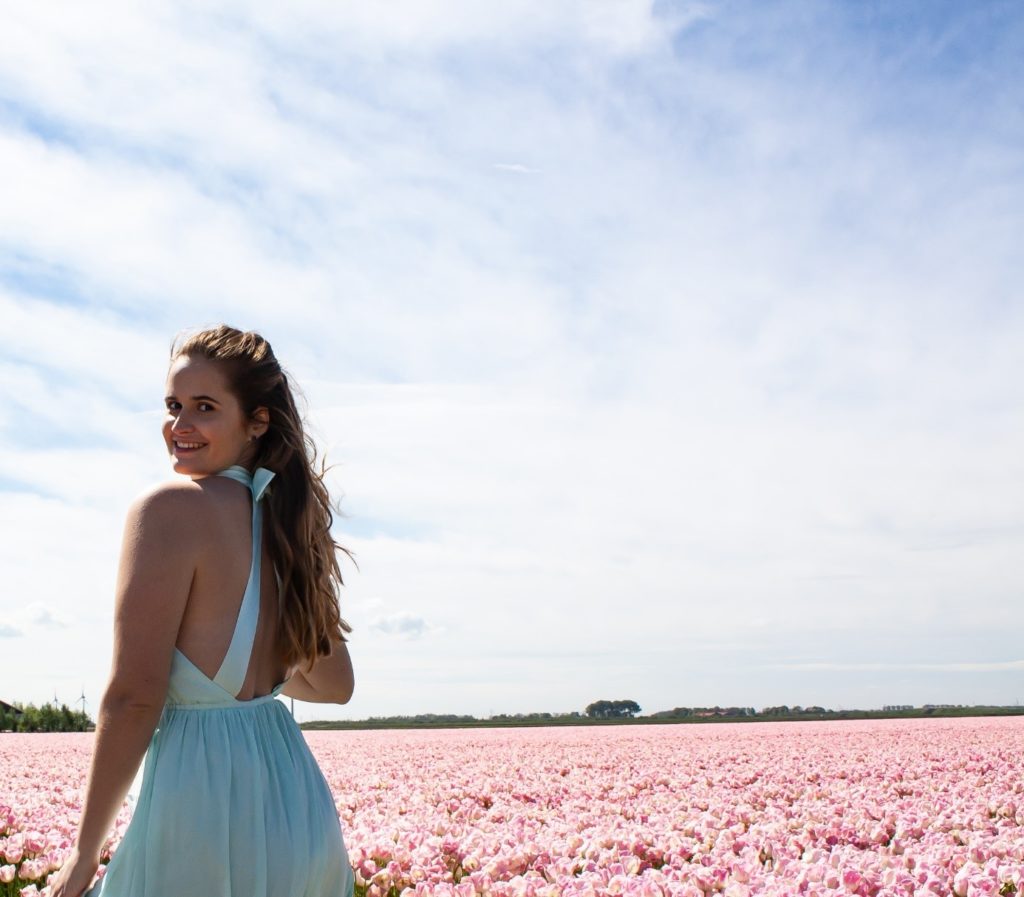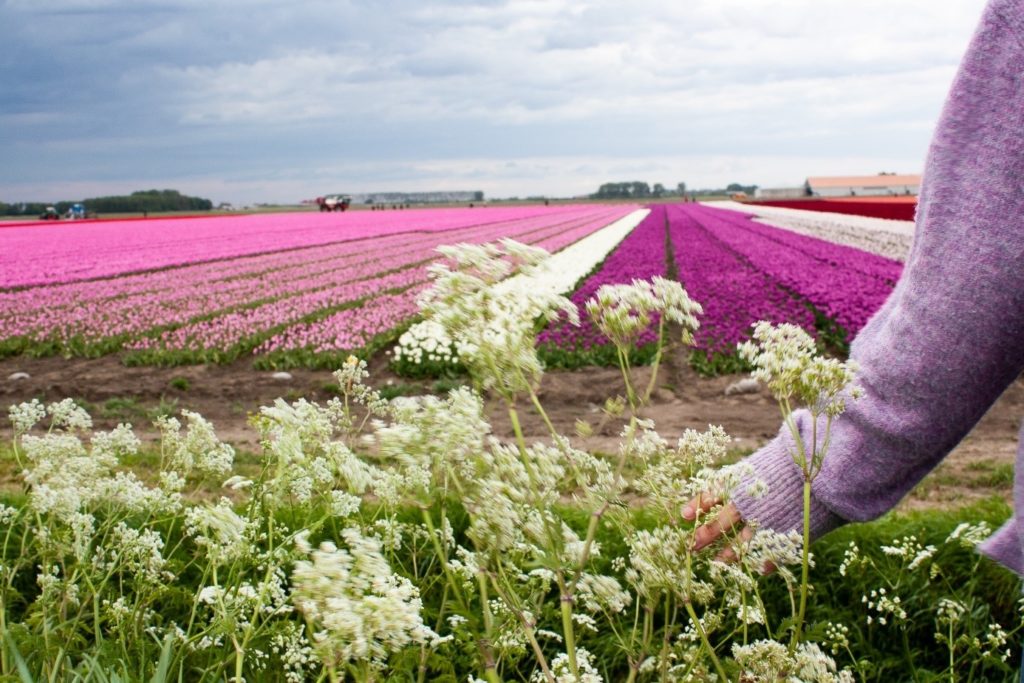 11. Beach
Surprisingly, the Beach is not far away from the city and you can use public transport to get thre. With the Amsterdam & Region pass you can reach different beaches including Zaandvoort. If you have a day left, relax at the beach, do a walk or rent a bike to explore the area.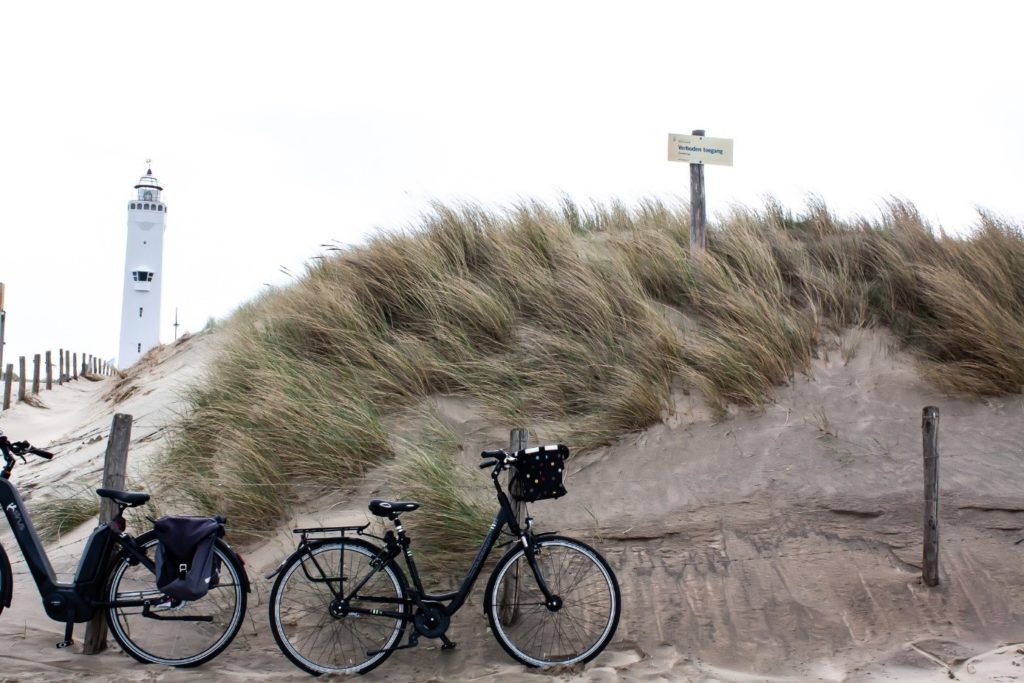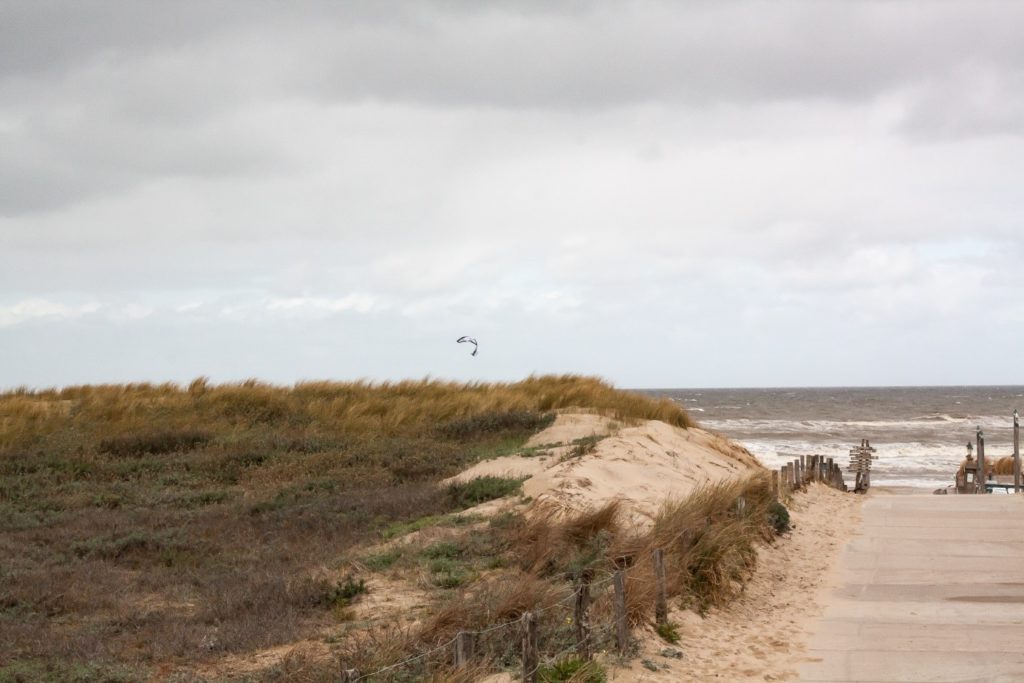 This was my Amsterdam travel guide with things to do. I´ll soon share more about the food and an exact plan on where and how to see the tulips. If you have any recommendations for Amsterdam travel plans and what things to do in Amsterdam, let us know in the comments 🙂