this post may contain unpaid advertisement
Tuscany has been one of my dream destinations for a while and on my last Italy trip, I got to visit Tuscany. Tuscany is exactly like everyone imagines, vineyards, olive groves, rolling hills, cypress trees and picturesque towns… but it is so much more that often gets overlooked. So I thought I'd prepare a Tuscany travel guide for you to find the best places to visit in Tuscany!
From stunning ocean views to cute fishing towns, stunning cities, great food and natural thermal baths, Tuscany offers everything you dream of for a holiday.
Some of Italy's best-known cities, such as Florence and Pisa are located in Tuscany while Rome is also really close. We didn't get to visit all of them this time but I will still include them in this Tuscany travel guide as I think everyone travelling to Tuscany should try to discover these. I will hopefully travel to Rome and Florence soon and can then share my best tips for these destinations.
However, I think the real magic of Tuscany is in the smaller towns, the local food, the poppy fields and the beautiful landscape that makes time stand still in Tuscany Italy.
Explore Tuscany on a road trip!
A great way to explore Tuscany Italy is a road trip. It's best to start in Rome or Florence and then make your way up or down. We stayed at a campsite by the beach in the Maremma area and did some trips from there. The Maremma is often overlooked by tourists but should be on your list for its beaches, the rocks and hills, thermal baths and the history that left traces in the towns.
In this Tuscany travel guide, you will find some tips on how to travel in Tuscany, as well as the best places to visit in Tuscany.
Quick Tips Tuscany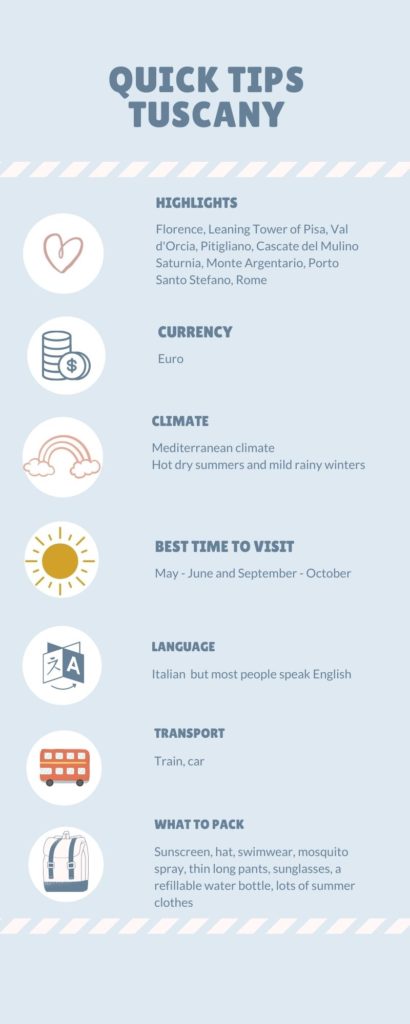 Tuscany Travel Guide:
How to get to Tuscany Italy
Getting to Tuscany is fairly easy as there are major cities and therefore several airports and trains stations in the area. If you come from neighbouring countries you should consider travelling by car as it's not too far and you won't need to rent one in Italy. Keep in mind that you have to pay tolls in Italy and that travelling by car can get expensive.
By plane
The best way to get to Tuscany Italy for most people is the plane. There are international flights to the airports in Rome, Florence and Pisa. Flights from Europe are usually really affordable and quick. At the airport, you can take a train, shuttle or rent a car to get to the city.
By train
A lot of European countries have train connections to train stations in Tuscany. Often, the train is even quicker than the car and more environmentally friendly. There are frequent connections and the train is also a good way to get from one city to the other. if you want to visit the countryside though, you might have to rent a car.
How to get around in Tuscany Italy
Getting around Tuscany is fairly easy if you want to visit the cities. If you want to visit the countryside though (which I highly recommend) you need a car. Some of the best places to visit in Tuscany are not accessible by public transport. However, if you don't want to drive in a foreign country (I feel you) you can stay in the cities and book guided tours to the not so accessible places.
For train trips, you can look up connections and prices here. Make sure to type in the destinations in Italian and not in English as the system won't find the station (e.g. Firenze instead of Florence).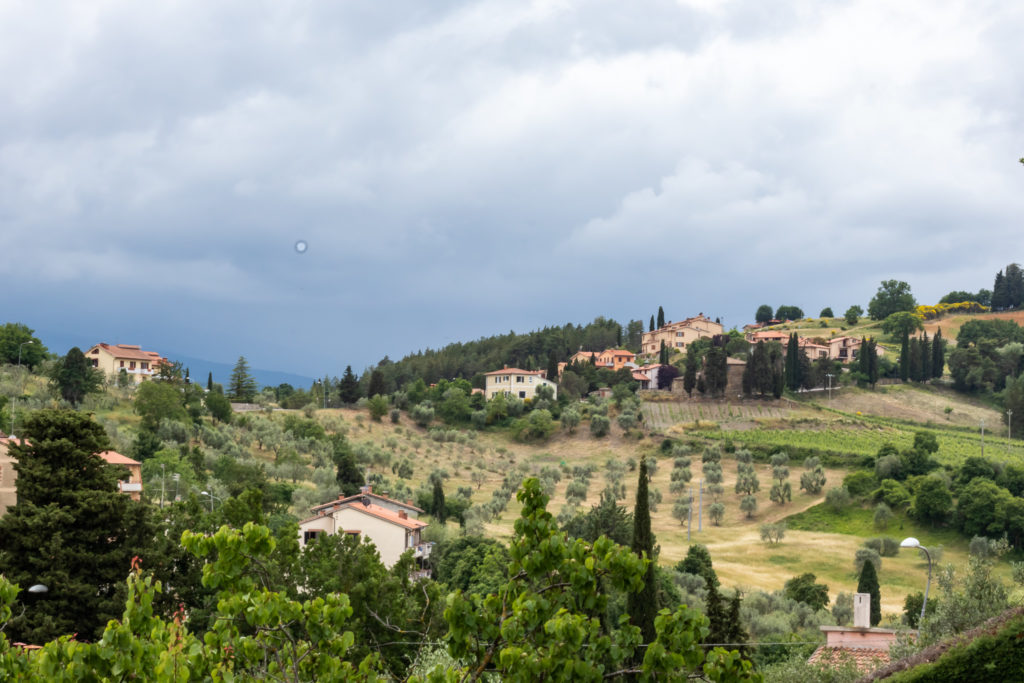 When to visit Tuscany Italy
Tuscany is is a very popular summer destination. The cities can get crowded in the summer months. The region has a Mediterranean climate and therefore hot, dry summers and mild winters. The hottest months are July and August and these are also the busiest as it's the holiday season in Europe. Try to avoid these times if you can because of the crowds, heat, and prices. In May and June, temperatures are warm and it's a lot less crowded. This also goes for September and October. I always recommend shoulder seasons (May-June and September-October) for countries with a Mediterranean climate. Summer has its upsides though. In June you can see beautiful poppy fields everywhere and from June to August you can find sunflower fields in Tuscany.
The Best Places to Visit in Tuscany Italy
1. Florence
Florence is a great place to start your trip through Tuscany. There is an airport and a train station so you can easily get there. On our trip to Tuscany, we didn't visit Florence as we stayed out of the cities and were short in time due to Covid. However, I'll hopefully visit soon this year and will be able to tell you more about this city.
Even though I can't tell you from my own experience, here are some things you can do in Florence:
Visit the Cathedral Santa Maria del Fiore and get the best views of the city from the dome and the bell tower. Around the Piazza della Signora you can find the Palazzo Vecchio and the Neptune fountain which are both famous sights in Florence. Another main attraction is the Uffizi Gallery with its art collection including Da Vinci, Rembrandt, and Michelangelo.
You can also visit Ponte Vecchio, a famous bridge where you can find some shops. Don't miss Palazzo Pitti with the Boboli Gardens, a beautiful park.
2. Pisa
The next stop on your Tuscany trip can be Pisa. Most people just do a short stop in Pisa to see the Leaning Tower and go for a stroll through the city. The area around the Leaning Tower is very beautiful but so touristy. If you want to buy souvenirs, this is the place to go 😀 Next to the Leaning Tower of Pisa is the Duomo di Pisa which is really impressive.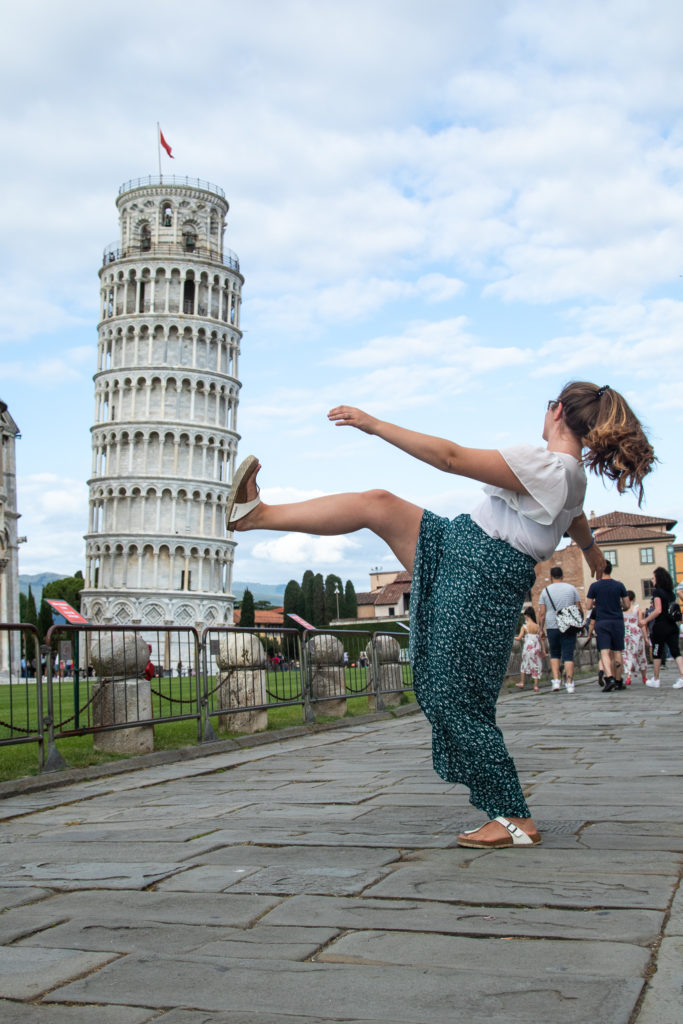 What's even more interesting than seeing the Leaning Tower of Pisa is watching people do the funniest poses.
Not far from Pisa, you can find Cinque Terre, a very picturesque coastal area. You can easily connect your Tuscany trip with a visit to this stunning place. I've prepared a guide which you can find here.
3. Val d'Orcia
Val d'Orciain my opinion is one of the best places to visit in Tuscany, if not the best if you want to see the typical postcard landscape! This is what people think Tuscany looks like and it really does! Cypress trees, wine, olive groves, rolling hills everywhere. You can drive from Pisa to the Val d'Orcia in about 2.5 hours. On the way, you can stop in Siena which is a beautiful city. Unfortunately, we didn't have the time to but I would recommend it. This is also a great base to explore the Val d'Orcia.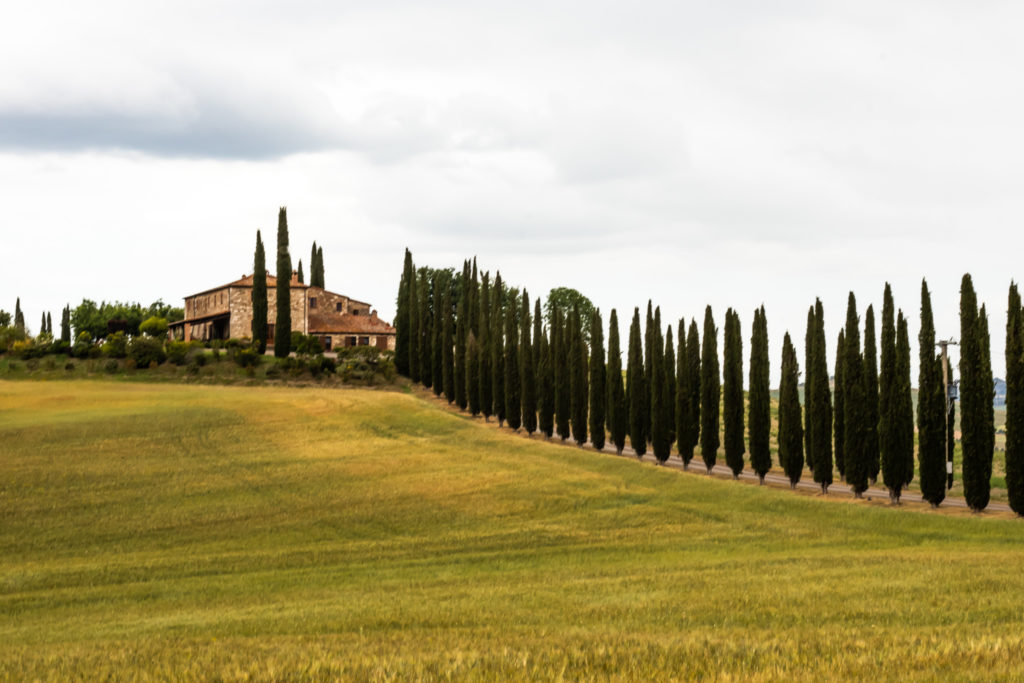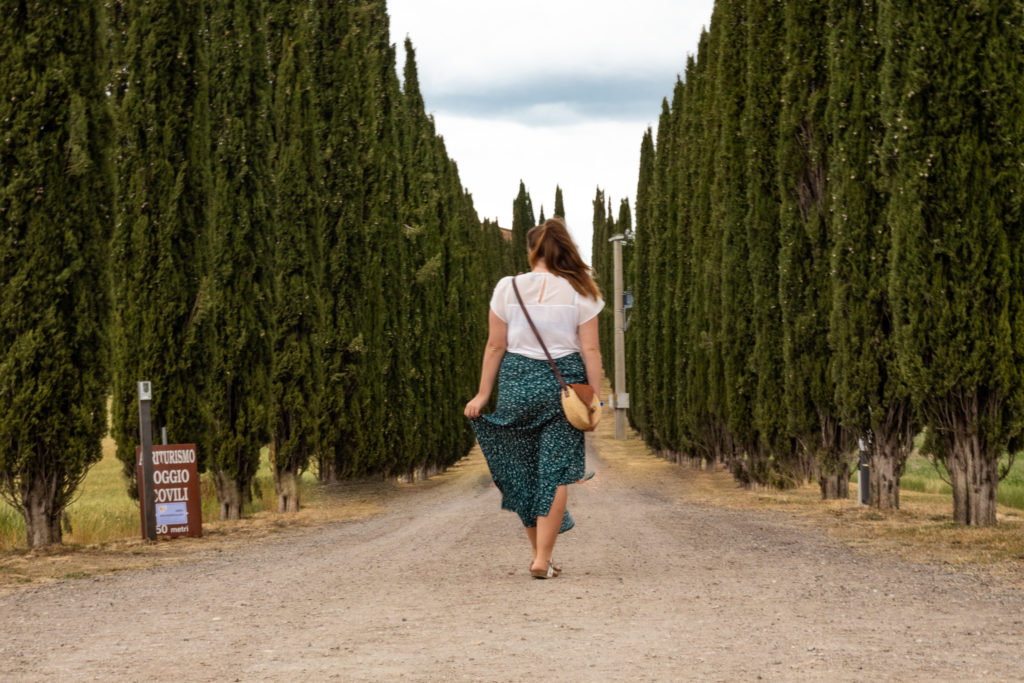 I think the best way to explore this area is to drive through the small towns and along the scenic roads. One of the most picturesque roads is the Strada Provinciale del Pecorile. This is where you find a lot of photo spots, such as the winding roads of the Agriturismo Baccoleno.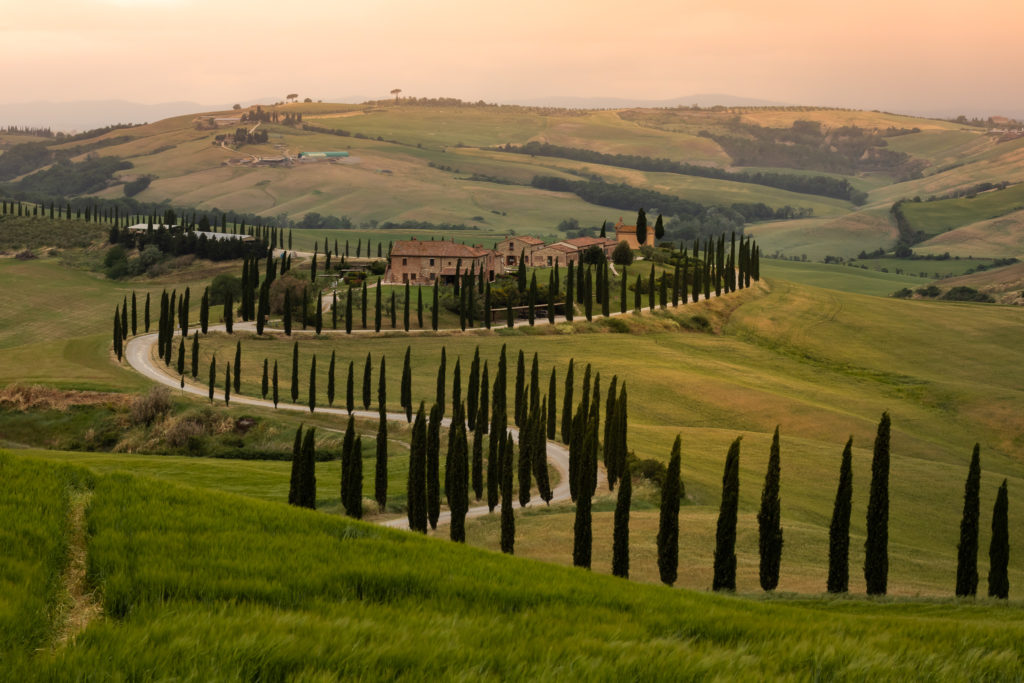 Some other highlights include the Cipressi di San Quirico d'Orcia, a Cypress circle that looks really cool on a drone shot but also from the ground. Not far from there you can find other farms and cool cypress alleys that are worth a stop. Stay tuned, there will be a post about the best photo spots in the Val d'Orcia soon.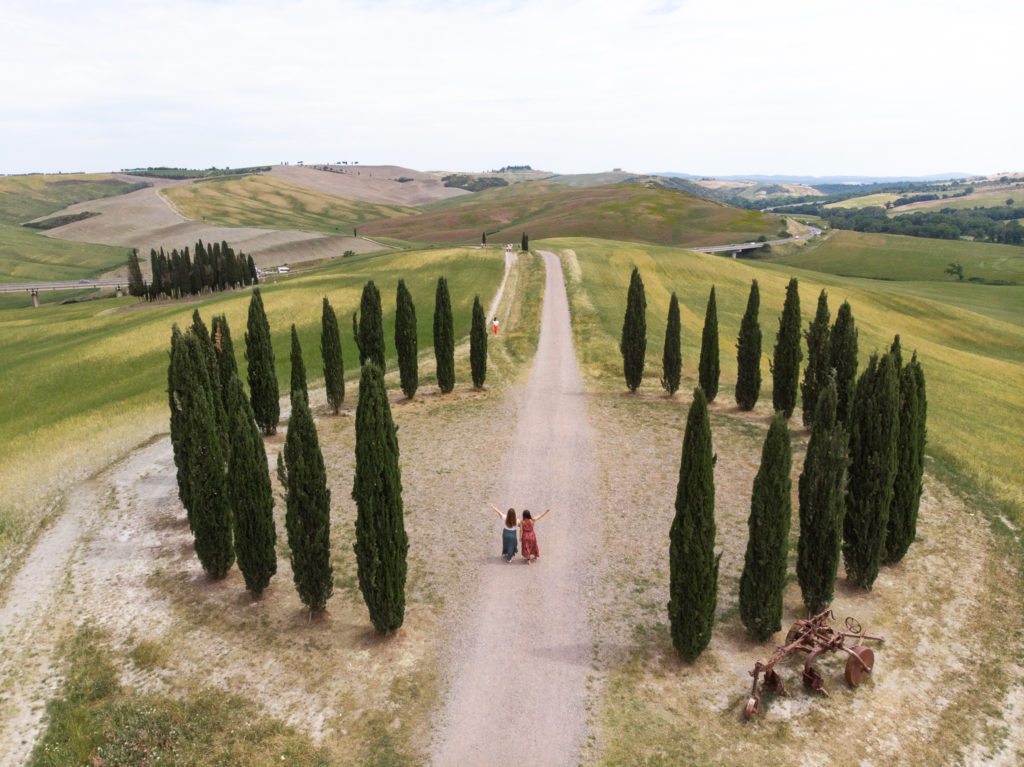 Food in Val d'Orcia
Tuscany, Italy is also known for its great food and the cute wineries and restaurants. The Val d'Orcia is one of the best places to visit in Tuscany if you are looking for authentic Italian food. There are so many restaurants where you can drink amazing wine and eat the most delicious homemade pasta ever. We drove to Il Cherchio Delle Streghe, a small restaurant on top of a hill. We had amazing Pasta, the best I've ever had! And a beautiful antipasti platter. For vegetarians, there aren't a lot of options though and the menu is Italian, so you might have to ask what is vegetarian and what's not.
I had the feeling that Italian food, in general, is not very vegetarian friendly 😀 The way to the restaurant is super steep and windy so be careful when driving. If you want to be spontaneous, you'll find many restaurants in the area.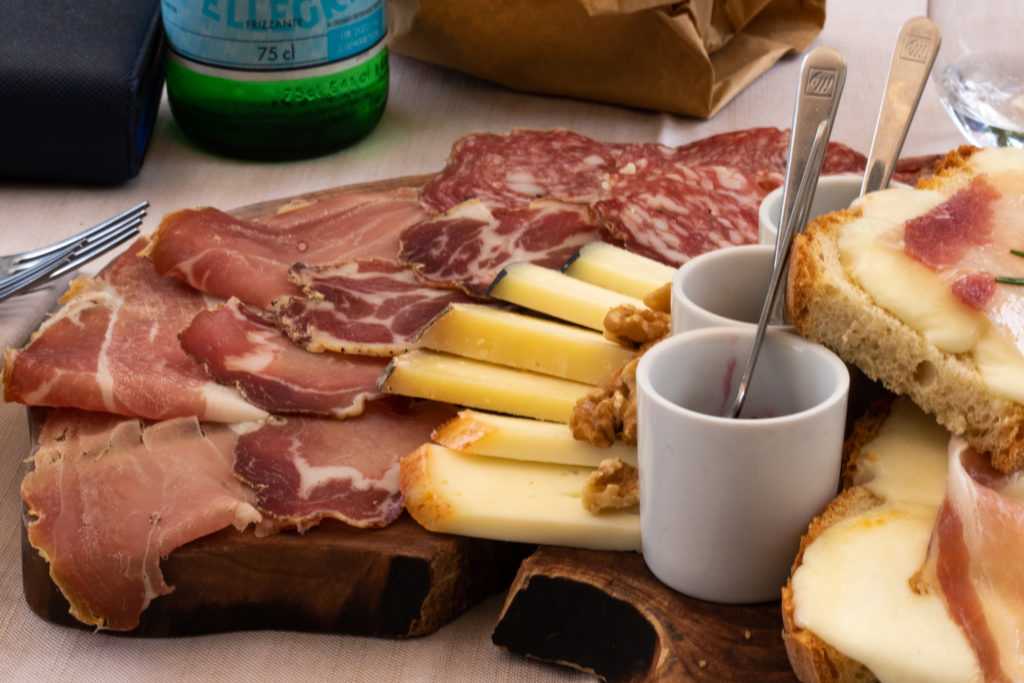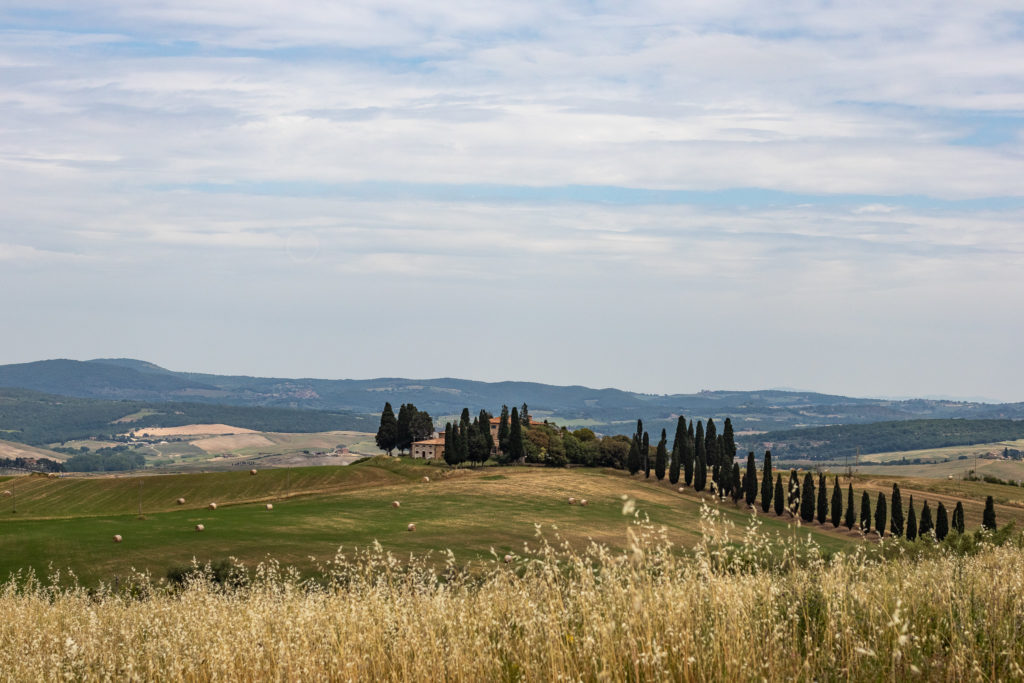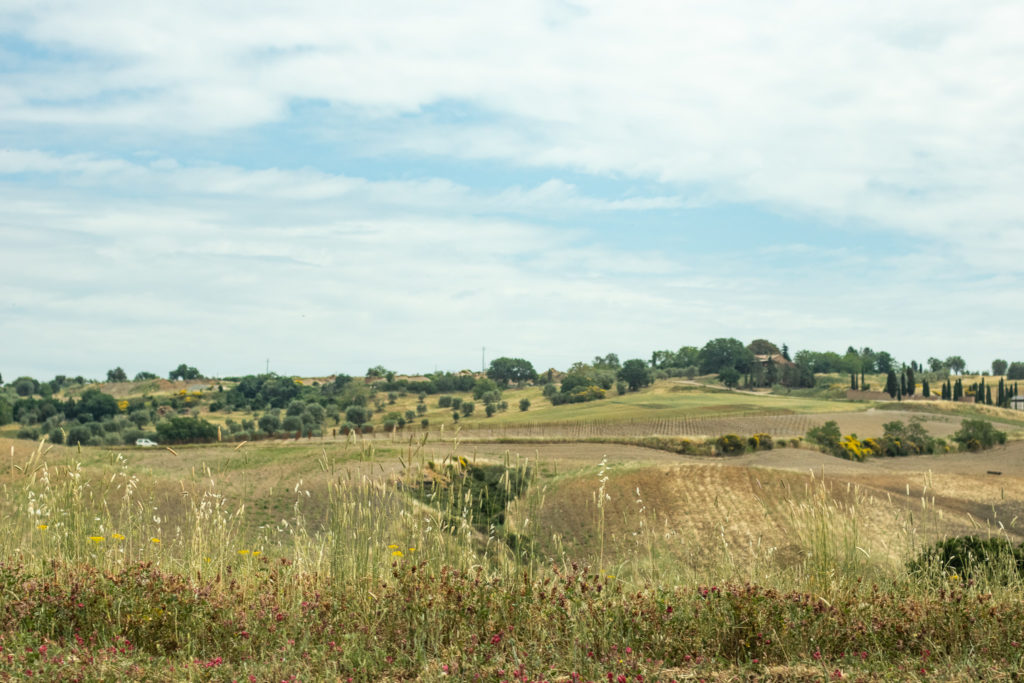 June is poppy season, so if you're lucky you come across some poppy fields.
4. Pitigliano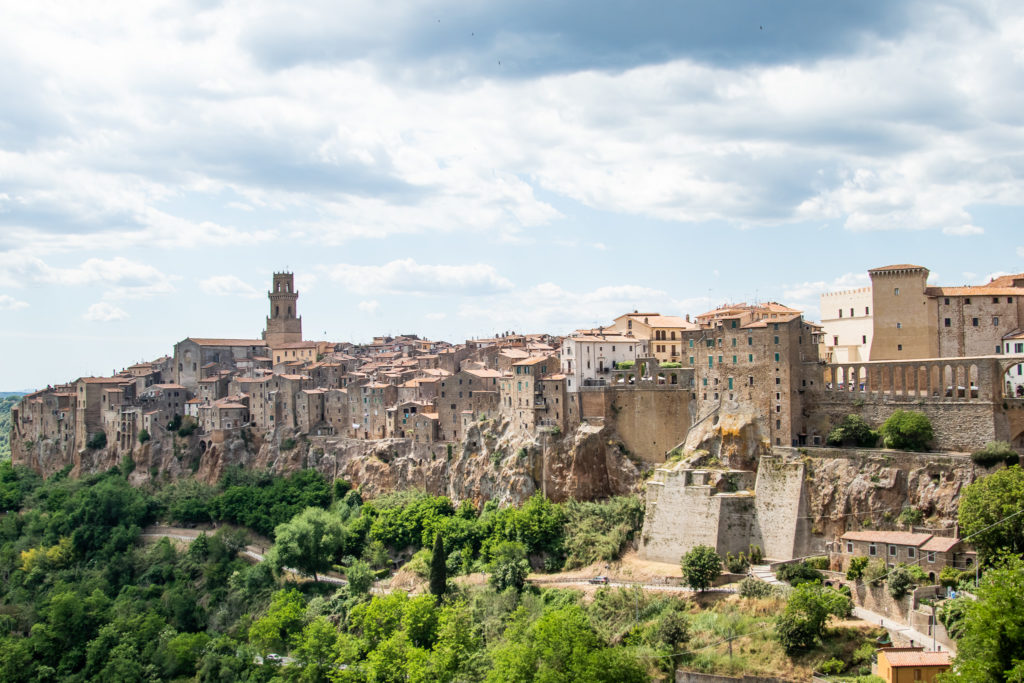 Pitigliano is one of my favourites in this Tuscany travel guide. You shouldn't miss this impressive medieval hilltop town. Pitigliano is full of history as the Etruscans built on a tuff rock. The buildings are built from the same material. It almost seems as if the buildings are part of the rock. Etruscan tombs can still be seen below the houses. Not only the panorama of the city is beautiful but also the town itself. The medieval houses are built in small alleys, in which you can find restaurants and cute shops. Strolling around in these magical streets is the best way to explore the town. Pitigliano was definitely my favourite town in Tuscany Italy.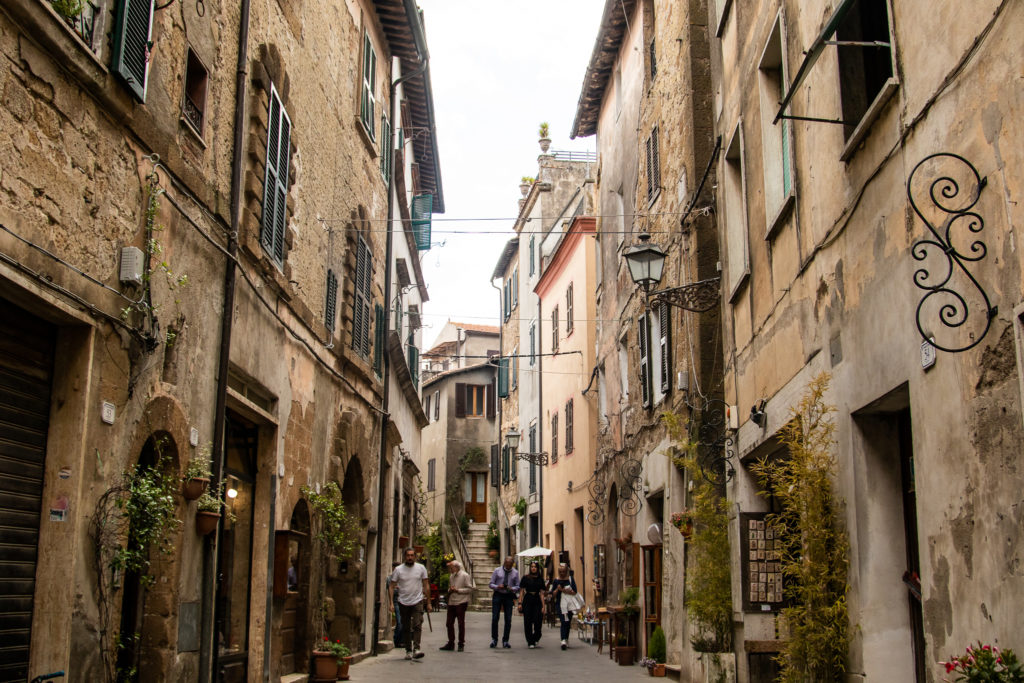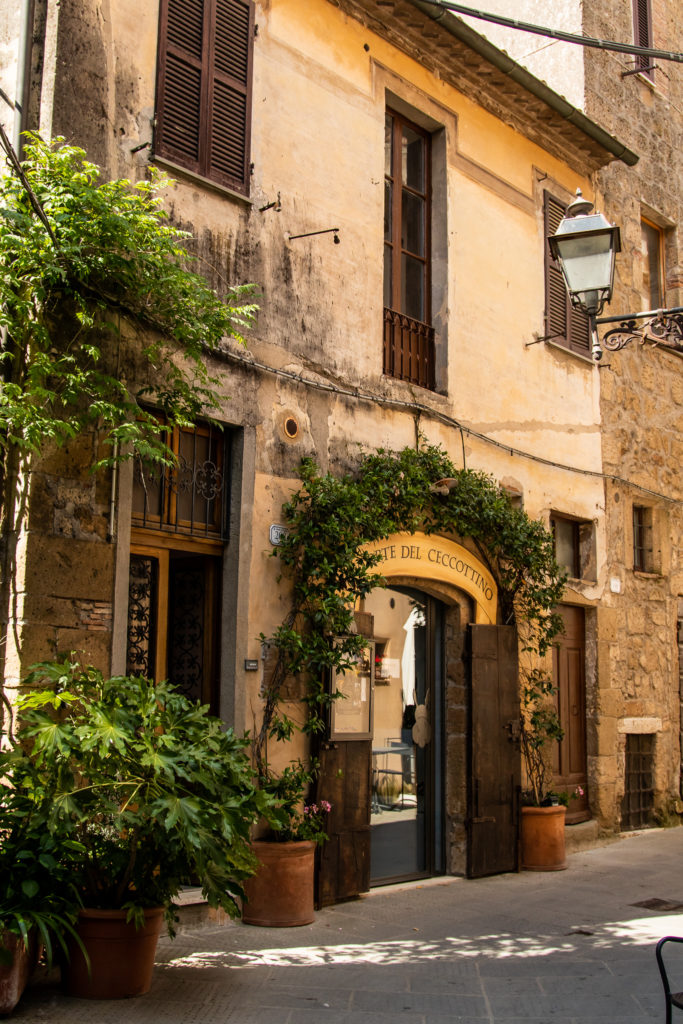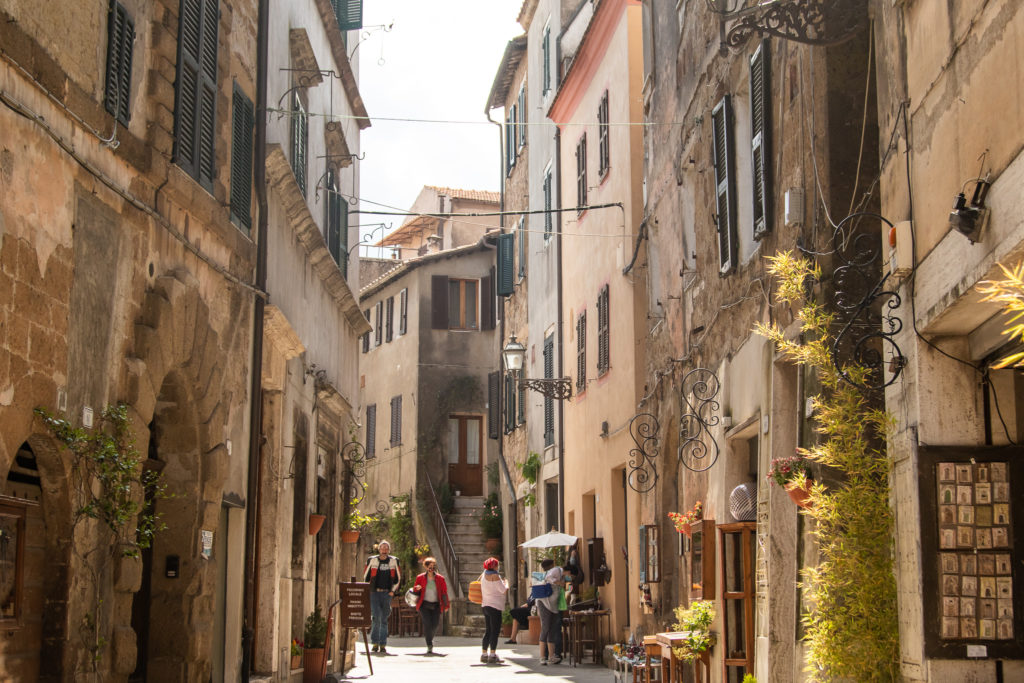 5. Saturnia
About 30 to 45 minutes from Pitigliano, you can find Saturnia, the insta-famous natural hot springs. This is probably one of the most photographed places in Tuscany Italy. There is a luxury hotel spa nearby but this part, which is called Cascate del Mulino is free! The water has an all-year-round temperature of 37 degrees, which is quite warm. The smell is a bit weird because the water contains large quantities of minerals and sulphate. It, therefore, is said to have healing effects. While I really enjoyed the springs and think they look gorgeous, it is very crowded. If you want the springs for yourself and experience the real magic, you have to come very early or late.
Also, be aware that there are small red worms in the water which most people don't mind. If you are scared of little insects though, you might want to stay out of the water.
Stay tuned, a whole guide about the hot springs of Saturnia is coming soon.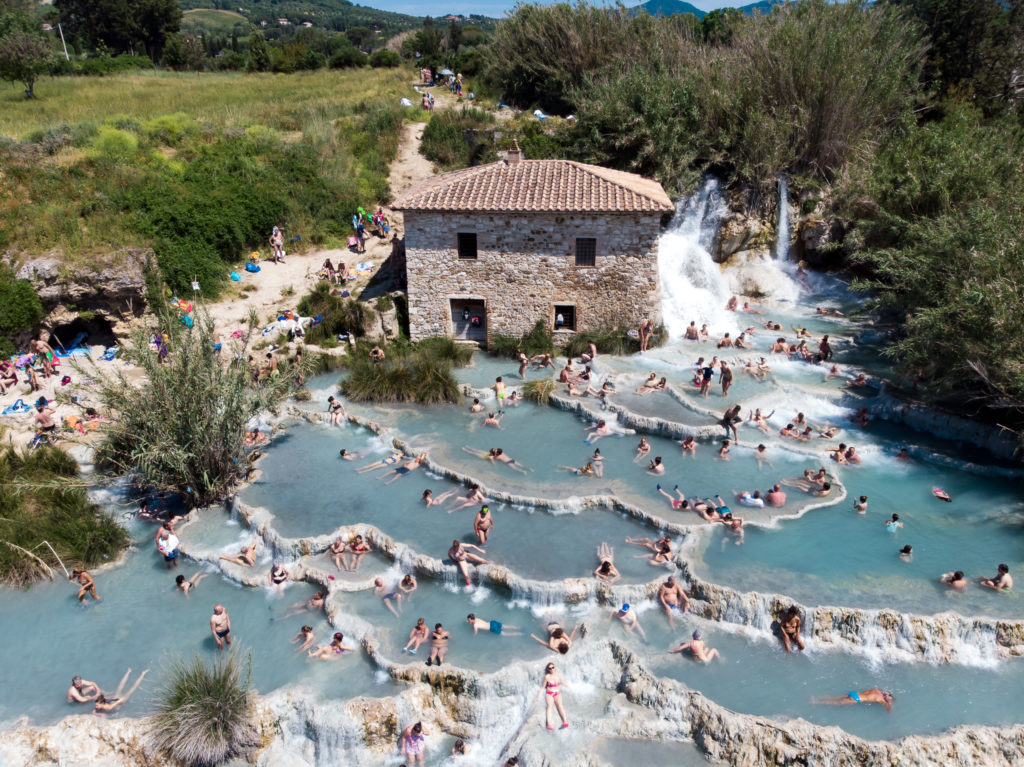 6. Monte Argentario
Argentario is where we stayed for a whole week at Argentario Camping Village. The area is located in the Italian Maremma and has some really cool beaches and towns. From Saturnia, you'll need about 45 minutes to get to Argentario. Monte Argentario was once an Island and is now connected with the mainland. There are two fishing towns, Porto Santo Stefano and Porto Ercole, which are really cute.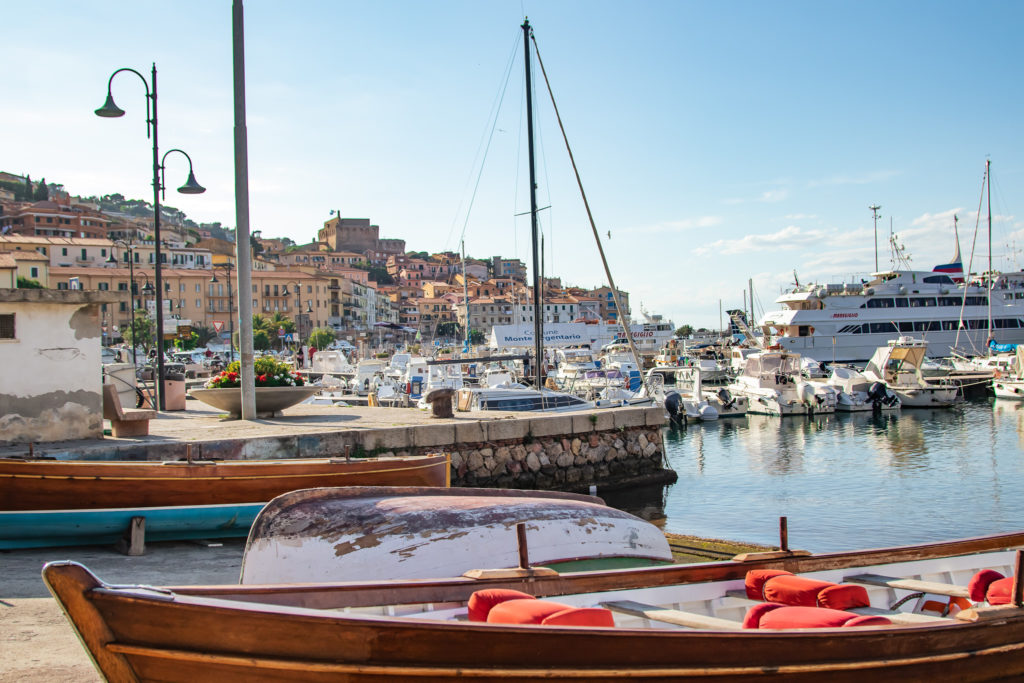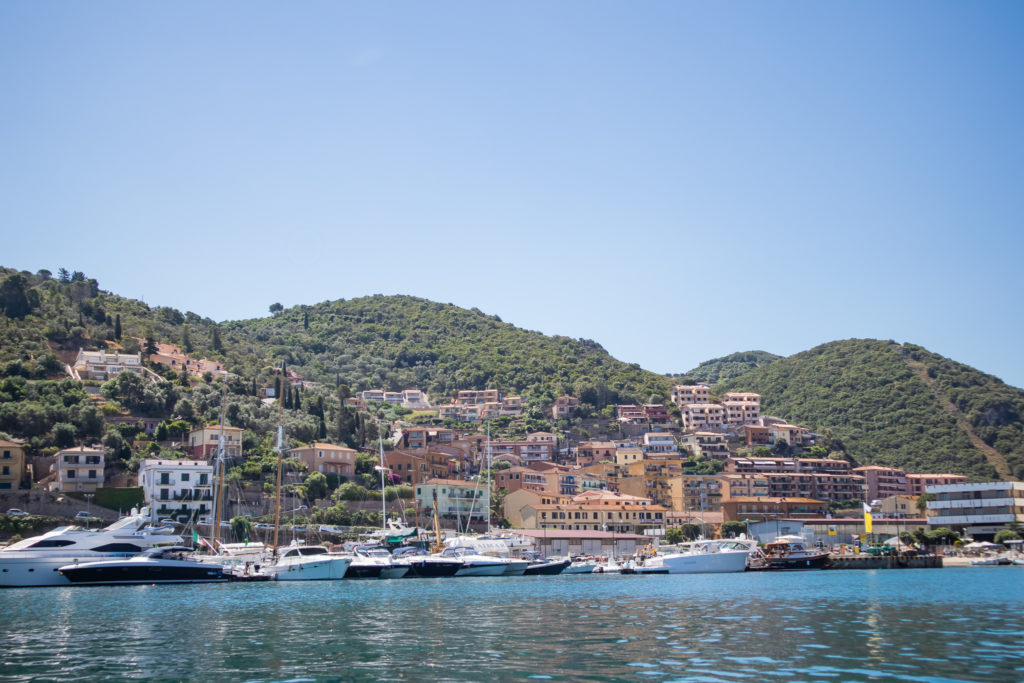 Porto Santo Stefano is a bit bigger and there are a lot of restaurants and bars. This was one of my favourite places in Tuscany Italy. The town looks very different to the rest of Tuscany with its colourful houses and harbour.
In Monte Argentario, there are countless bays and beaches which you can either visit by boat or by hiking. We did both and tried to drive around the former island. At some point, the roads got pretty rough and we turned around. However, I would still recommend driving along the panoramic road for a while.
We walked down to Cala la Caciarella, a really cute bay. The way wasn't too hard compared to other bays where the hike would take 45 minutes.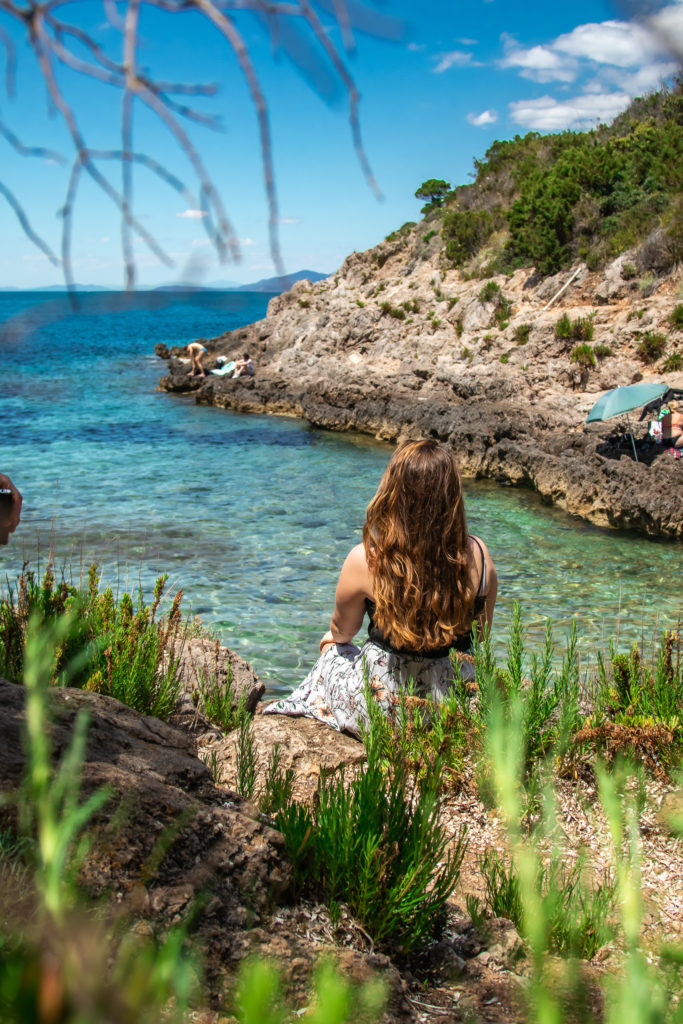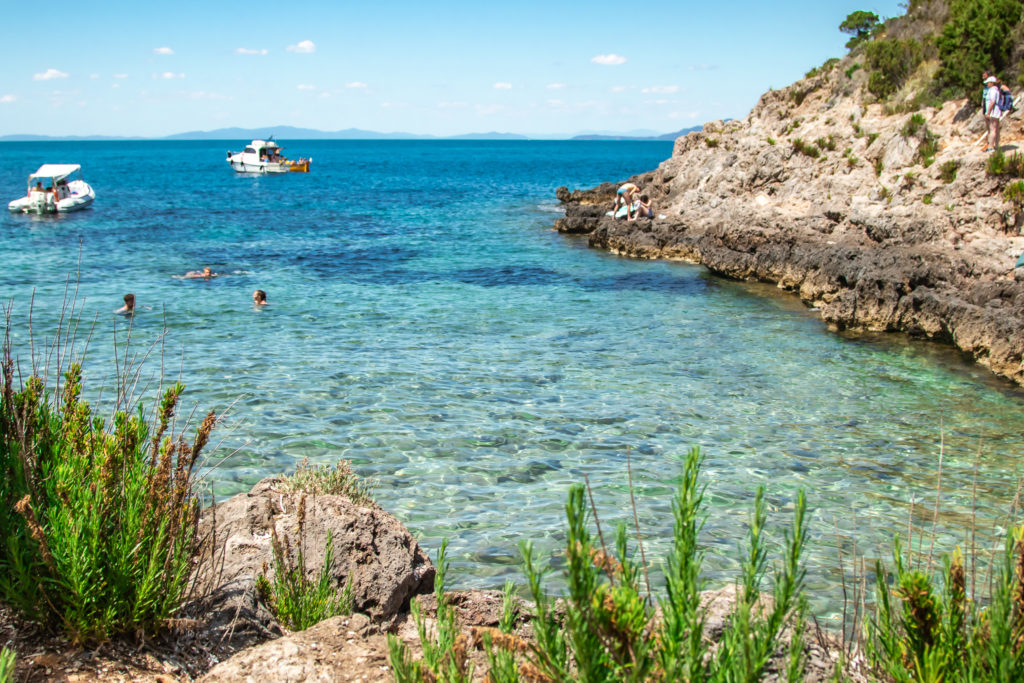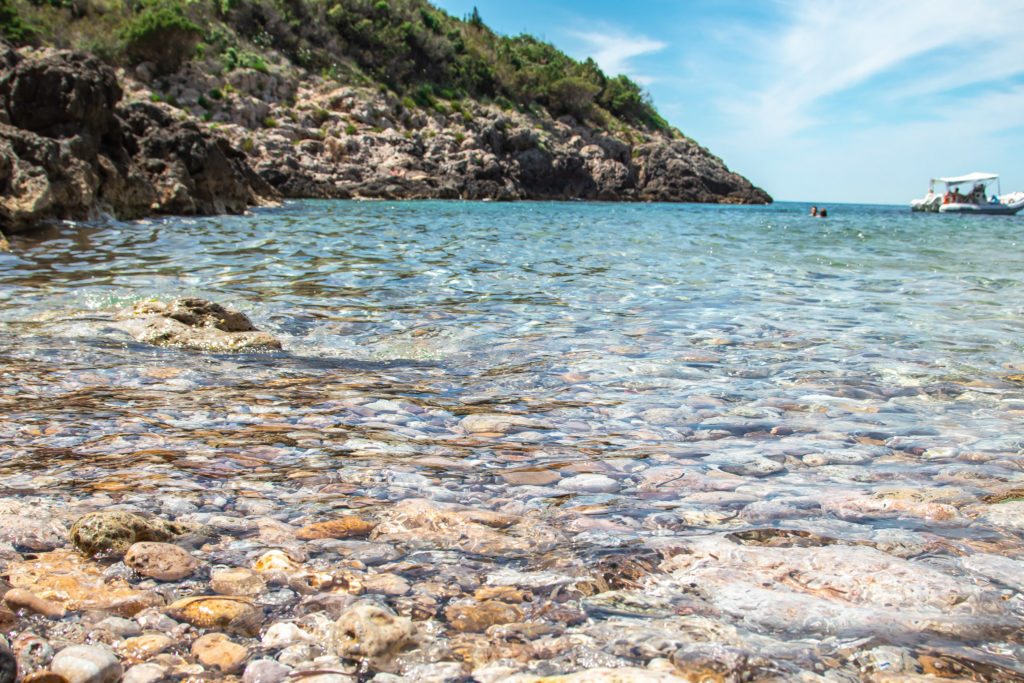 Along the panoramic road, there are a lot of beautiful viewpoints.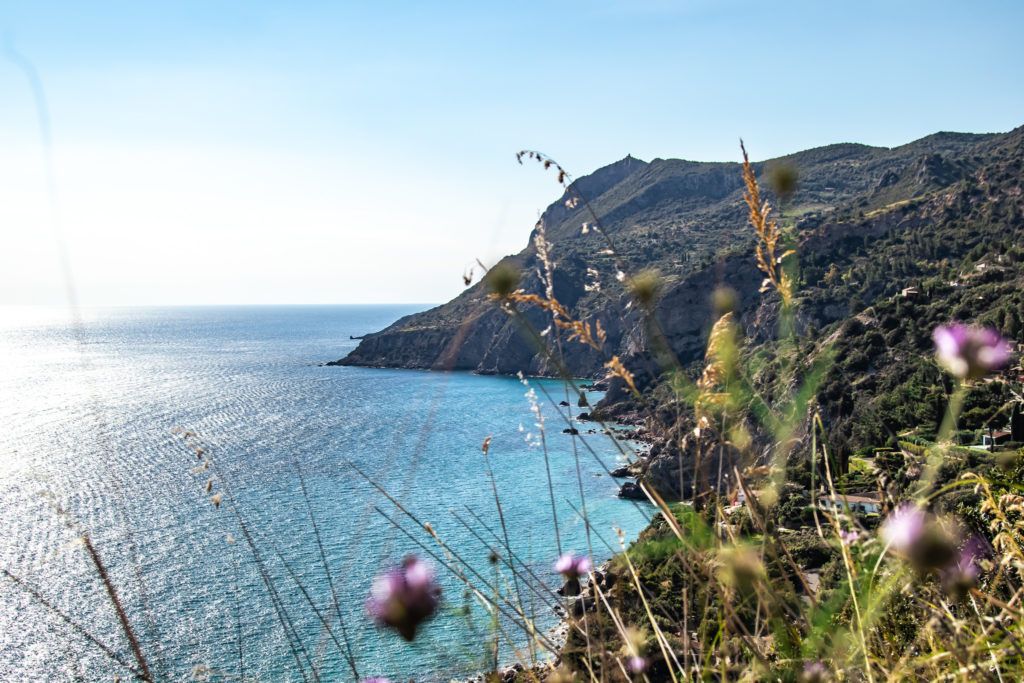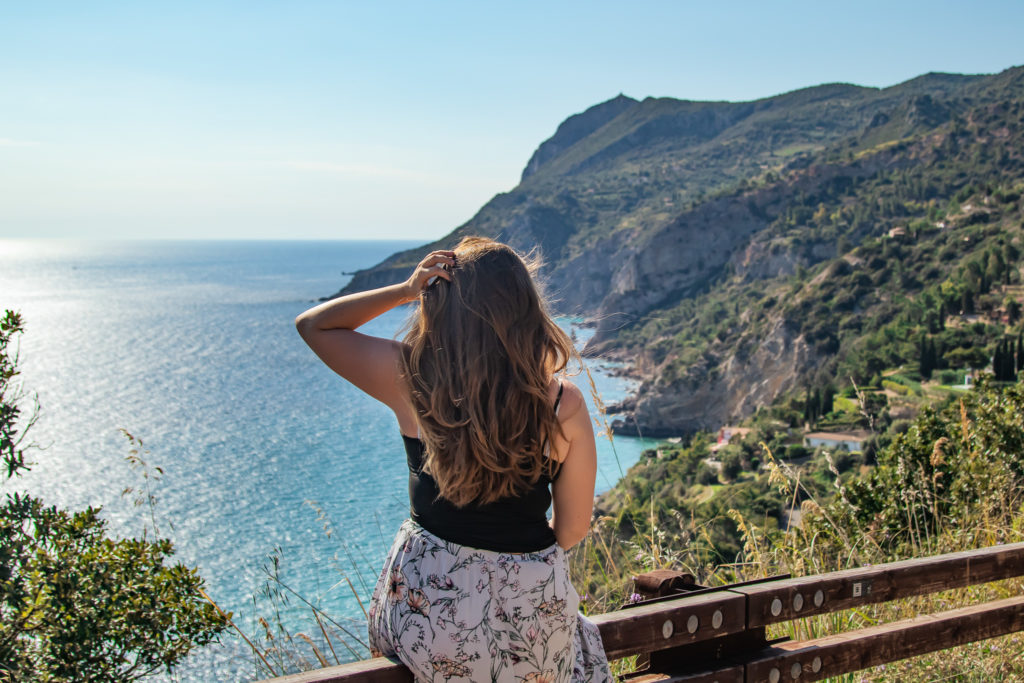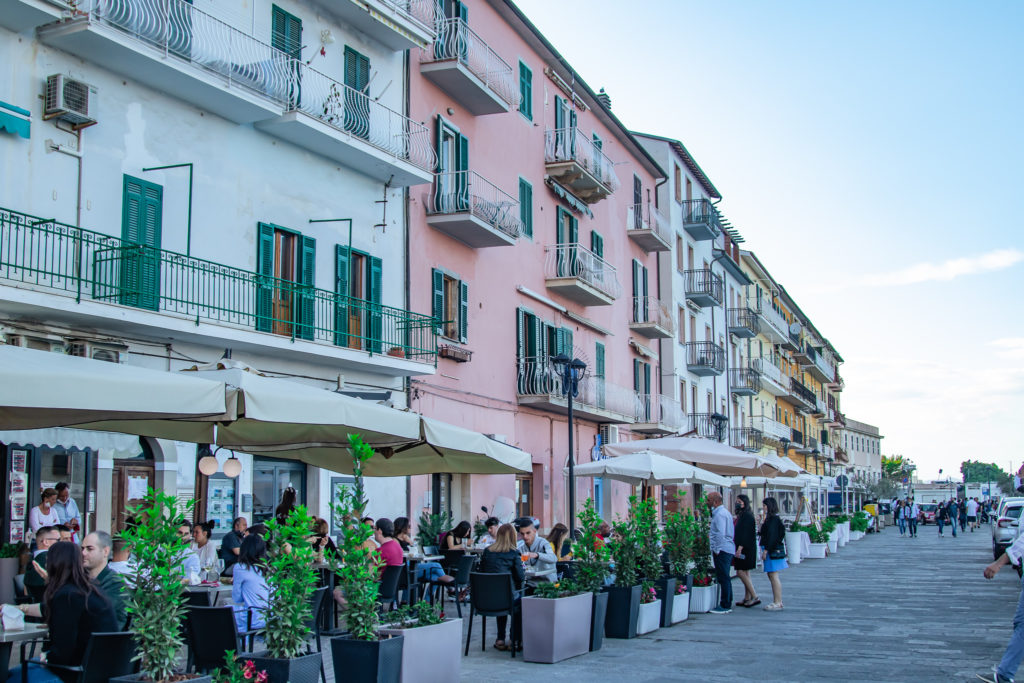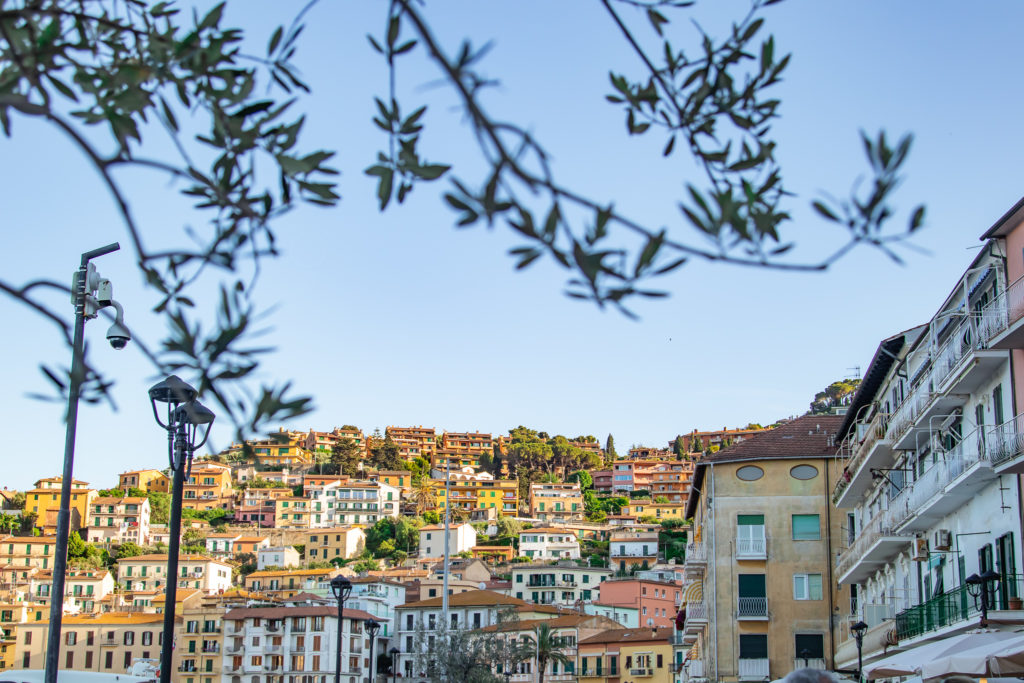 One of the best things you can do is to rent a boat and discover the bays from the water. You can even drive to the closeby island Isola del Giglio. The boat rental was about 160 Euro per day plus fuel and it was so worth it! You don't need a license and it's super simple.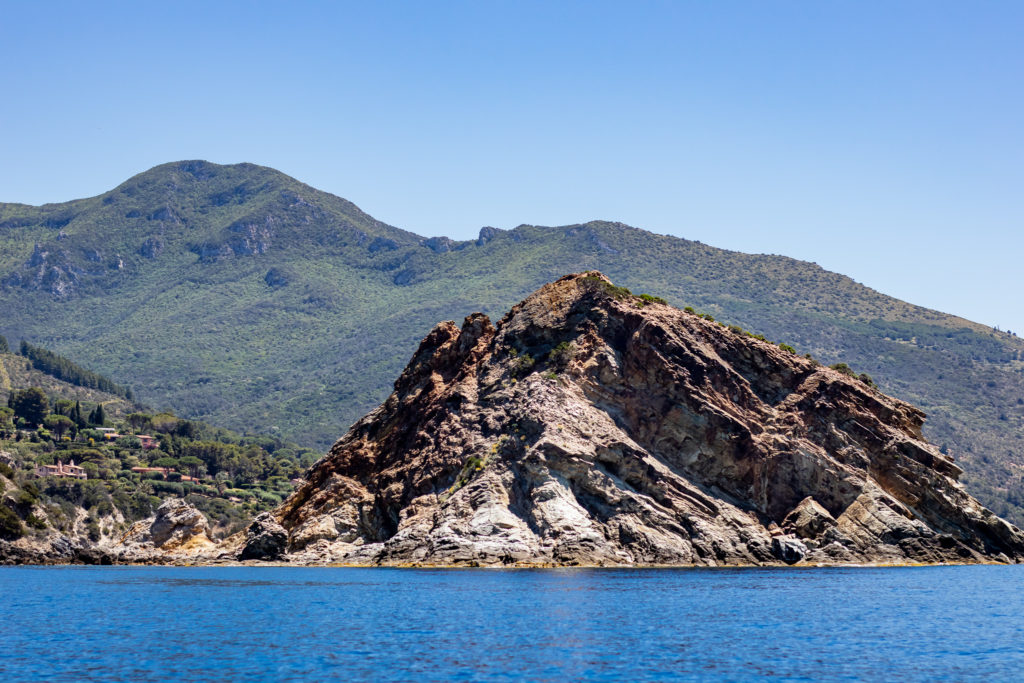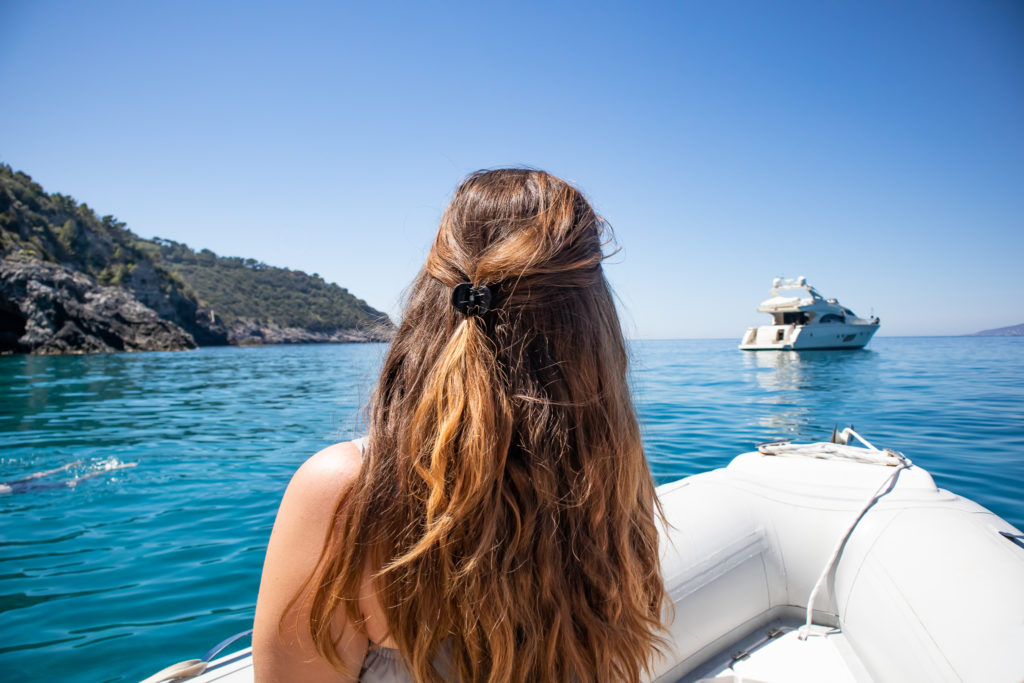 7. Rome
A great way to end your trip is to drive to Rome. Rome is not part of Tuscany but it's only 1.5 hours from Argentario and definitely worth a visit. You'll also be able to catch a train or get on a flight in Rome which is better than driving all the way back to Florence or Pisa. While we weren't able to go to Rome, there is a lot to see. I hope to visit Rome this year, so there will be more about Rome soon.
Some things you can see in Rome:
The Colosseum should definitely be on everyone's bucket list as it is the largest amphitheatre in the Roman Empire. The Forum and Palatinate Hill from where the Roman Empire was administered isn't far from the Collosseum and worth a visit. Another famous sight is the Trevi fountain in which people throw coins in order to find love. Vatican City with the St. Peters Basilica is a very popular tourist destination but you should plan a lot of time. To find some cute spots and restaurants stroll through the streets of Travastere.
Here is a map of the route:
I hope this Tuscany travel guide will help you to find the best places to visit in Tuscany Italy and have a great time. If you have any questions or any tips for Tuscany, please leave a comment 🙂
Don't forget to pin this Tuscany travel guide to your Pinterest board in order to look at it again before you visit Tuscany Italy.
Pin it!
Want to read more about Italy?